Recruitment amid COVID-19: class of '22 athletes grapple with new reality
March 24, 2021
For many athletes, their seasons were cut short or outright canceled last year once COVID-19 began picking up momentum. Athletes were deprived of key moments that could help them play at the collegiate level. Class of 2022 athletes have felt the effects as they begin their college search, making their way through a system that has only become harder to navigate.
Wrestling and football player Reid Vanslette began thinking about college athletics sophomore year and into the summer. After careful thought, he decided that sports would be a key factor in choosing a college.
"When debating what college to go to, [athletics] play a pretty big part [for me]," Vanslette said. "It helps get into better colleges as well as gives a big group of friends to start off college with."
For fellow football player Adam Goodfellow, who also plays baseball, college athletics are high on his priority list. While he hasn't thought about where specifically he wants to go, the topic has been on his mind since freshman year.
"It is extremely important [for me to play in college]," Goodfellow said. "I have loved sports for my entire life, and I would hate it if my last game played was in high school and I didn't play in college."
But there are certainly still differences between how people weigh education and athletics. Lacrosse and football athlete Alex Mele doesn't want to rule anything out quite yet.
"[I started thinking about college sports] freshman year, as that is when my club basically said if you want to play in college, now is the time to start, and [they] really gave us everything we needed to start the process," Mele said. "[Playing in college is] pretty important, but I'm not going to limit my college search simply because I could not play lacrosse there."
Vanslette's idea of the recruitment process changed over quarantine. He expected to go to camps over the summer and have film ready to share, which didn't happen due to COVID-19. To adjust, Vanslette found other ways to make up for the increased communication difficulties.
"Many football players from Wayland High School that play in college used Twitter to follow coaches and post [their] film and workouts," Vanslette said. "I started doing this recently but have been recommended by a few people to make a website with film, workouts, school information, body composition and other things coaches are looking for. I would send the link to coaches, so everything they need to know about me will be in one place and much more organized."
Luckily, Vanslette didn't have to improvise by himself. He found a lot of support from Wayland coaches, collegiate coaches and friends who have already made it to the next level.
"Coach [Parseghian] has been very helpful with the process as well as my college coach and my friends who play football in college," Vanslette said. "Coach [Parseghian] over quarantine had me go to a football combine to get professional film of drills, workouts and fitness tests because this is what coaches were looking for over quarantine."
Many athletes find the process to be stressful and even more uncertain than usual. But, as with Vanslette and Goodfellow, leaning on those who already understand the system can go a long way.
"I have gotten the most help from [junior] Kaitlyn [Mabe] since she knows [a lot] about the process," Goodfellow said. "She is helping me [get] through it."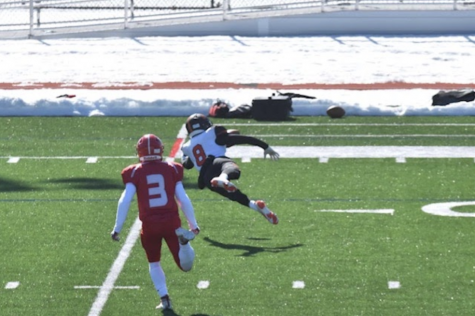 As Mele has learned, training with college coaches can be a huge advantage, helping him understand what scouts are looking for in a player. Similar 'inside' information, among other key advantages, also comes from his club lacrosse team, 3D New England.
"My coach has a crazy amount of contacts and knows what to do to get into a college you want [to join]," Mele said. "My coaches have been great resources, and I think I'm lucky to have chosen 3D. My coach knows literally everyone, making it easy to ask him about certain schools, coaches, programs, etc."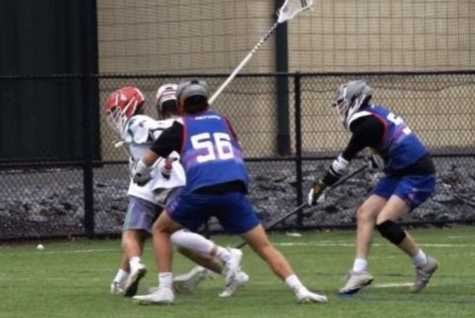 Not all athletes are as well supported by their club teams, receiving little to no assistance in some cases.
"My club team has not helped me at all through my process," junior boys soccer player Daniel Bede said. "The people who have helped me the most are my trainers because they have amazing connections all around, and they know what I need to get me to the college or even pro level."
With athletics being such a major factor in many athletes' decisions about colleges, the lack of control can lead to uneasiness about the future. All options are on the table, even potentially repeating a year.
"I have not been able to play any games, so I cannot make clips to send," Bede said. "So, unfortunately, there isn't much in my control right now. The pandemic has made me [think] about repeating, [though] not much else has changed."
While athletes are hopeful that things will begin to improve as COVID-19 restrictions begin to get lifted, they also understand and accept that they were put in a tough situation.
"[COVID-19] has affected [recruiting] in many ways, like delaying the entire process in general," Mele said. "Schools had to spend more time recruiting the class of '21, giving them less time for my class. Hopefully, things will start getting easier soon."