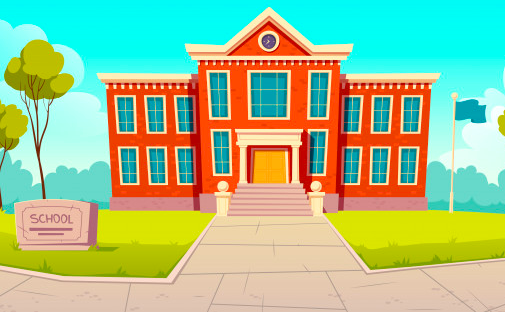 Credit: Courtesy of Freepik user
Administrators: "Developing a mental health support system is our goal"
For the administrators at both a school and town level, student mental health issues are considered with heartfelt views. WHS assistant principal Laura Cole and School Committee member Kathie Steinberg express their desire to spread more mental health awareness among students and dedicate more time to increase resources for the future.
Assistant Principal Laura Cole
What kind of things do you currently do or plan to do to help students?
"I would like to create kind of a mental health campaign here in Wayland, not around mental health matters, but more so reminding kids that not only does their mental health matter, but it matters to remind them that they're not alone in it and that they're a part of this beautiful community. I would like to start creating a place where kids feel like it's okay to be not okay and feel okay to say 'I need a break right now, I can't do this, and I can't fake it anymore. If I keep faking it, I'm going to lose myself.'
I really want to destigmatize mental health on this campus and make awareness because I think there are some kids who don't get how down kids are. I think stress is different than being down. I want our community to care about their friends and their peers, even if they don't know the kids sitting alone in the cafeteria that looks down. I want someone to come and say, 'Ms. Cole, that kid looks down.' Or better yet, 'hey, do you need someone to sit with?'
"
I want to build a community that at the end of the day, people aren't all best friends, but they care about somebody else's well-being enough to say, 'I think something's going on,' or 'Do you need something?'"
— Assistant principal Laura Cole
I feel like having a mental week by itself will give students a sense [that] people [care]  about this and people care about our health."
Do you have any advice for students who are feeling that they're struggling mentally?
"My advice is go to an adult you trust. Remember, trustworthy adults never keep secrets. Trust is going to help put things in motion for you to support you. Don't be afraid of it. It's going to be hard because you're telling someone you love.
I always say to kids who are struggling with mental health, every single day you get up and you come to school, a little bit of you just got stronger. If you keep pushing and keep going, you're going to be so strong, and that's how you get to college. You're going to be able to nail it, but not dealing with it, not saying there's a problem, only perpetuates it. There's a ton of people here who can help you in any way, shape or form. So, just reach out, and then they'll get everything moving for you. It's kind of the nice thing about high school.
On Wednesday, March 17, WHS Admin Council members, the assistant principals and the School Committee member Kathie Steinberg gathered at the media center to discuss the pressing issue of mental health at the high school. The Admin Council is a small group of students who collaborate with the assistant principals to represent the student voice to the community.  As student body representatives, the Admin Council members voiced their thoughts about the current support systems at the high school and asked Steinberg about the School Committee's plan to alleviate the mental health issue at the high school."
School Committee member Kathie Steinberg
Is the School Committee aware of the mental health issues in the high school?
"We recognize the importance of the social-emotional development of students. This has been one of the District's primary goals the past few years. The resources in our budget with our staff, that's one of the priorities we've identified. Then, we thought about how to develop these support systems."
What has the school committee done in the past to give mental health support to the high school?
"Several years ago, the School Committee proposed a later start time for WHS based on the scientific evidence that more sleep improves students' mental health. As part of this multi-year process, the committee was educated on the research and information around student's mental health. This helped to inform the committee and the administration about the overall mental health needs. Other responses to these needs included enhancement to the wellness curriculum, revising the advisory experience and identifying staff to respond to the increasing needs.
The district has also been working with faculty and staff to provide professional development addressing the social and emotional needs of students. We have partnered with McLean Hospital to provide training opportunities for staff. Feedback from these programs has been very positive and suggests that we are offering real-world solutions and effective tools for teachers to use."
What actions has the committee been taking to provide support for students?
"For the past four weeks, we went to see the finance committee and tried to educate them about the need [for support] in the high school. It's the beginning, and it was a fight.
"
On Monday night, [Mar. 15.], the finance committee voted and approved the funds for [bringing] the social worker at the high school for next year."
— School Committee member Kathie Steinberg
One of the important aspects of a social worker is that this person will be on campus and part of the high school community. I think this will be important to have this person available and part of the normal high school day. Hopefully, the social worker will be able to identify concerns before they become a crisis and enable the HS to become more proactive in responding to students' mental health needs. He/she will also bring clinical experience to help students in crisis."
Do you have any advice for students who are feeling that they're struggling mentally?
"I do want to acknowledge your most ardent allies and important resources and that is the HS administration, faculty and staff. They are an incredible group of caring, kind and dedicated individuals who care deeply for the students. They advocate for the tools, resources, training and support to address the mental health struggles of their students. I believe they are the critical 'front line' responders."
Admin Council Members
What do you think about having a social worker in the school?
Junior Halley Markarian: "I think that this is an excellent first step to helping the mental health of WHS students. I'm glad that the school committee's hard work has paid off and I'm excited to see the positive effects the social worker will have on students. Having someone to talk to within the school is really going to help students manage the stress of the rigorous classes and workload."
"Students struggling with mental health should know that they aren't alone and that even though it's hard, connecting with friends or even teachers can be really helpful."
Junior Eliya Howard-Delman: "I think this was an important step in the right direction for mental health issues at WHS. Students have said that they don't feel that their mental health is supported at this school, and a social worker will provide students with a professional to go to for help. I think students will benefit from this because they can go to the social worker and get the care they need."
What do you hope to see in the school to improve students' mental health?
Junior Eliya Howard-Delman: "Too many students don't know what to do in situations and a wellness class focused on mental health awareness and responses would be extremely helpful. I would also like to see increased training for teachers because students may not tell their teachers that they are struggling mentally and their grades could suffer. Instead, teachers could recognize the signs of a student who is struggling and talk to them to work out a plan."
"
I hope to see a class based on recognizing signs of mental health struggles and teaching kids how to respond to mental health crises."
— Junior Eliya Howard-Delman
Anonymous Student: "I'd like to see practices implemented to create a mentally healthier environment at WHS, maybe [Catch Up and Breathe] weekends. Along with dealing with specific mental health issues within our school, I think it's also really important to work on creating an overall environment that supports our mental well-being in the long run."
"I think the culture around mental health also contributes to this in some ways, although in words we emphasize reaching out for help if you need it, I think we need to work on making sure that help and support is accessible and welcoming to all students."
Donate to Wayland Student Press