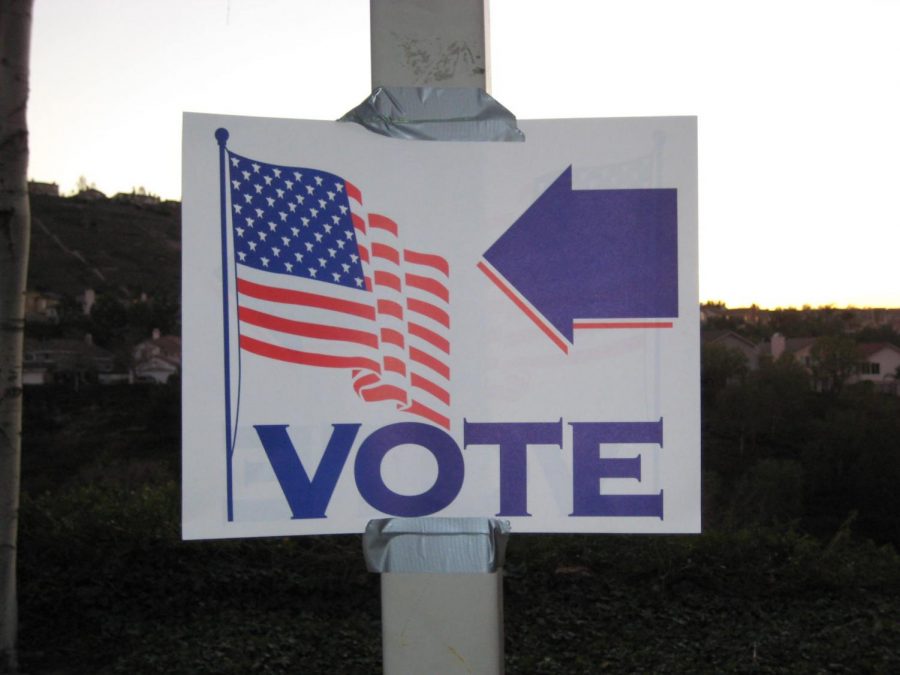 Credit: Courtesy of flickr user: kgroovy
Boston Mayoral Race Breakdown
November 2, 2021
The 2021 Boston Mayoral Race is set to take place on Tuesday, Nov. 2. It is a historic election as it is the first time two women are running against each other.
Previously, on Sept. 14, a preliminary election was held between the acting mayor, Kim Janey, and seven other competitors: Andrea Campbell, Michelle Wu, John Barros, Robert Cappucci, Jon Santiago, Richard Spagnuolo and Annissa Essaibi George. Michelle Wu and Annissa Essaibi George were the winners with Wu taking 33.4% of the votes, and Essaibi George taking 22.5%. Kim Janey only won 19.5% of the votes.
No matter the result of the upcoming election, both Essaibi-George and Wu will make history with a win as no woman has ever won the Boston Mayoral Race. Kim Janey has only been the acting mayor since Marty Walsh left the position to become the Secretary of Labor in March of 2021.
Michelle Wu
Background:
Michelle Wu is the daughter of two Taiwanese immigrants. She is a current mother of two boys and resides in Roslindale, MA. She is a Harvard University and Harvard Law School graduate. Professionally, she is a previous legal services attorney, restaurant owner and Constituency Director in the U.S. Senate. She was also on the Boston City Council for 7 years, making history as the first Asian-American woman to serve and was later elected as Council president in 2016, making history once again. She is currently a Boston City Councilor at-large.
Endorsements:
She is endorsed by US senator from Massachusetts and former professor, Elizabeth Warren, US senator from Massachusetts, Ed Markey, US Representative from Massachusetts, Ayanna Pressley and after her election loss, acting Mayor of Boston, Kim Janey.
Agenda:
Wu is a member of the Democratic Party and has an extensive and progressive agenda. She has proposed a Green New Deal plan for Boston, and she wants to achieve carbon neutrality by 2040. Additionally, Wu wants to bring back rent control, laws to prevent increases in rent and are based on a fixed formula calculated by the government or specific rent control board. This control helps low-income families and households, but many argue that it decreases the value of the neighborhood and makes them less appealing to live in. This is controversial because it has been outlawed in Massachusetts since 1994. Additionally, Wu wants to get rid of the Boston Planning and Development Agency. Finally, she is an advocate of defunding the police, which includes cutting down their annual salary, eliminating their overtime pay and creating a separate team to deal with nonviolent 911 calls.
Leave a Comment
Annissa Essaibi George
Background:
Annissa Essaibi George is the daughter of a Tunisian immigrant and a Polish immigrant. She is the mother of four boys and currently resides in Boston. She graduated from Boston University with a B.A. in Political Science and University of Massachusetts, Boston with a Masters degree of Education. She previously taught Health & Human Services, Business Management and Economics at East Boston High School and was the Student Services Liaison for the Boston Private Industry Council. Essaibi George is currently a Boston City Councilor at-large and the founder of Stitch House, a retail shop that offers sewing, knitting, crochet and knitting classes and sells different yarns, fabrics and other craft supplies.
Endorsements:
She is endorsed by many labor and union groups including the Massachusetts Nurses Association, Boston Fire Department, Iron Workers Local 7 and Local 223 Laborers among others. Massachusetts State Representative Kevin Honan and former Police Commissioner William Gross also endorse her.
Agenda:
Essaibi George is a member of the Democratic Party and has a more central agenda. She does not think tackling climate change is the most important thing. She is more concerned about the quality of schools, public safety and worker rights. She is opposed to rent control, but she is more focused on closing the racial wealth gap and more affordable housing. Essaibi George's plan would keep the Boston Planning and Development Agency, but create an additional office to the agency focused on new plans and developments. Also, she is opposed to defunding the Boston Police Department and has instead proposed diversifying the force and increasing the authority of the police commissioner over his respective officers.
Leave a Comment