Senior Xande Santos and junior Alex Crawford have spent hours on the soccer field, balancing their school work and practice schedules within the limited hours of the day. Now, their dedication has been rewarded with spots on Major League Soccer (MLS) NEXT. This year, Santos is playing for the MLS NEXT New England Football Club (NEFC) and Crawford is playing for the MLS NEXT Intercontinental Football Academy (IFA).
MLS NEXT is a pre-professional soccer league that takes place year-round and requires full commitment to the team. Their contracts and Massachusetts Interscholastic Athletic Association (MIAA) regulations prohibit Santos and Crawford from playing for both the Wayland High School boys varsity soccer team and their new club league at the same time.
Santos and Crawford were approached by their club coaches, and thought the offer was too good to turn down. Both players made the decision to join the league through their club soccer teams. Each of them had their own reasons to make the switch from a high school level to a pre-professional league.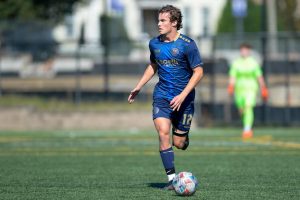 "When I tore my anterior cruciate ligament (ACL), I decided I really needed to step [my skills] up this year because I want to play soccer in college," Crawford said. "MLS NEXT presented itself to me, and my coach gave me an opportunity to play, so I decided I would go for it."
Considering Santos and Crawford are both looking to continue playing soccer into college, MLS NEXT was a chance to make their dreams become a reality.
"I decided to join MLS NEXT because it was a way to get me into better colleges," senior Xande Santos said. "I could improve my soccer, as well as step [my career] up to another level."
One benefit the two have noticed is not only the higher status and competition of their new team, but also the exposure they get from professional coaches. The new league has provided resources for further opportunities in progressing their soccer skills.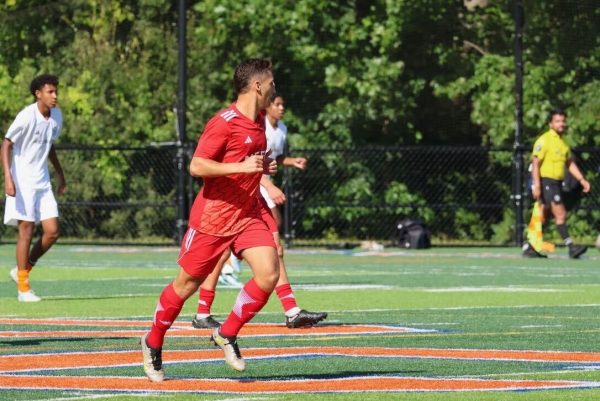 "It's like an academy," Santos said. "There is training and traveling throughout the whole soccer season. During every game, each player is competing for a position considering there are 22 kids on a roster, and for my team, only 18 players are rostered per game."
According to senior and Wayland boys varsity soccer captain Andrew Medeiros, the team has missed Santos and Crawford, but many of the current players understand why Santos and Crawford ultimately chose to join MLS NEXT.
"I'm happy for them," Medeiros said. "I think it's a great opportunity that I would have taken if I was in their position. We're gonna miss them, but I wish them both the best."
The team was able to adjust during the offseason and prepare players to fill the roles of center midfield and left outside defense, the positions that Santos and Crawford play, respectively. Although the team has lost two valuable players, teammates are still hopeful for a successful season.
"I was disappointed that Santos and Crawford decided to leave and join MLS NEXT, since they were both really good players that contributed a lot to the team," senior and former teammate Jake Newton said. "However, our team works together frequently in the off-season, so by the start of this season, the team chemistry came easily."
Only time will tell where both Santos and Crawford will end up in the future, but joining MLS NEXT shows great promise for both of their careers.
"MLS NEXT is another level of soccer that will hopefully help me continue to play in the future," Crawford said. "We'll see where this goes."