March Madness bracket tips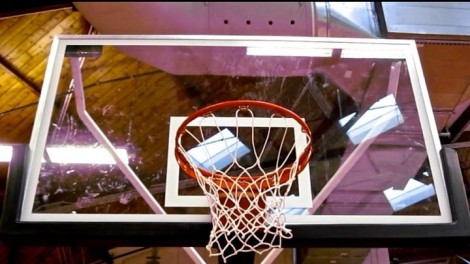 It's that time of year again. Around the country, millions of people are scrambling to fill out their bracket and predict who will win it all. It is vital you know as much about the teams who will be competing as you can, as well as some tips and tricks to make sure you produce the best, most accurate bracket possible. Here are some Do's and Don'ts to follow when filling out your bracket, along with three potential Cinderella teams, and three teams who are overrated.
Do's:
1. Pick a good amount of early round upsets
Everyone loves predicting the 12 over 5 upset in the round of 64, and with good reason. Over the past five years, 5 seed vs. 12 seed matchups have been split, with each winning 10 times.
2. Pick with your head, not your heart
I know it can be easy to pick your favorite team to win it all, but if you have the intention of winning your pool then all biases must be thrown aside.
3. Pick a #1 seed to go all the way
Look, there's a reason these teams are seeded as high as they are, they are GOOD. There is no shame in picking the favorite to win the title. In fact, 10 of the past 15 winners have been #1 seeds.
4. Take note of the team's recent games
Make sure to pay attention to the games a team has recently played, specifically their last 10. Maybe a certain team is hitting their stride lately and had won 8 in a row, or maybe a team is slumping and is on a losing streak. Whatever the case may be, you want to know how hot, or how cold a team is heading into the tourney.
5. Pick at least one or more #1 seeds in your final four
I understand wanting to pick a couple low seeds to make a title run but don't go overboard. Make sure to have one, maybe two #1 seeds present in your final four. There have been at least one #1 seed in the final four 14 of the past 15 years. Multiple #1 seeds made it in six of these years.
Don'ts:
1. Advance Gonzaga past the Sweet 16
While the Bulldogs are a #2 seed in this year's bracket, don't expect them to win many games. They have lost in the round of 32 five consecutive years. Don't fall for their bait.
2. Second guess yourself
The worst thing you can do is constantly be making changes to your bracket. Second guessing yourself will make you go crazy. Fill out your bracket, and trust the picks you make.
3. Expect Kentucky to lose… until the final four
This team looks unstoppable. They are a historically good defensive team and feature seven to eight future NBA players in their lineup. Entering the tournament at a perfect 34-0, the Wildcats are looking to go unscathed throughout March. I'm here to tell you they will have no problems doing it… until they reach the final four. Either Wisconsin or Arizona will most likely be waiting for them, and both of these teams have the talent to knock off Kentucky.
4. Pick all #1 seeds in your final four
Do not pick all the top seeds to advance to the final four. This rare occurrence has happened only once… ever, when North Carolina, Memphis, Kansas and UCLA all made it in 2008.
5. Pick too many upsets
Although it is good to have a solid amount of early round upsets and maybe a team or two making a surprise run at the title, don't go too crazy. There is usually only two or three Cinderella teams a year, so anything more than that is risky.
Three Cinderella teams:
Ohio State (#10 seed)
Success in the tournament is often driven by great guard play, and Ohio State has just that. Freshman point guard D'Angelo Russell is having a fantastic season, averaging over 19 points, 5 rebounds and 5 assists per game. That being said, he lacks a good supporting cast, meaning the Buckeyes will go as far as Russell can take them.
Davidson (#10 seed)
This team can flat out shoot the ball. As a team, they make almost 40 percent of their threes. The Wildcats start an unconventional four guards along with one forward, making them an interesting matchup for a great rebounding team in Iowa. Davidson does not play much defense or rebound very well, but their great shooting makes them an intriguing pick as a Cinderella.
Wyoming (#12 seed)
Their first round game with Northern Iowa will be a great game, and I think Wyoming will be able to grind out a win. Led by Larry Nance Jr., they are a good defensive team and are efficient on offense. Look for them to upset Northern Iowa and possibly advance to the Sweet 16.
Three overrated teams:

Louisville (#4 seed)
Their #4 seeding in based off of reputation. Without Chris Jones, their starting point guard, this is simply not the same team. They do, however, have one of the best big men in the country in forward Montrezl Harrell. They will be able to stay in games because of their defense, but without Jones, the Cardinals offense is a huge question mark.
Georgetown (#4 seed)
This is a solid team, one that is balanced on both offense and defense. The concern with the Hoyas is their recent success, or lack thereof, in the tournament lately. The last time they advanced past the second round was back in 2007, and most recently they were upset by #15 seeded Florida Gulf Coast in the very first round. This team is talented, but they must prove they have what it takes to win when it counts.
Kansas (#2 seed)
The Jayhawks are a disappointing 7-5 in their past 12 games, which is definitely a red flag heading into the tourney. Another cause for concern is the absence of star freshman Cliff Alexander due to an NCAA investigation. That being said, they are very balanced offensively, with four players averaging over nine points per game. That also means they lack star power and a "go to guy". This, along with their inconsistent play of late, should make you feel a bit uncomfortable picking the Jayhawks to advance past the Sweet 16.
About the Contributor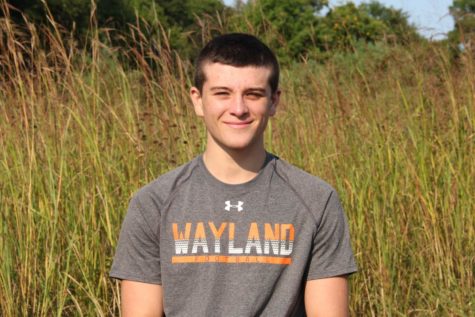 Duncan Stephenson, Editor-In-Chief
Duncan Stephenson is a senior at Wayland High School. He is one of three editor-in-chiefs of WSPN. This is his fourth year writing for the publication....