Warrior Weekly: Spring is here!
WHS Sports:
Unfortunately, the girls' basketball team lost to Groton-Dunstable in the second round of the playoffs last week. The team finished the season with an overall record of 14-8. Congrats on a fantastic season!
Spring sports are right around the corner, and the baseball team is hoping to have a breakout season. Lead by juniors Blase Cormier and Christian Boschetto, the team has been working very hard in the offseason to ensure success come the spring.
The boys' and girls' lacrosse teams are both looking to continue their annual success as DCL powers. Hobart commit Jimmy Lampert leads the boys' team while Middlebury commit Emily Barnard leads the girls'. Also, a late shoutout to Ben Jones for winning his 100th career match as a Wayland wrestler at all-states in February. He is only the 8th wrestler to accomplish the feat at Wayland.
College Sports:
For fans of Boston College, this has been a rough year so far. BC became to first D1 athletic program to go winless in conference play in both football and basketball…in the same year. Yikes.
North Carolina beat Duke by four points at Cameron Indoor stadium this past Saturday. The Tar Heels out-rebounded the Blue Devils 64-29. Such a margin is difficult to comprehend. The Tar Heel's strong frontcourt, consisting of Brice Johnson and Kennedy Meeks, is the main reason I think they will go deep into the tourney this year.
Pro Sports:
The Celtics are playing incredibly well of late. Their post all star performance is giving reason for Bostonians to believe that their favorite basketball team can make a playoff run. The Celtics currently sit in third place in the eastern conference, trailing only the Cavaliers and the Raptors.
In the NFL, free agency is officially underway. Players whose contracts have expired are free to test the free agent waters and sign with any team they please. If I were the Patriots, I would target offensive linemen and RB Matt Forte. Although Forte is old, his versatility would make him a perfect fit for New England's offense.
About the Writer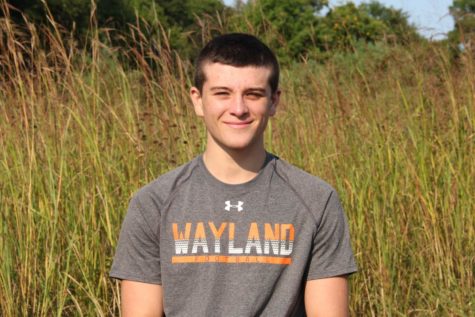 Duncan Stephenson, Editor-In-Chief
Duncan Stephenson is a senior at Wayland High School. He is one of three editor-in-chiefs of WSPN. This is his fourth year writing for the publication....