Wayland mosque receives hate letter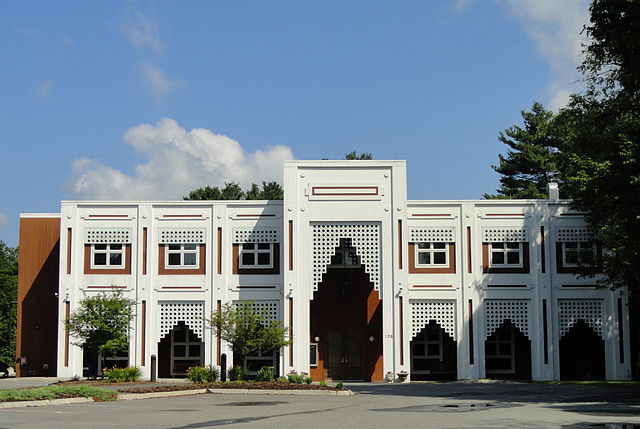 The Islamic Center of Boston, located in Wayland, recently received a letter that contained multiple slanders against Muslims, called for a genocide similar to the Holocaust and mentioned President-elect Donald Trump as "the new sheriff in town." After Trump's election, several mosques around the country received copies of similar letters.
"This note was very disturbing to us to say the least. We were kind of shocked to receive it; especially the people who are in the management here. They didn't really know what to do initially and [didn't know] if it was something that they should ignore or take action on," former ICB President Aijaz Baloch said. "We wanted to make sure that law enforcement was aware of it and that our friends are aware of it as well."
The Islamic Center of Boston, or ICB, was founded in 1979. Originally located in Cambridge, it is the second largest mosque in New England. Throughout all of it's years, the mosque has never received any letters as threatening as the one recently received from a Donald Trump supporter.
The letter uses phrases such as "children of Satan," "dogs" and "worshipers of the devil." The letter was later traced back to Santa Clara, California by the Wayland Police; however, the author of the letter is still unknown.
"Any time a hate crime is reported to us, we try to investigate it," Wayland Police Lieutenant Patrick Swanick said. "[The letter] did make us aware that [Muslims] are a community that is being targeted, and we direct our patrol cars when they're making their routine patrols around town to [keep] an extra eye on the [ICB] property."
"I would think that [the frequency of hate attacks on the mosque] will be about the same [under a Trump presidency], but my hope is that it will be less. But then again, that's strictly my opinion," Swanick said.
The Wayland Police force has been supporting the mosque, and, according to Baloch, Chief Robert Irving has been a benefactor of the mosque in the recent years.
"The police have been extremely helpful in this case," Baloch said. "The speech that he made [at the "Standing Against Hate" rally, which took place on December 11] was very reassuring. We couldn't have asked for a better friend here in Wayland than Chief Irving."
According to Swanick, only one other hate letter has ever been sent to the ICB. Swanick said that the ICB received a letter shortly after the terrorist attacks of September 11, 2001 wrongly claiming that the mosque was holding the perpetrators.
WHS sophomore Mir Ali, who identifies as Muslim, believes that the best way to deal with the letter is to show and teach people what Islam is and what it stands for. Ali hopes that "misled" people, like the authors of the letter, will eventually become more open-minded and learn about Islam rather than relying on inaccurate stereotypes of those who follow the religion.
Ali said that he is not very worried about Trump as president and expressed faith in America's foundational values.
"I think that Donald Trump being elected startled many people in general but I hope that Donald Trump does a good job being the president," Ali said. "I hope that Donald Trump is able to be supportive to Muslims and people of other religions equally as well. Overall, based on what I have seen, I think that people who are Muslim aren't concerned about Donald Trump because the US's core values are undeniably solid."
Many non-Muslim WHS students support the ICB, including junior Yaniv Goren, who said he was not surprised about the note that the ICB received but still found it "appalling."
"Sadly, I'm also not shocked that it happened, given the political climate of this country." Goren said. "Donald Trump's election normalized lots of hateful movements, and our generation needs to step up and fight back against these fringe hate groups if we want to build a better world; it's our society to inherit and there's really no one left at this point to fix its problems for us."
About the Writers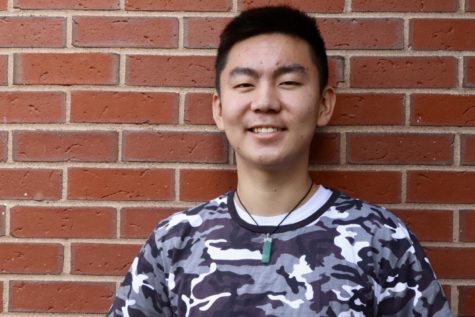 Kevin Wang, Editor-In-Chief
Kevin Wang, Class of 2020, is an editor-in-chief of WSPN, and this is his fourth year on the staff. He is captain of Wayland's Speech & Debate team,...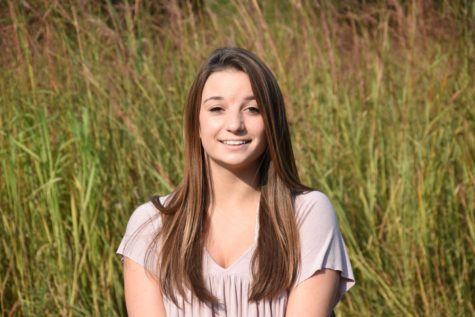 Masha Yakhkind, Pop Culture Editor
Masha Yakhkind is the pop culture editor of WSPN. Outside of school, Masha is a competitive dancer and competes all around the world. She also enjoys listening...