Top 5 TV Shows and Movies to watch this season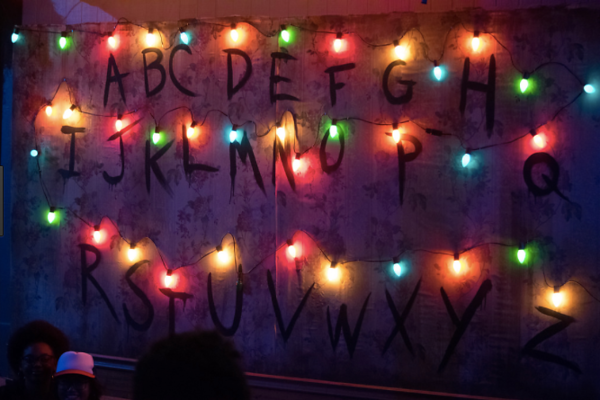 Movies:
Movie:

Battle of the Sexes
Release: September 22
Leads: Emma Stone, Steve Carell
Synopsis: Academy Award Winner Emma Stone plays the iconic feminist athlete, Billie Jean King beside Steve Carell, who plays nemesis Bobby Riggs. Riggs proclaims that at age 55, he can beat any female tennis player, and King hesitantly takes up on his offer.  A must see for feminists and athletes alike.
2. Movie: Wonder
Release Date: November 17
Leads: Julia Roberts, Owen Wilson, Jacob Tremblay
Synopsis: Based on the book we all read in middle school by R.J. Palacio, Wonder tells the tale that will warm hearts, break them into pieces, then heal them once again. Fifth-grader Auggie Pullman was born with a cleft palate in his lip and has had 27 surgeries, and after years of being homeschool, Auggie attends a mainstream elementary school for the first time and is challenged to navigate the waters of Beecher Prep Middle School.
Release: November 10
Leads: Will Ferrell, Mark Wahlberg
Synopsis: A sequel to the 2015 hit comedy, Dusty and Brad have  co-fathering down to an art and a science.  But when Dusty's old-school, tough guy father, and Brad's lovey-dovey dad show up for the holidays, things don't go according to plan; hilarity ensues.  
4. Movie: Coco
Release: November 22
Leads: Gael García Bernal, Benjamin Bratt
Synopsis: Miguel has a passion for music, but it is forbidden in his family, ever since his great-grandfather, Ernesto de la Cruz, ran away with his guitar.  Determined to prove his talent, Miguel finds himself in the land of the dead, and meets a cunning trickster named Hector.  The two embark on a journey to discover the real meaning of Miguel's family.  
5. Movie: Lady Bird
Release: November 3
Leads: Saoirse Ronan, Lucas Hedges
Synopsis: Christine "Lady Bird" McPherson is celebrating her senior year of high school by applying to colleges on the opposite side of the country, stirring trouble in her all-girls Catholic school, and arguing with her mother about every topic that comes up.  Faced with the struggles of school, grades, college, money, dating, independence, and every other struggle today's teenager faces, Lady Bird is nothing short of hysterical, relatable, and touching.  
Top 5 TV Shows
Season Premiere: September 26
Cast: Mandy Moore, Milo Ventimiglia, Krissy Metz, Sterling K. Brown, Justin Hartley
Synopsis: Told through three siblings, two parents, and three different decades, This is Us tells the story of the Pearsons. Kevin, a Los Angeles actor, who moves to New York to find deeper meaning in his life through theater; Kate, who struggles to find love and self-acceptance through her obesity; Randall, a successful businessman who searches for his biological father.  Meanwhile, Jack and Rebecca, the parents, have their own struggles with parenting, morals, and sacrifice.  This show is comedic, joyful, and heartbreaking, but is worth the watch.
Series Premiere: September 8
Cast: Ariel Mortman, Finn Roberts,
Synopsis: Siblings Hayley and Alex Woods are sent to the Greenhouse Academy, an elite private boarding school for gifted future leaders after their astronaut mother died in a spaceship explosion.  Placed in two different rival houses within the Academy, the two compete against each other until a plan to destroy the planet comes to their attention. Now the only way they can save the earth is to work together.  
3. Riverdale
Season Premiere: October 11
Cast: KJ Apa, Lili Reinhart, Cole Sprouse, Camila Mendez
Synopsis: CW's hit teen series is back! The Core Four, Archie, Betty, Veronica, and Jughead, are back from 8:00-9:00 p.m. on Wednesday nights. In a new season filled with more drama and mystery, tension rises in Riverdale.  Jason Blossom's murderer is caught, Archie and Veronica can finally go public, and Jughead has accepted his place in the South Side Serpents.  But there's a new killer on the loose, a man with startling green eyes, and Betty, Archie, Veronica, and Jughead need to find him before it's too late.  
4. Future Man
Series premiere: November 14
Cast: Eliza Coupe, Josh Hutcherson
Synopsis: After winning a video game that determines the future, a janitor, Josh, at a research institute gets a visit from people from the future.  They tell Josh that the video game was a test to see who can save the human race, and because he beat the video game, Josh is the only one who can save them.  But when he finds out the person who is responsible for ending the world is the head scientist in the lab where he works, Josh has to make a decision that could have irreversible effects.  
Season Premiere: October 27
Cast: Millie Bobby Brown, Gaten Matarazzo, Noah Schnapp, Finn Wolfhard, Caleb McLaughlin
Synopsis: Stranger Things fans, get ready to be in shock and awe for Season Two's twists and turns.  Will has returned from The Upside Down, and Joyce, his mother, is attempting to make things normal again.  With Barb still missing, and Officer Hopper covering up a new mystery, normal is far from Hawkins.  With the Upside Down seemingly creeping towards Hawkins, they need to figure out what to do– fast.  
About the Contributor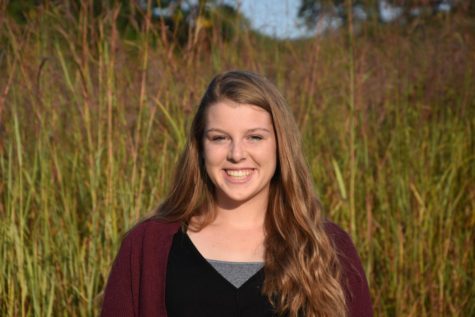 Julia Callini, Multimedia Editor
Julia Callini, Class of 2020, is a multimedia section editor for WSPN, and this is her third year on the staff. She is an optimist, feminist and a diehard...