LIVE UPDATES: Coronavirus enters Wayland
4 Wayland community members test positive for COVID-19, schools close until May 4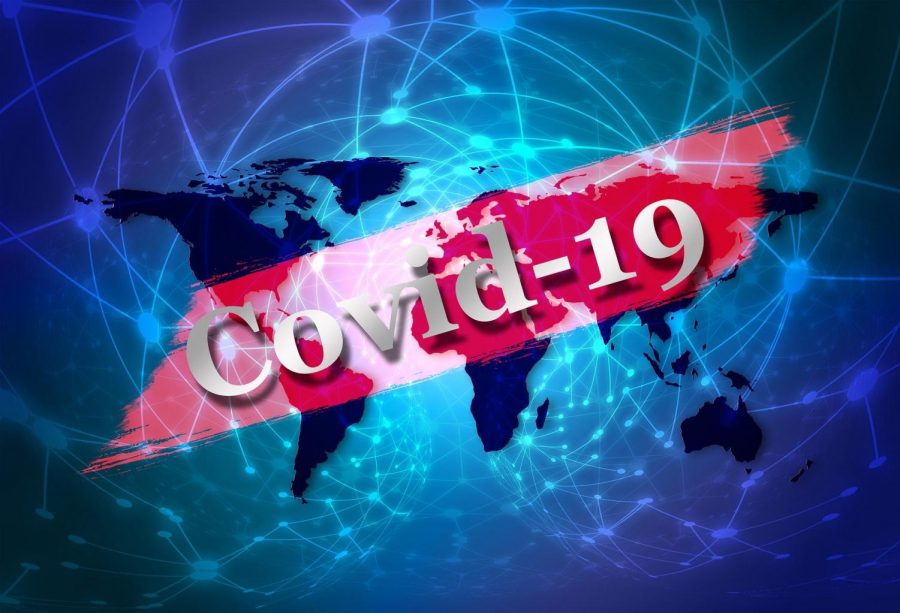 UPDATED: Wednesday, March 25 at 4:04 p.m. Check back for live updates.
March 25
Gov. Charlie Baker extended statewide school closures to the end of April, meaning that the earliest schools can reopen is on Monday, May 4. This is a nearly month-long extension from the previous closure deadline of April 7.
Baker also ordered grocery stores and pharmacies to allocate at least an hour every day for only senior citizens to shop. This will minimize the spread of COVID-19 in these stores and allow seniors, the most vulnerable to the disease, to acquire essentials at a lower risk of contraction.
The state, which issued a stay-at-home advisory on Monday, urges residents to continue practicing social distancing. The next step in escalating state mandates would be a shelter-in-place order, which would likely force residents to stay at home for all purposes aside from conducting essential activities.
As of today, Massachusetts coronavirus case totals have soared to 1,838, rising by 58% from the day before as testing ramps up. 15 deaths have been reported, the last four of which were all citizens with pre-existing conditions in their 70s or 80s.
Below is the current distribution of coronavirus cases among age ranges in Massachusetts:
0-19: 41 cases
20-29: 326 cases
30-39: 322 cases
40-49: 313 cases
50-59: 330 cases
60-69: 249 cases
70+: 255 cases
March 22
Gov. Charlie Baker issued a statewide order Monday morning to close all non-essential businesses until April 7 at noon. Grocery stores, pharmacies, gas stations, restaurants with take out/delivery services, medical suppliers and manufacturers and medical marijuana shops will remain open.
The order will take effect tomorrow at noon and comes along with the news that the number of known coronavirus cases in the state has topped 600, resulting in five deaths.
Baker urges residents to stay indoors during this time period, but he reaffirms that Massachusetts is not issuing a shelter-in-place mandate as is the case in New Jersey, California, New York, Illinois and Connecticut.
"
I do not believe I can or should order U.S. citizens to be confined to their homes for days on end."
— Charlie Baker, Massachusetts governor
"I do not believe I can or should order U.S. citizens to be confined to their homes for days on end," Baker said in a press conference. "It doesn't make sense from a public health point of view, and it's not realistic."
Other public authorities, however, are applying pressure on Baker to issue a shelter-in-place order. More than 50 elected officials in state and local positions have signed a letter requesting that Baker issue the order immediately. State Rep. Mike Connolly of Somerville cites the need to emphasize the urgency of the situation.
"We're hearing way too many examples of people who aren't taking this seriously, or people who want to take this seriously but are being pressured to go into work," he said. "That's why we've been calling on Gov. Baker to issue a shelter-in-place or a stay-at-home order."
March 21
The CVS at 150 Main St. has temporarily shut down due to an employee testing positive for COVID-19 today. According to a Wayland town administrator report, anyone requiring immediate assistance with a prescription should turn to the CVS store at 325 Boston Post Rd. in Wayland.
This comes with the news that the number of total Massachusetts coronavirus cases has spiked to 525, increasing by 27% from the day before. The 525 cases constitute the positive portion of the 5,207 total testings in the state in both commercial and state labs. 61 of the patients are hospitalized, and 215 are not hospitalized – the hospitalization status of the remaining 249 cases is currently unknown.
"As the testing numbers go up and as the criteria by which you can be tested expands, we certainly expect that we will see an increase in the number of positive test cases, as well," Gov. Charlie Baker said.
March 20
Massachusetts has experienced its first COVID-19 death. An 87-year-old man in Suffolk County died today according to the Massachusetts Department of Public Health. The man had pre-existing conditions that expanded risk to his health and had been hospitalized prior to his passing.
"I extend my heartfelt sympathies to the family and friends who lost their loved one," Gov. Charlie Baker told WWLP. "We are living in uncertain and challenging times, and our administration is bringing every available resource to bear in the fight against this disease."
The death comes with the news that the state now has 328 known coronavirus cases, a 72-case increase from the day before, the largest single-day jump to date. Middlesex County continues to report the largest case numbers, with 119 as of today. The state pushed out 861 additional testings on Thursday, a significant ramp-up to 3,132 total testings.
March 19
Two Wayland restaurant employees tested positive for COVID-19 today, shutting down the restaurants indefinitely. The two employees worked at Starbucks and Liberty Pizza on Main St. in relatively close proximity with each other.
This development raises the number of known cases in Wayland to three. Neighboring Framingham has four cases, Natick has three and Sudbury has one. There are currently 328 total presumptive positive or confirmed cases across the state.
As the threat of coronavirus continues to infect more and more aspects of daily life, WSPN conducted a poll of 332 anonymous WHS students to help illuminate how WHS students are dealing with the crisis and the subsequent school closure. Here are the results:
March 18
Massachusetts continues to be one of the states hit hardest by the novel coronavirus. Cases spiked to 256 as of today, increasing by 38 from the day before. Fortunately, there has not yet been a recorded death in the state due to the disease.
State hospitals, however, are already becoming increasingly overwhelmed with the influx of patients. Massachusetts General Hospital estimated that the number of suspected COVID-19 patients quadrupled just from Monday to Tuesday, and testing has yet to be implemented or return on a grander scale.
"This is clearly escalating at a very rapid pace," Dr. Peter Slavin, president of Massachusetts General Hospital, told the Boston Globe.
Gov. Charlie Baker has dismissed rumors that the state would soon issue a shelter-in-place order, which would force residents to stay indoors barring specific and extreme circumstances.
March 17
WPS Superintendent Arthur Unobskey will send an email to families this afternoon detailing district guidelines for how teachers are to utilize "enrichment days" during the school closure. WHS Principal Allyson Mizoguchi will send a high school-specific update on Wednesday. The guidelines will be constructed with Massachusetts Department of Elementary and Secondary Education recommendations in mind.
Overall, Mizoguchi states that the high school will adopt the policy that teachers are not to advance the curriculum with mandatory work. Teachers may give out optional work, but students will not be formally assessed on any material assigned during the closure or be responsible for the material following their return to the high school.
Enrichment days are scheduled to begin on Thursday, March 19. There will be no grades given during these enrichment days.
March 15 at 6:46 p.m.
Schools will be shut down until April 7, extending the closure from March 27 for Wayland Public Schools. This comes from a statewide order by Gov. Charlie Baker today. The shutdowns come along with orders to suspend non-takeout restaurant activities and prohibit any gatherings of more than 25 people.
The orders will begin Tuesday to give the Commonwealth time to adjust. The number of cases statewide has jumped to 164, with 799 testings as of Sunday.
Baker encourages schools to employ alternative educational systems in the meantime. There are 23 days until schools are scheduled to re-open, 17 of which would have been school days. State authorities also advocate for social distancing, which is maintaining a six foot distance from others.
"We will not be doing our part to prevent the spread if there are a ton of kids hanging out playing video games and sharing snacks every day from one house to the next," Baker told CBS.
March 15 at 12:14 p.m.
With two weeks of school closure underway, the Wayland Board of Health, along with other town authorities, released guidelines for how residents should behave during this crisis. The board "urgently" recommends families to practice "social distancing" to slow the spread of the coronavirus.
Social distancing, which generally indicates staying at least six feet away from people, allows for generally individual and/or outdoors activities. The board suggests that people should engage in such activities and refrain from attending gatherings where they cannot practice social distancing.
If a Wayland resident feels or believes they may have contracted the coronavirus, they are directed to contact the Wayland Coronavirus Hotline at (508) 358-6805 and their primary care physician.
Across Massachusetts, the number of known cases has jumped to 138, the second consecutive day of a 15+ case increase. These 138 presumptive positive cases come from 475 testings across the state, and 104 are linked to the Biogen conference in late February. Nearly half of the cases are in Middlesex County.
In response, Gov. Charlie Baker recently opened a Coronavirus Command Center for the state to expand testing and enhance communication.
March 12 at 5:18 p.m.
All Wayland Public Schools will be closed from Friday, March 13 to Friday, March 27 according to an email release at 5:11 p.m. by WPS Superintendent Arthur Unobskey. All extracurricular activities and spring sports will not take place during this time period. The district plans to re-open on Monday, March 30.
Teachers will begin to plan online lessons, which Unobskey hopes will launch en masse by the middle of next week. The district and the Wayland Teachers Association aims to "minimize disruption to learning."
While the current closure is scheduled for two weeks, the district may extend the closure period depending on the state of the outbreak once it's completed.
"Given the evolving nature of this pandemic, it may be necessary to extend the current closure," Unobskey wrote in the email. "If any extension is necessary, we will communicate proactively."
The Wayland Health Department advises any residents with concerns that they may have contracted COVID-19 to contact the Wayland Coronavirus Hotline at (508) 358-6805.
March 12 at 1:56 p.m.
Claypit Hill Elementary School will shut down early today as a Claypit parent and student have both potentially contracted COVID-19. According to an email release at 12:14 p.m. by WPS Superintendent Arthur Unobskey, both individuals "may have been exposed" to the coronavirus and are symptomatic. The student was not in school today, but they were in school earlier this week.
Unobskey noted that teachers should be prepared to bring materials home, indicating that further school closures within the district may be imminent.
WHS Principal Allyson Mizoguchi furthered through a 1:46 p.m. email that the possibility of a high school closure is becoming "more and more likely" and that Unobskey would be pushing out an update regarding this issue by the afternoon.
"I am asking that today, [students] leave [the high] school with the understanding that school may be closed for an extended period of time," Mizoguchi wrote in the email.
March 11
The eighth grade D.C. trip and the journalism Nashville trip were canceled by the Wayland Public Schools district today according to an 8:26 p.m. email release by Dr. Arthur Unobskey, the district's superintendent.
Unobskey indicated that the district will also be "limiting in-state trips significantly," and school principals will be notifying their communities of potentially canceling school-specific gatherings.
Along with the trip cancellations came the announcement that Loker Elementary and Wayland Middle School students will return to school tomorrow on Thursday, March 12 following the completion of a deep disinfection.
Regarding further school closures within the district, Unobskey recognizes the benefit that closures could have in limiting the spread of the coronavirus but maintains that the situation has not escalated to a level that would warrant additional closures at this time.
"We do not yet have evidence that any of our students or staff have contracted COVID-19, and there is no educational substitute for having students in a physical classroom with teachers," Unobskey wrote in the email.
"
We do not yet have evidence that any of our students or staff have contracted COVID-19."
— Dr. Arthur Unobskey, Wayland Public Schools Superintendent
The neighboring Weston Public Schools district will shut down all schools beginning Thursday, March 12 and re-open, at earliest, on Thursday, March 19. According to an email release by Weston Public Schools Superintendent Midge Connolly, two Weston students have possibly contracted COVID-19, and the district hopes the school closures will "slow the potential rapid spread of [the coronavirus]."
Connolly wrote that one Weston student is symptomatic, but their COVID-19 test came back "inconclusive." A second student connected to a different coronavirus case is under quarantine at this moment. The district will continue with its disinfection process and re-evaluate next week whether or not students will be able to return to school on March 19.
The policy regarding online classes is relatively lax – Connolly indicated that teachers could start developing online lessons "if the need arises." Regardless of how long the school district is closed or how intensely online classes are implemented, the Massachusetts State Department of Education has determined that the last school day for Weston Public Schools will be Friday, June 26.
March 10 at 10:47 p.m.
A Wayland parent recently tested positive for COVID-19 according to an email release by WPS Superintendent Arthur Unobskey at 10:25 p.m. The parent has children who attend Loker Elementary School and Wayland Middle School, and both schools will be closed on Wednesday, March 11 for a deep disinfection as per protocol.
The parent was exposed to the coronavirus last week and subsequently entered self-quarantine, and their two children were also self-quarantined as of Monday this week. Neither child currently exhibits any symptoms, leading Unobskey to state that the town "[does] not have reason to believe that the students were contagious or that students and staff in the two buildings were exposed to COVID-19." Unobskey furthered that members of the two school communities need not consider a self-quarantine at this time.
Happy Hollow Elementary, Claypit Hill Elementary and Wayland High School will have school as scheduled.
Across Massachusetts, Gov. Charlie Baker declared a state of emergency this afternoon as the number of in-state cases more than doubled to 92, with about half of the total cases located in Middlesex County. A state of emergency allows the state to more easily supplement local resources and bypass some federal and state laws in an effort to contain or stop a "disaster."
Massachusetts joins 12 other states in New York, California, Washington, Florida, Oregon, Utah, Maryland, North Carolina, Kentucky, Colorado, Ohio and New Jersey with this declaration.
March 10 at 12:37 p.m.
One Sudbury resident tested positive for COVID-19 and notified the Sudbury Board of Health on Monday night, according to a town release. The resident is recovering at a hospital, and their family members, who are currently not connected with Sudbury Public Schools or Lincoln-Sudbury Regional High School, are in self-quarantine.
Across Massachusetts, the number of presumptive positive cases has increased to 41, a 13-case jump from the tally on March 8. These cases include an elementary student from Stratton Elementary in Arlington and the town manager of Norwood. Nine of the 41 cases are not connected to the February Biogen conference, indicating multiple sources of contagion. State health officials state that the risk of contracting the coronavirus remains low for the general public.
March 8 at 7:34 p.m.
A parent of two Natick High School students has tested positive for COVID-19. The two students are asymptomatic and are undergoing self-quarantine for 14 days. The high school will open as scheduled on Monday, March 9. This information was distributed through an email by Natick Superintendent of Schools Anna Molin and Natick Board of Health Director Jim White.
March 8 at 7:04 p.m.
Several Weston-based Biogen employees have tested positive for coronavirus. Employees are currently instructed to avoid the Weston Biogen office, which is located at 133 Boston Post Rd., until the sanitization process has completed.
A Lexington resident also tested positive for COVID-19 on March 7 and is currently in self-quarantine. According to the Lexington Board of Health, two of the resident's family members are students at Bowman Elementary School. The students, who are asymptomatic, will be quarantined for 14 days.
Across Massachusetts, the number of confirmed or presumptive positive cases (positive testings that are not yet confirmed by the Center for Disease Control) has spiked from 13 to 28 over the weekend according to state health authorities. All 15 new cases are directly linked to the Biogen conference in late February that sparked the spread of known coronavirus cases in Massachusetts.
March 6 at 6:06 p.m.
A parent from neighboring Weston has potentially contracted the coronavirus. According to an email sent by Weston Public Schools Superintendent Midge Connolly, she received communication from a Weston Middle School parent in the afternoon that they had been exposed to COVID-19 and were "not feeling well."
While this does not constitute a confirmed or presumptively positive case, the district shut down all Weston Middle School activities for the weekend so that the building can be thoroughly cleaned and disinfected before re-opening its doors on Monday.
This news follows the noon confirmation that COVID-19 had spread to nearby Wellesley after a Wellesley parent tested positive for the virus, shutting down two district schools early.
Across Massachusetts, the number of cases has jumped to eight within the day. Gov. Charlie Baker states that while the general public remains at low risk for contracting the coronavirus, the state is "planning and preparing for the potential of more cases to develop."
March 6 at 1:50 p.m.
Two Wellesley public schools were dismissed early at 11:45 a.m. following the positive COVID-19 testing of a Wellesley resident. The resident is a parent of children who attend Upham Elementary School and Wellesley Middle School.
Fortunately, the children are currently exhibiting no symptoms of the coronavirus. Nonetheless, the district will take precautions to take the rest of the day to fully sanitize the school buildings.
Wellesley Public Schools Superintendent David Lussier sent an email at 11:21 a.m. to notify parents of the presumptive positive case.
In Wayland, WPS Superintendent Arthur Unobskey notified community members through email that domestic school-sponsored field trips such as the eighth grade D.C. trip are currently scheduled to take place without interruption or cancellation.
March 5
Following Gov. Charlie Baker's plea for schools to cancel international field trips, WHS has officially canceled the eastern Europe trip headed by history teacher Ellen Cheeseman-Meyer and the France trip headed by French teacher Sara Langelier.
There are now three COVID-19 cases in Massachusetts. According to the Boston Globe, Biogen employees tested positive for the virus after attending a meeting in Cambridge offices. This comes along with positive testing for a 60-year-old Middlesex County woman who recently traveled to northern Italy.
These cases derive from the 25 official COVID-19 tests conducted in the state since January. Currently, 249 Massachusetts residents are still subject to self-quarantine.
The first Massachusetts school to shut its doors, Mystic Valley Charter School in Malden, did so for the entire week of March 2 due to coronavirus concerns.
March 4
WPS Superintendent Arthur Unobskey delivered an update to faculty members and parents on March 4 regarding Wayland's response to the coronavirus. Unobskey wrote that students should follow common preventative measures such as washing their hands and staying at home if they experience flu-like symptoms. While the possibility of school closure is "unlikely," town officials are developing contingency plans if such a scenario manifests.
About the Contributors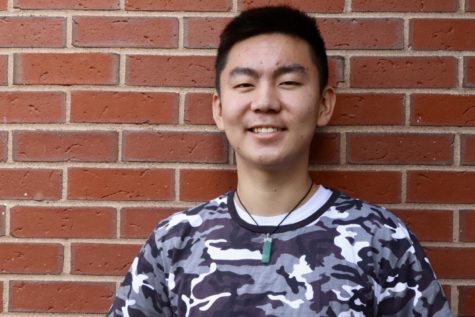 Kevin Wang, Editor-In-Chief
Kevin Wang, Class of 2020, is an editor-in-chief of WSPN, and this is his fourth year on the staff. He is captain of Wayland's Speech & Debate team,...