A trip through history: students to travel through eastern Europe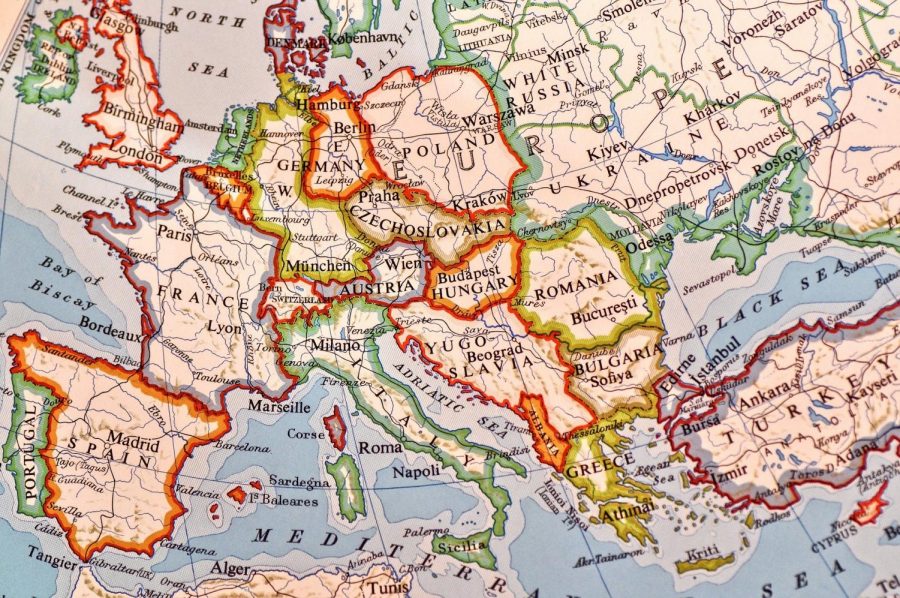 Wayland High School offers multiple academic trips across the globe for its students. From the annual Chinese exchange trip available to freshmen, to the French, Italian and Spanish trips offered to language students. In the 2020 school year however, students are being offered a whole new academic travel experience.
After a long overnight flight, students will step off the plane and head straight into Berlin, Germany where their tour of eastern Europe begins. In Berlin, the voyagers will take a walking tour of the city to see the modernized culture created since the fall of the Berlin Wall in 1989. However, the tour doesn't just include the new sites of Berlin: during the tour, students will also experience the remnants of past wars, including the last piece of the Berlin Wall and the old SS and Gestapo headquarters.
This is just the first day for students who will attend the 10 day trip to eastern Europe organized by history teacher Ellen Cheeseman-Meyer. The spring break trip will be centered around the topics of the Cold War and World War Ⅱ, common topics that students discuss throughout their high school career.
This ten-day trip will consist of guided tours through Germany, Czech Republic, Poland, Slovakia, Hungary and Austria to see landmarks that are mentioned in class.
"I hope students will see, kind of, the impact of Eastern Europe's unique history and all the conflict that it has been through," Cheeseman-Meyer said.
Students will visit some historical sights such as the Berlin Wall and the Auschwitz concentration camps. The places they plan to visit allow students to experience places that are mentioned during lessons on World War Ⅱ and the Cold War.
"I'm interested in what we are going to do in Berlin," junior Allen Zou said. "I know that the [fall of the] Berlin Wall was a pretty significant time in history, so I think it will be pretty interesting."
For some students, the opportunity to visit Europe isn't just about the topics taught in school. The trip allows students to see a part of the world that many of their peers might never have the chance to see.
"The main reason why I wanted to go on the trip to Europe this April is because of the sheer fact that I'm just looking forward to going to Europe," senior Will Gardner said. "I think it is a unique experience that Wayland High is offering this year for juniors and seniors [and sophomores], and I don't think I would want to miss a rare opportunity that will allow me to experience going to a few countries I have never been to before."
Initially, the trip was available for only seniors, but when not enough students signed up, Cheeseman-Meyer opened it up to juniors and sophomores as well. As of now, eight students from varying grades have been accepted to go on the trip.
Of the eight students attending, two are juniors who take United States history, which doesn't discuss the topics specific to the trip in class. Although Zou isn't currently learning all of the content that will make up the trip, he believes that the topics the trip centers around are an important part of world history.
Unlike Zou, sophomore Kristen Barrow is currently taking a history class that discusses the Cold War and WWⅡ.
"I thought [the trip] would be a great opportunity to kind of enrich my learning because a lot of the places that we are going to, we've been learning about in school," Barrow said. "I think just being in the place it happened will give me a better understanding [of it]."
The trip over spring break acts as a test to ensure that everything runs smoothly. If the trip is successful, Cheeseman-Meyer plans to run the trip again to allow students to discover new cultures and experience topics in person that most students only learn about in school.
"By experiencing countries such as Poland and Hungary, who may not be as advanced as the United States, [it] will give me a greater understanding as to what our world is truly like," Gardner said.
About the Writer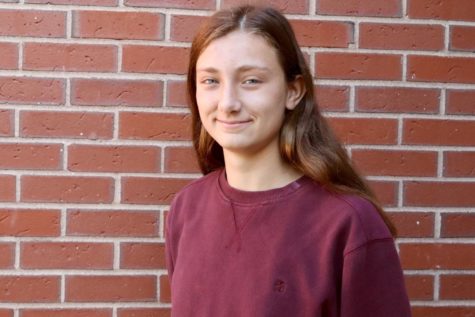 Sidney O'Rourke, Staff Reporter
Sidney O'Rourke, Class of 2022, is a first-year reporter for WSPN. She plays soccer and lacrosse for WHS. In her free time, she likes to read and spend...