Silvija Grava: Animals are equals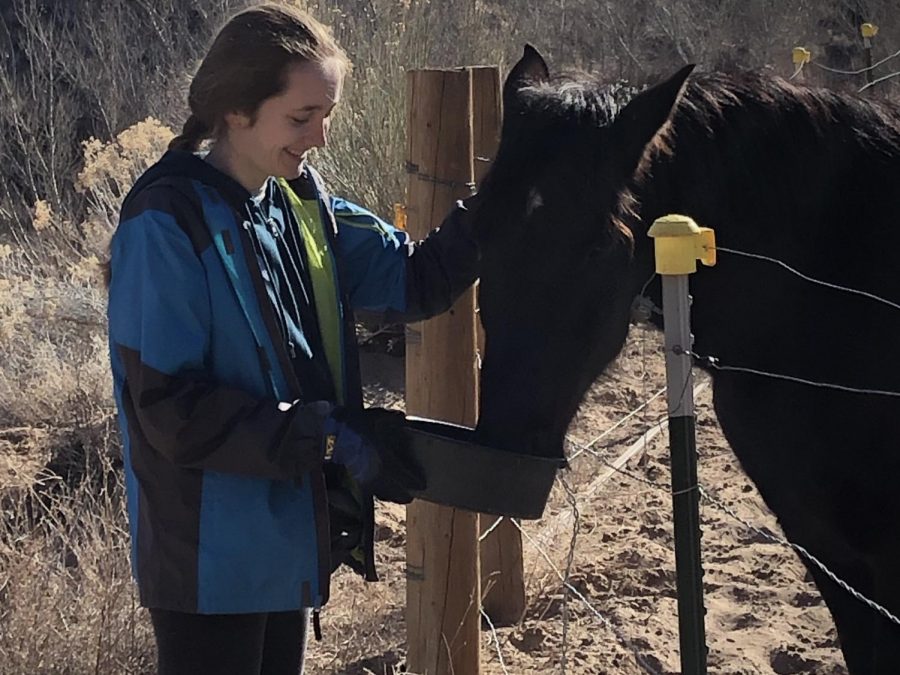 While many WHS students have pets at home that they love, sophomore Silvija Grava has a passion for all animals. Grava volunteers weekly at a local animal shelter, travels to animal sanctuaries around the country and eats as a vegan, all for the love of animals.
"My first experience [with animals] is that I grew up with dogs as pets, and I always had animals in my house," Grava said. "If I ever have a bad day, I can just go to [my dogs], and they'll comfort me. They taught me how amazing and kind [animals] are, so I think that's what inspired me to go volunteer."
In 2011, Grava was on vacation in the Turks and Caicos and noticed that there were many stray dogs. She convinced her parents to visit a local animal shelter and found a litter of five puppies. They ended up taking two of the puppies home.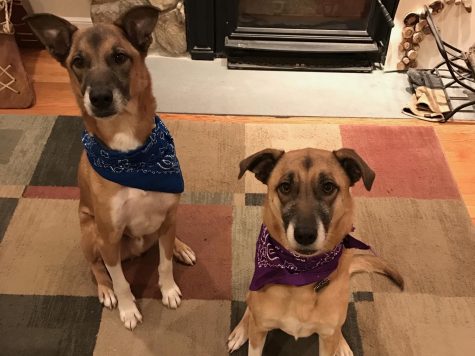 "In my opinion, adopting dogs is the way to go because there are so many shelters all over the world with dogs and cats that need homes," Grava said. "I like the quote, 'I wish everyone saw me the way my dogs do,' which is so true because they think that you're the best person ever. I love being around them."
Every weekend, Grava volunteers at Buddy Dog Humane Society. Her tasks at the shelter range from walking and petting the dogs to folding laundry.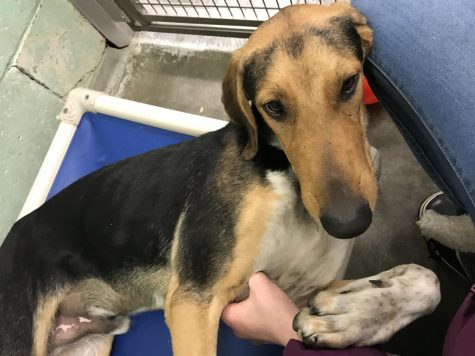 "Sometimes, we get dogs that are really shy and scared of people because they've come from really bad circumstances, and we help them realize that people aren't bad," Grava said. "A week later, I'll see the same dog, and they'll be so happy and excited to see [me]."
This February break, Grava flew to Kanab, Utah, to volunteer at Best Friends Animal Sanctuary, which is the largest no-kill animal sanctuary in the nation.
"All the people who worked there were also so happy to be there and were like-minded in thinking that all animals are [special], and [that] they deserve the very best," Grava said.
Grava, who had previously only worked with dogs, also helped with pigs, dogs, cats, horses, rabbits and parrots in Utah.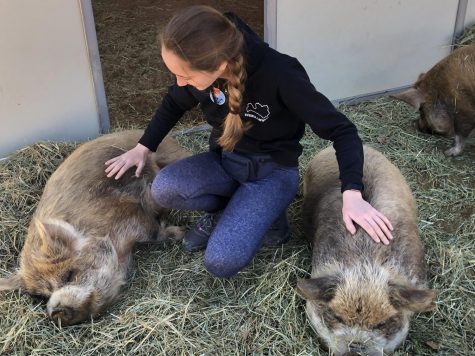 The Best Friends Animal Sanctuary wants to make sure that their animals are well socialized before they get adopted, so Grava took animals to her hotel each night so they could experience what it would be like to be adopted.
"We stayed at a hotel that was made by the sanctuary, so it was perfect for pets," Grava said. "Each night, we took four dogs, and we also took two cats one night. It was really fun. I wanted to adopt all of them, but I can't do that."
Grava loved her experience at Best Friends Animal Sanctuary so much that she's planning on going back soon.
"I was just so happy and all week long really felt like we were doing good," Grava said. "It's such a hopeful place because sometimes shelters can be a little sad when you think about the stories that all these animals have. It was just a really happy place, and some animals do live there for their whole lives, so they make it a really comfortable and happy place for them, and you can see how happy the animals are also."
Recently, Grava decided to go vegan. After reading The Lucky Ones by Jenny Brown, she was inspired to visit Jenny Brown's farm sanctuary in Woodstock, New York.
"Going there is what made [me and my mom] positive in our decision that we really wanted to [go vegan]," Grava said. "We went for one weekend, and we volunteered there for one day for a six-hour shift. We worked with cows, pigs, and rabbits there. It was a wonderful feeling just to be helping all these animals."
Grava notes that some people are vegan to help their health and the climate, but for her, love for animals trumps all other reasons.
"For me, I've always loved animals, and that was the main reason why I became a vegetarian in fifth grade. But besides that, being vegan is also really good for the planet," Grava said. "Then for me, the main reason was just the animals, and I [think we should see] all animals as equals, and I have two pets at home that I would never harm, so why would I harm other animals?"
About the Writer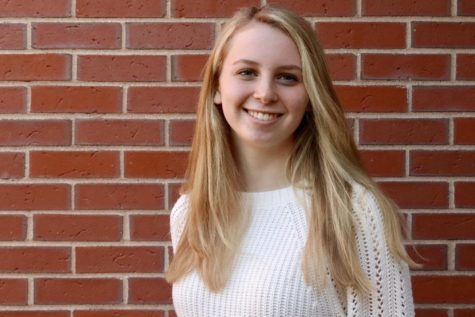 Lindsey Brown, Staff Reporter
Lindsey Brown, Class of 2022, is a first-year reporter for WSPN. Outside of school, she is a competitive Irish dancer. In her free time, she enjoys reading,...