Eats by Mabel: Fried rice lunch recipe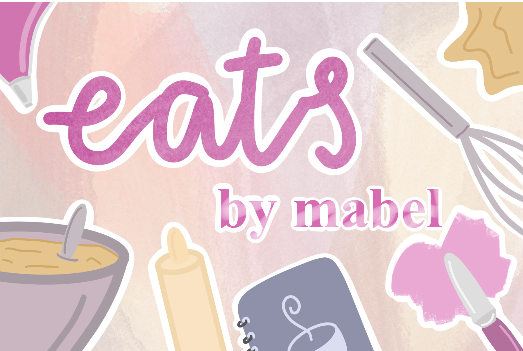 Welcome to Eatsbymabel!
My name is Mabel, and I am a senior this year at WHS. I have been cooking and baking since I was young—ever since kindergarten—and it is literally my favorite thing to do whenever I have free time or want to relieve some stress. Through my love for cuisine, I have even been able to start a business, which you may have heard of. I am in love with so many different types of food and am especially inspired by Chinese cuisine, due to my ethnic background. I am hoping to share some of these foods with you through this column.
I'm really excited for this column, and I hope you all are too! I am hoping to publish a variety of both articles and videos, from recipes and challenges to reviews and more. I am always looking for suggestions and special guests, so please reach out to me if you are interested!
Quick and Easy Recipes for Lunch: Part 1
With only thirty minutes between two classes to have lunch, it can be hard to find something fast to eat that still tastes great.
Fried Rice: use leftover rice, meat, and vegetables to make a quick and delicious meal!
Cook and prep time: 5 to 7 minutes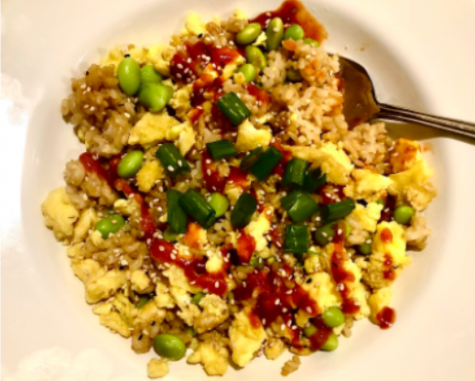 You will need:
Leftover rice
Salt, oil, soy sauce
Veggies: for quick fried rices, I like to use frozen peas, corn, and even edamame
Optional: leftover meat (chicken, pork, beef, shrimp), quick cooking meat (bacon, Chinese sausage), eggs, sesame oil, scallions
To make:
Heat a pan over medium-high heat and pour some oil (around 1-2 tbsp)
If using uncooked meat, add to the hot pan and sauté for 1-2 minutes
Add rice first and break apart as well as you can
Add in leftover meat if using, veggies, and seasoning
This usually means a splash or two of soy sauce as well as some salt
Add the egg(s), if using
TIP for eggs: push the rice to the side and scramble the egg "separately" first until almost cooked before mixing with the rest of the rice.
Stir in some sesame oil and chopped scallions if desired!
Why should you make this?
1. It's really easy to mix it up: one day add lots of vegetables, the next top with sriracha or add some bacon
2. It's really filling, which is essential for learning and school
3. It's really easy to make-I promise it's not intimidating at all!
And of course, it's definitely really delicious!
Come back next week for a new lunch recipe!
About the Contributor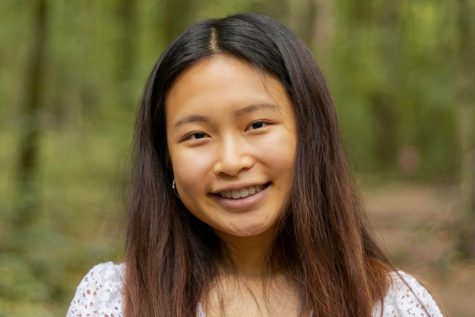 Mabel Xu, Webmaster
Mabel Xu, class of 2021, is this year's webmaster for WSPN. She is the co-president of two clubs, the Wayland High School Christian Club and Cooking for...