Spirit Week alterations amidst COVID-19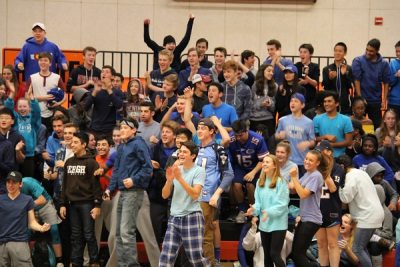 With Thanksgiving quickly approaching, one WHS tradition is on the minds of many students: Spirit Day. Although Spirit Day is bound to look different from prior years, the student council has been working hard to make it as normal and exciting as possible.
"It's going to be similar in spirit, but very different in execution," student council Vice President Porter Moody said.
In years past, Spirit Day has always taken place in school on the Wednesday before Thanksgiving. However, since Wednesdays are spent virtually for every student during the hybrid learning plan, Spirit Day activities will be held over Zoom.
"It's been almost impossibly difficult to plan a day for spirit when we can't be near each other," Moody said. "COVID-19 guidelines are strict, and the approval process is a tedious one."
To achieve a sense of normality, students are encouraged to participate in psyches during the week leading up to Spirit Day.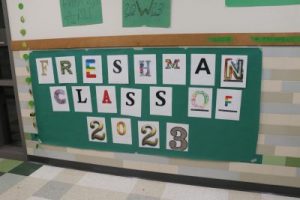 "Each day, the faculty will vote for the student who dresses the best for that day's psyche," student council President Elizabeth Zhong said.
For Cohort B, Thursday, Nov. 19 will be "Jersey Day," and on Friday, Nov. 20, students can dress up with their favorite holiday colors. Cohort A will have "Jersey Day" on Monday, Nov. 23 and a holiday themed dress-up Tuesday, Nov. 24.
"If you're remote that day, you can also get creative with your virtual background," Zhong said.
The student council made sure that WHS students were able to participate in an annual event, Color Blast, which will be held on Saturday, Nov. 21 from 5 – 7:30 p.m.
"Color Blast is a night where each grade decorates a wing of the school, English, Language, History, and Math, that has been assigned to them with colors that they will represent for Spirit Day," Zhong said.
The color and wing assignments are as follows: seniors will use orange and black to decorate the English wing, juniors will decorate the history wing using red, sophomores are responsible for the decorating the language wing blue and freshmen will use green for decorating the math wing.
"To have this event safely, we will have limited capacity and time slots that are available to claim through sign-ups," Zhong said. "There are three time-slots available: 5:00 – 5:45 p.m., 5:50 – 6:35 p.m., and 6:40 – 7:25 p.m."
Three classes per grade will be utilized for decorating a four by five foot banner that will be hung along the hallways in each grade's assigned wing. Students can sign up in groups of four for each time slot, and there is a new set of rules specifically for this year. A few of the most notable rules are that students working together must be in the same cohort, masks are mandatory, social distancing must be respected and no glitter or latex balloons can be used for decoration; however, mylar balloons are acceptable.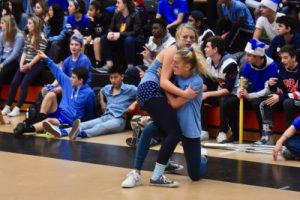 "Student council will provide each grade with basic decorating supplies: a four by five foot banner, paint, paintbrushes, colored painter's tape and scissors," Zhong said.
Regarding Wednesday, Nov. 25, the student council has worked with a goal of making Spirit Day as replicable to prior years as possible, with the obvious adjustment of making it virtual to comply with COVID-19 guidelines.
"On the day itself, we're planning a [virtual] song recognition, family feud, kahoot, and pictionary," Moody said.
Students will join their advisory via Zoom and rotate around various activities with their advisory, competing against other grades. Each rotation will be 35 minutes long.
"One thing is for sure: it's not [going to] be the same," Moody said.