25 Day Holiday Countdown! Day 5: Winter Activities
1) Visit Christmas Lights: Looking at holiday lights is a great way to get into the holiday spirit while staying COVID-19 safe. You can drive around town and look at local lighting displays or you can visit places like the Magic of Lighting at Gillette Stadium in Foxborough, MA or the Annual Trellis Lighting in Boston, MA.
2) Festival of Trees: Hosted by the Massachusetts Horticultural Society, the Festival of Trees showcases dozens of decorated trees as well as a Snow Village, which includes a model railroad display. This is a great way to join the holiday festivities because it's nearby in Wellesley, MA.
3) Boston Pops: Due to COVID-19 restrictions, The Boston Pops Holiday Pops will be available to stream virtually from Dec. 10 through Jan. 9. If your family is looking for a COVID-19 safe way to celebrate, this is a great option.
4) Sledding: If you're looking for a more casual winter activity, sledding in your backyard or near your house is a great option. If you have nowhere to sled near your house, check out Flagstaff Hill in the Boston Common.
5) ZooLights at Stone Zoo: The lights at the Stone Zoo is a great place to stroll with a small group. You can see the zoo animals while enjoying the visual pleasure of twinkling lights scattered in the trees.
6) Yankee Candle Store: The Yankee Candle store in Dartmouth, MA has a Winter Wonderland for shoppers of all ages to enjoy. While shopping for gifts, you can also find joy in the beautiful decorations, Christmas joy and holiday aroma this store offers.
7) Plymouth Plantation: This location in Plymouth, MA holds the historic joy the winter holidays bring. You can learn about and embrace the traditions of past celebrations.
8) Gingerbread House Making: Go to your local grocery store, grab a group of friends or family and get to making! There's nothing better than using your artistic creativity and channeling it into making a gingerbread house masterpiece. A little competition also adds a little fun to celebrating the holiday cheer with your loved ones.
About the Contributors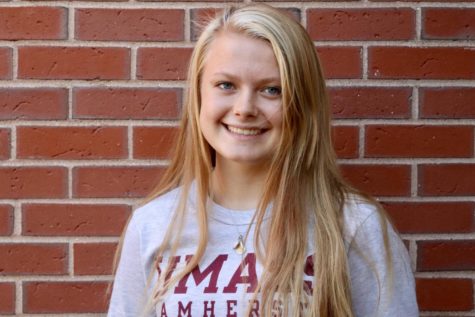 Kaitlyn Mabe, Staff Reporter
Kaitlyn Mabe, Class of 2022, is a second year reporter for WSPN. She spends her time playing lacrosse and will be running track for the Wayland teams....