Wayland SnowBusters tackle recent New England storms
On Dec. 16, winter weather was in full swing, snow was rapidly falling and the next day's classes were moved to all-remote. While some students bemoaned the lost opportunity for a traditional snow day and others looked forward to being completely remote for the day, WHS alumnus Josh Snyder, class of 2020, was getting his business Wayland SnowBusters ready to go to work.
Snyder, like many college students, was stuck at home for this year's winter. He found that "there weren't many options for stuff to do." With temperatures dropping, most outdoor activities were also becoming impossible. As a result, Snyder had the idea to start a snow shoveling business with some fellow Wayland alumni, and on Dec. 16, the business took off.
As the storm swept up the east coast, residents of Wayland were bracing for up to 16 inches of snow that would fall throughout the night and into the morning. Wayland SnowBusters received dozens of job requests through its advertising on Facebook alone. The account served almost two dozen customers and received positive reviews. One customer raved, "these guys are great! …[They] showed up on time, engaging, terrific job, attention to detail and dedicated to making the customer happy."
"
There was a little bit of trial and error involved, but after our first snow we knew what worked, what didn't, and got it under control."
— Josh Snyder
"Wayland SnowBusters [did] an exceptional job today," another Wayland resident said. "Not only did they shovel our driveway and walkway, but they also cleared off our three cars."
Glowing reviews say that what sets Wayland SnowBusters apart from competitors is its eagerness to go the extra mile. What Snyder realized, from other snow shoveling businesses, was the importance of quality.
"I did a lot of research on similar businesses, took the things I liked, and fixed the things I didn't," Snyder said.
To stand out, the SnowBusters couldn't just shovel driveways well—they had to provide an extra level of service for their customers. They do this by clearing any snow that is inconvenient to their customers, which means walkways and cars in addition to their driveways.
One of Wayland SnowBusters employees, Owen Jay, explained the process.
"We contact the customer beforehand, and ask what they need us to shovel," Jay said.
Jay included that Wayland SnowBusters pays especially close attention to detail and quality.
"It takes about 30 minutes per house with a group of two or three," Jay said. "Before leaving, we check with the customer to see if they need anything else."
"There was a little bit of trial and error involved, but after our first snow we knew what worked, what didn't [work], and got it under control," Snyder said.
Snyder and his team plan on continuing the business as snow falls throughout the winter.
"I enjoy the work," Jay said. "Especially since it's with friends."
About the Writer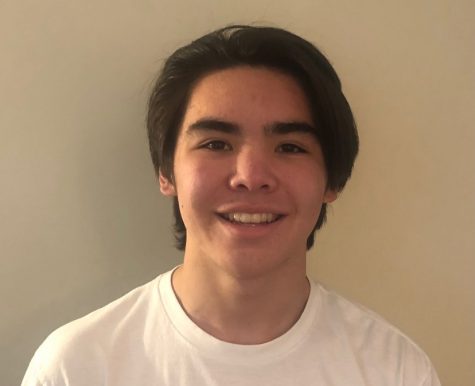 Tully Jay, Guest Writer
Tully Jay, class of 2022, is a first year guest writer for WSPN. He runs cross country and track, and skis for Wayland. In his free time, he enjoys reading,...