New year, new WHS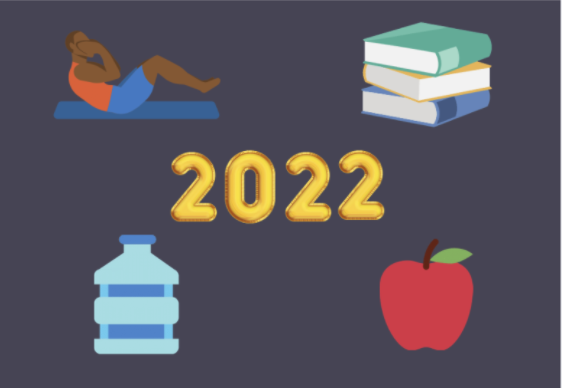 It seems that every year we think the same thing: what can I change this year to make it the best one yet? This might be another year where the chance to make a goal for yourself has slipped past, quickly forgotten in lieu of pressing day-to-day dilemmas. Many people want to make a resolution but grasp at nothing to narrow down what they want to do or what is realistic to put into action.
Although January is already almost over, it is never too late to set oneself up for a successful next few months. This could be anything from simply drinking more water to starting your own business.
For sophomore Alyssa Yaffe, she aims to find excitement in everyday tasks. With a mindset she coins "making the usual unusual," she hopes to find the fun in her life that she previously viewed as tedious.
"As a student who feels like they are just going through the same motions everyday, life can feel like an endless loop," Yaffe said. "Looking at simple tasks and trying to make them unique in any way possible can make you excited for the whole day."
Yaffe thinks that this is especially significant for this year when she has been busier than ever before.
"I used to wake up and immediately start thinking about all of the work I have to do and all of the tests I have to stay up and study for," Yaffe said. "Now, I'm trying to look at all those little things and focus on what will make me happy."
For other Wayland High School students, the beginning of a new year may mean setting academic goals. In junior Elena Liu's eyes, it is most important to make sure she is starting early on her studying in order to be prepared for advanced placement exams.
"I know that I am able to succeed on these tests, but as the test dates come I become very nervous," Liu said. "I want to get better with time management for this year, so I can be very comfortable with all of the material and not worry about it a week before the test."
While Liu's courses this year do not have their testing dates until May, she fears them sneaking up on her.
"I get so distracted in the moment with all the work I have in the classes that studying outside of that is so difficult," Liu said. "When I get caught up with all the work that is happening, the test date is already there, and I've procrastinated without even knowing."
Resolutions are certainly not only prospering among students. Teachers and staff at WHS have found themselves entering the year with an attitude towards improvement. Wayland High School Theater Ensemble (WHSTE) Director and drama teacher Aidan O'Hara chose to face the new year with a search for what makes him and those around him happy.
"This fall, with 'Legally Blonde,' I had the theme of finding joy amongst the pandemic and all," O'Hara said. "I really want to continue that momentum and focus on helping drama students, new and veteran, find joy and be together."
This quest will not only take place professionally for O'Hara, but also in his family life. With three children, he and his wife plan to do what they think will make their family happy. For them, this means making memories through travel.
"We're going to New York this weekend, California in February and South Carolina in April," O'Hara said. "I feel like there is a sweet spot where my wife and I can do the cheesier family trips. I can definitely see [my kids] getting older… it's a nice little window where we can do these things."
This leaves O'Hara with a lot of hope for joy in the upcoming year, self-made by simply savoring what he has around him.
"Sometimes you consider life in chapters," O'Hara said. "I feel like I am approaching a chapter that is family oriented and not a lot of volatility on the professional side. [I'm] just enjoying my job and the students."
Leave a Comment
Donate to Wayland Student Press
Your donation will support the student journalists of Wayland High School. Your contribution will allow us to purchase equipment, cover our annual website hosting costs and sponsor admission and traveling costs for the annual JEA journalism convention.
About the Contributor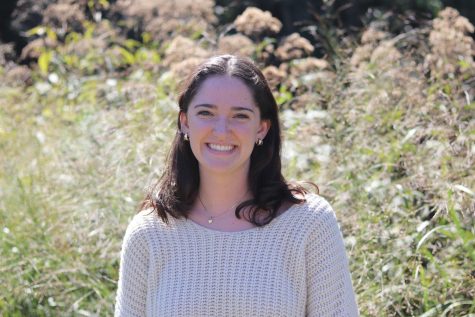 Nina Wilson, Copy Editor
Nina Wilson, Class of 2023, is a second year reporter for WSPN. She is director of Window Dance Ensemble at Wayland High School. While not at the high...