Teacher Hayes builds students' real-world understanding through Innovation
Among the classes offered at Wayland High School, Innovation is an outlier. Taught by Hayes Hart-Thompson, who goes by Teacher Hayes in the classroom, Innovation features an experiential learning style, where students are able to explore their creativity and problem-solving skills.
In college, Hart-Thompson studied visual anthropology, similar to documentary making. From there, they became interested in health and began working in engineering labs with engineering professors. Their approach to traditional innovation disciplines comes from a human behavior standpoint, with Hart-Thompson's degrees being in anthropology and film.
"Once I realized how easy it was for not just engineers and [computer science] majors to talk about how to change the world, I wanted to make it really clear that you don't have to want to pursue a robotics degree to have a stake in what our future could look like," Hart-Thompson said. "That's why I wanted to teach as someone who does not come from that background."
Previously, Hart-Thompson worked in Boston University's innovation space. They taught a course on health innovation and refugee studies, working mainly with college freshmen.
"[Coming to Wayland] was a cool opportunity to take the collegiate level curriculum in innovation and get it down to a high school level," Hart-Thompson said. "Students are able to access those bigger questions in a level where when they get to college, they are far ahead of their peers because they've been able to ask questions about their world."
Experiential learning differs from traditional academic learning in that it focuses on the students' experience of being in the classroom. Innovation lacks many of the distinct boundaries of traditional school subjects. In Hart-Thompson's class, the definition of innovation used is "something new that creates value." That something new could be a physical object, an event, a conference, a music composition or countless other options.
"[Innovation] is unique in the fact that almost anything can fit in this class and that's a really cool thing," Hart-Thompson said. "It can be overwhelming because it means that I have students who are interested in a number of different areas, but it means that the curriculum and the ability to create things is so wide open that it's really the student in control."
Anyone who has visited the innovation room, or the Makerspace, can recognize that it's distinct from other classrooms. The space is designed to be comfortable and mobile, where students can bring tables together or sit on couches. The goal is to bring an intense sense of comfort into the class, helping students with their creativity.
"A lot of students have expressed that this is kind of the class they get to relax in," Hart-Thompson said. "My perspective as a teacher is that my most important job isn't necessarily teaching a really specific thing about 3D printing, it's 'am I helping students feel like they have a safe space to be creative?'"
During their time at WHS, Hart-Thompson has been learning how to bridge the divide between college and high school environments. While most other high school classes are tightly structured, Innovation students are expected to independently pace themselves and their own work, which can require adjustment.
"My hope is that in terms of just beyond the designing skills, [students] get that sense of self regulation in this class," Hart-Thompson said. "That's kind of the big difference when it comes down to college students versus high schoolers- how do you make sure that you get everything done, and no one's holding your hand? That's a really tough thing to do."
Innovation students follow a process for problem solving called design thinking. Students begin with empathizing with whoever has the problem, which then allows them to fully understand and define the issue. Ideating, the process of brainstorming, leads the students to think through multiple possible solutions. Students then create prototypes, which can include not only a physical product, but elements such as a visual design or written article. After testing their prototype, students repeat the cycle, beginning the process again in order to create the best possible solution.
"The process of design thinking is at the core of everything we do, and the skills that I'm hoping students are going to build," Hart-Thompson said. "It's a methodology similar to the scientific method that's the basis of everything you can do moving forward."
Currently, Innovation students are working on laser-cut topographical maps of places with untold history. Most of the projects are related to Afro-Indigenous history, where locations may have been portrayed one way in history, but can be re-experienced in the physical maps created by students. In the coming weeks, the projects will be displayed in an installment in the school library.
"It's a way to kind of think about how we can create a new future by looking at our pasts and registering our pasts," Hart-Thompson said.
In their next project, students will receive real-world clients from Wayland, Boston and the greater Massachusetts area. They will have the opportunity to create solutions for real problems that are not manufactured.
"In polling students and hearing what they want to do, they're very much interested in 'how can we make a difference and really make an impact by reaching out to larger communities?'" Hart-Thompson said. "It's not [just] 'what's a cool thing I can make for myself.' Many students are like 'what can I do to make my community better,' which is super amazing to see."
Much of the time, conversations in Innovation begin with students discussing problems they see in the world, from massive topics such as climate change and mental health, to more specific issues they have noticed.
"I've been really surprised by how willing and candid students have been to talk about the challenges in their life so that we can start figuring out what steps we can take to start solving it," Hart-Thompson said. "That kind of willingness to discuss challenges in their life is, I think, really awesome and unique to Wayland."
For students who are excited for an opportunity to discuss and act on what they care about, Hart-Thompson's Innovation classroom is a safe space where creativity is welcomed.
"If you are excited to problem solve and be very present in creating things—get into this class," Hart-Thompson said. "You don't have to have a certain skill, you don't have to come in here knowing anything. You just have to be willing to participate and willing to invest daily."
Leave a Comment
Donate to Wayland Student Press
Your donation will support the student journalists of Wayland High School. Your contribution will allow us to purchase equipment, cover our annual website hosting costs and sponsor admission and traveling costs for the annual JEA journalism convention.
About the Contributors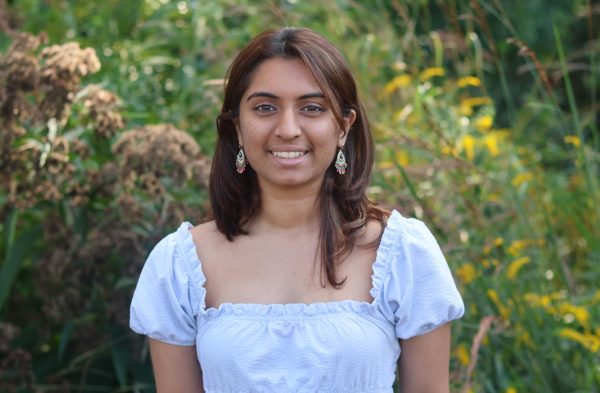 Reva Datar, Opinion Editor
Reva Datar, Class of 2025, is a third year reporter and opinion editor for WSPN. She does Muay Thai and Jiu Jitsu. Outside of school, she enjoys reading,...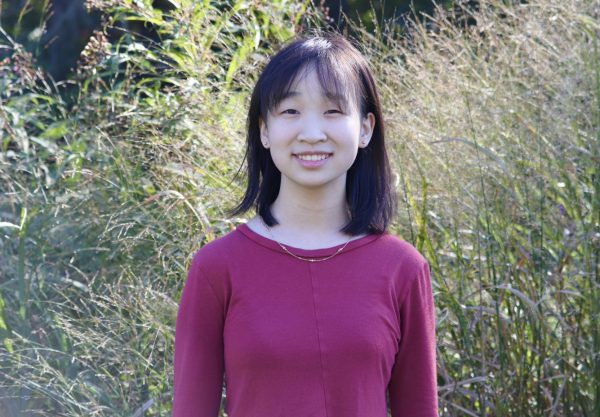 Alyssa Ao, Co-Graphics Editor
Alyssa Ao, Class of 2025, is a co-graphics editor for WSPN. She is also one of the Math Team captains and co-president of the Art Club. Outside of school,...