WHS students drop the ball on their March Madness brackets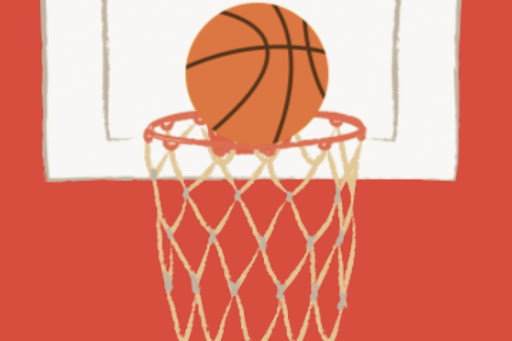 Every year, people everywhere create competitive brackets for March Madness. March Madness is the annual NCAA Men's Division I Basketball Tournament, and 68 teams compete in the tournament. Wayland High School students often create brackets of their own to compete with their friends and family, and sometimes these friendly competitions even involve a cash prize. WSPN's Emily Roberge asked various students how well their brackets are doing in the tournament thus far, and here are the results.
Hunter Harris (Junior):
How many March Madness brackets do you have?
I have 25 different March Madness brackets because I want to be a billionaire.
What teams did you have going far in the tourney?
I really like Kansas, and the team that I have going very far is Houston. I really think Houston is amazing.
What team do you have winning it all?
I had Kentucky winning all of March Madness, but now I really want Houston to win it all. I expected Houston to be really good from the beginning.
Nikkie Kapadia (Junior):
What team did you have winning it all?
I have Gonzaga winning it all. They have a really good freshman named Chet Holmgren. They also have Drew Timme, who is also a very good college basketball player. I think they are a really good team. I think the final will be between Gonzaga and Kansas.
What team has surprised you the most during this March Madness?
I would really say that Saint Peters has surprised me the most because they are a 15 seed, and they made it to the Sweet Sixteen, which is really impressive considering how small the college is.
How well have you done in your brackets so far for March Madness?
I have done pretty well in my brackets so far. I am in the lower 90th percentile for my brackets, which is pretty decent. The only thing not good in my brackets was that I picked Kentucky to go decently far in the tournaments, but they lost during the first round to Saint Peters.
Skyler Zhou (Junior):
Who did you have winning March Madness?
I had Kentucky winning the entire tournament. It was really tough seeing them lose the first round.
How is your bracket doing?
My bracket is going pretty bad. There were a lot of big upsets that I didn't expect. My bracket got ruined because of Saint Peters, and I don't even know where that is. Apparently, they can beat Kentucky. I'm pretty upset about that one.
Who do you think is going to win it all?
I think that Texas Tech is going to win March Madness all the way.
Haley Melvin (Senior):
What teams did you have going far in your brackets?
I had most of the one seeds going pretty far in my bracket, but the only one seed I had that made it to the Elite Eight was Kansas, so my bracket has definitely gotten pretty messed up. I had Duke going far in my brackets, which is funny because I am a [University of North Carolina at Chapel Hill] fan, but I just had a feeling that they were going to go far this year because it is Coach K's last season as the Duke coach.
What teams did you have winning in your brackets?
I have Kansas winning both of my brackets. I had Gonzaga being in the finals with Kansas in one of my brackets, which is unfortunate because they already lost. In my other bracket, I have Duke and Kansas in the finals, which could technically still be a possibility. I'm not really sure why I picked Kansas to win it all, but they just have a notoriously successful team. I had a good feeling about them this year.
Have you done well in your brackets for March Madness?
I'm in a league with about 20 other people in my grade, and I'm doing pretty well. I am actually in third place right now. Both of my brackets are pretty similar which is good. In my family's bracket, I think I'm in first place.
What has been your favorite thing to watch in this March Madness that has set it aside from other years past?
I think what has set this March Madness aside from years past is the crazy upsets of this year's March Madness. March Madness always has crazy upsets, but this year seems to especially have some really shocking outcomes for some games, and it's just so much fun to watch.
Charlotte Richter (Junior):
What teams do you have going far in this bracket?
My final four in my bracket are Duke, Villanova, Purdue and Wisconsin. I don't know why I have these teams going far, I just had faith in them. Now, only half of those are right.
Who do you have winning it all?
I have Villanova winning it all. I chose Villanova because I liked them and they seemed good.
How well have you done in your bracket so far for March Madness?
I have done very well in my March Madness Brackets. I have the entire south correct, which is nice. I have a lot of other things correct in my bracket, but the south is my biggest accomplishment right now.
Leave a Comment
Donate to Wayland Student Press
Your donation will support the student journalists of Wayland High School. Your contribution will allow us to purchase equipment, cover our annual website hosting costs and sponsor admission and traveling costs for the annual JEA journalism convention.
About the Contributor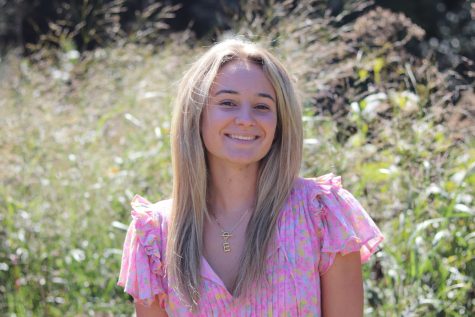 Emily Roberge, Co-Editor-in-Chief
Emily Roberge, Class of 2023, is a third year reporter and co-editor-in-chief of WSPN. She plays for the high school's field hockey team and is a co-captain...