Olivia Todd: "Imagine if I didn't post it"
Within an hour of being posted, the TikTok gained over a million views. After a day, it had been quote-tweeted by hiphop star Cardi B. Now, a year and a half later, the TikTok has nearly 22 million views and over 4.5 million likes.
The TikTok itself, from the account oliviatodd03, is of freshman Olivia Todd pranking her dad by playing Cardi B and Megan Thee Stallion's "WAP," full volume, on a hidden Amazon Alexa while Todd's father sat in on a Zoom meeting. At the time of posting, August 2020, the song was a popular trend across the internet, and Todd's TikTok quickly gained attention. Todd currently has 245,500 followers and 6.7 million likes on her TikTok page.
Todd was a rising eighth grader at the time and had previously used TikTok casually. She started making prank videos with her dad as a joke for a small audience of friends. Some of her earlier TikToks had gained modest traction, collecting several thousand views with each post becoming increasingly more successful. Then, her account's popularity exploded overnight.
"I was on FaceTime with my friend until like 1:00 a.m. in the morning and literally [in] that span, it got eight million views," Todd said. "So it was a lot. I was not expecting it."
The video spread across social media and was even picked up by Cardi B, whose song "WAP" was the main feature of Todd's prank. Cardi shared Todd's TikTok on her Twitter account, adding that she was "dying" laughing and "my dad woulda body slammed me." The Tweet has over eight thousand retweets and 95 thousand likes.
"My mom sent me the link [to Cardi's Tweet], I opened it and it was like, 'woah,'" Todd said. "It was cool that somebody whose [music] I really like actually saw my stuff. I know [Cardi B] doesn't know who I am, but for that split second, she knew who I was."
For months after the initial push of virality, Todd continued to post videos multiple times a week for a wide audience of new followers, several of which also received hundreds of thousands or millions of views. Some of Todd's TikToks were simple humor videos, while others were more involved pranks, the most popular of which often starred Todd's dad and Alexa devices.
"[For] my videos that I posted, I didn't care if [they] went viral because I didn't want them to," Todd said. "But pretty much all of them would go viral with [my dad] in them."
Todd is open about the fact that her prank videos are staged.
"Pretty much my favorite [videos] to make were the Alexa ones because those were the most viral," Todd said. "But obviously, they were all staged. People come at me like, 'oh my god they're staged!' If I were to actually prank him a million times he'd catch on."
Behind the scenes, Todd directed her dad's acting, including in the first viral Alexa prank. Some audience members are entertained by Todd's TikToks knowing that the pranks are performed while other viewers might watch them for genuine reactions.
"I think some of the younger kids [don't know the pranks are staged] because I just don't think they have the concept that if I were to do this a hundred times to somebody, they would figure it out," Todd said. "Also, I personally don't try to make them look super real because then people are like, 'you're trying to make them look real.'"
As Todd continued creating videos on TikTok, she began receiving offers for sponsorships. Companies reached out through email, asking her to promote their brand in exchange for payment or free products. On her account, Todd has done sponsorships for The Coldest Water water bottles, Pluto Case phone cases and Amazon. Todd would create a video promoting the brand's product, which she then sent to the company for approval before posting. The process of filming and getting the video approved could be a long process. In fact, Todd's sponsorship video for Amazon took three months to make.
"At first I was like, okay, this is pretty cool," Todd said. "But then I would have random companies reach out and be like 'hey I want you to sponsor us.' I don't care about the money. It doesn't matter, but [the sponsorship companies] would want me to do a ton of videos for them for free. Obviously I don't care, but at the same time, I didn't want to do that. So sometimes I would say no, sometimes I would say yes."
In 2021, Todd began posting more occasionally. In the weeks immediately following Todd's viral post, people who came across it would visit her page and watch her other videos, boosting her entire account. After Todd started making TikToks less frequently, the momentum had slowed.
Consistently coming up with original content became more difficult for Todd. Todd would face backlash if she accidentally posted a prank that somebody else did, or people claimed she was hiding the fact that her videos were staged. The process of making a video can also be time-consuming, with a one-minute video taking as much as an hour-and-a-half to film.
"I realized that I liked kind of being in the spotlight, but then at the same time when I really was in the spotlight then I [thought to myself], 'oh I don't like this,'" Todd said.
The day after Todd went viral, one of her friends, a sophomore at the time, told her that people at the high school were talking about the eighth grader that went viral. Todd recently had a conversation with an upperclassman in the bathroom who asked her whether she was the girl who went viral on TikTok.
"It doesn't bother me that I am known for that, but at the same time it just looks like I'm like the girl who does TikTok, you know what I mean?" Todd said.
On March 7, Todd posted her first TikTok in six months, a prank where she wakes her dad up with Doja Cat's song "Naked" blasting on an Alexa. Todd wants to try and start getting back into a more regular posting schedule.
"The people that comment, 'I love your content, will you do another Alexa prank?' I do it for those people because I know that they like it," Todd said.
Leave a Comment
Donate to Wayland Student Press
Your donation will support the student journalists of Wayland High School. Your contribution will allow us to purchase equipment, cover our annual website hosting costs and sponsor admission and traveling costs for the annual JEA journalism convention.
About the Contributors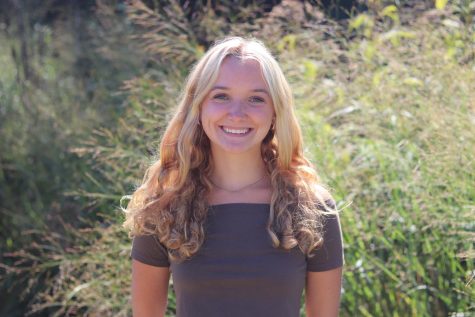 Talia Macchi, Arts and Entertainment Editor
Talia Macchi, Class of 2024, is a second year reporter and the A&E editor for WSPN. She plays field hockey and is a part Window Dance Ensemble at WHS....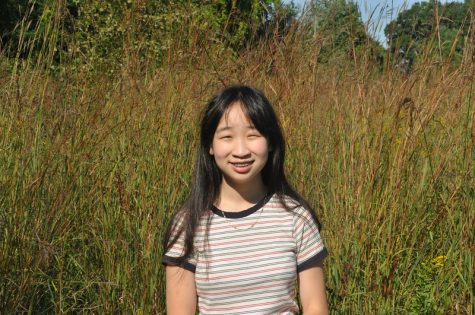 Alyssa Ao, Graphics Editor
Alyssa Ao, Class of 2025, is a first year reporter for WSPN. She plans to be involved in the school math and debate teams. Outside of school, she enjoys...