Warrior Weekly: NFL free agency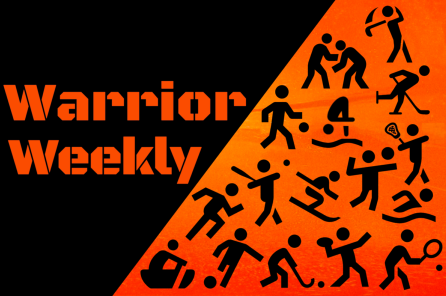 For many, March Madness may be the most exciting three weeks in the sports world. The fast pace, the OT thrillers, the win-or-go-home mentality and most importantly, the upsets. The last few weeks of March and the beginning of April are not only the best time to be a college basketball fan, but this is the best time to be a sports fan.
For the NBA and NHL, the regular season finally seems to matter, as teams are jockeying for a playoff position as the postseason looms near. For the MLB, this year's pathetic lockout notwithstanding, the league is buzzing with free agency, especially in recent years as baseball makes its push to recapture the hearts and eyes of American households by marketing their stars and opening up their checkbooks.
Finally, free agency begins in the NFL, which gives us a nice pre-draft marker of where teams are, especially with football being quiet since the previous season's Super Bowl. However, this year's free agency period is a little different. NFL player movement has never been able to rival that of the NBA's, mainly because the power still rests so much more with the owners in football than in basketball.
Whenever NBA free agency comes up, the summer of 2019 immediately comes to mind. After a long and dominant run by the Warriors in the West and the Cavaliers in the East, the association would be absolutely turned upside down as six All-NBA players would move teams, doubling the previous record for such occurrences.
This year's NFL free agency seems to look much more like that 2019 frenzy that changed the course of basketball for good. While we knew there would be some change around the league, the amount of shockers this time around probably totals to more than we've had in the past decade. Let's take a look at some of the big shockers and analyze the pros and cons for the new home of these big superstars.
Packers receive: 1st-rd pick (2022), 2nd-rd pick (2022)
Raiders receive: Davante Adams (WR)
Raiders View: With all due respect to Cooper Kupp, we now have the best receiver in pro football, bar none. While it certainly didn't hurt to be catching passes from Aaron Rodgers, his talent, route-running and speed will translate to any team. However, we also have, by any metric, the worst quarterback in the division. Derek Carr may be a top-10 quarterback in the league, but Russell Wilson, Justin Herbert and Patrick Mahomes are clearly better than him coming into next season. Adding big splashes like Adams and star pass-rusher Chandler Jones are great moves for the fanbase and will help in the present. However, giving up draft capital certainly puts the future of the franchise in peril. It really comes down to whether or not we can be the first team in a long time to win the division with the fourth best quarterback because being one of those three wild cards in a stacked AFC probably isn't the best recipe for success.
Chiefs receive: 1st-rd pick (2022), 2nd-rd pick (2022), 4th-rd pick (2022, 2023), 6th-rd pick (2023)
Dolphins receive: Tyreek Hill (WR)
Dolphins View: We now have one of the top-five receivers in the league. Tyreek Hill might be the fastest player in NFL history, and his ability to take the top off the defense and improvise on broken plays is rare. To put the cherry on top, he's the perfect receiver to help a young quarterback when they get anxious as plays start to break down. However, this does mean one thing: This is Tua's do-or-die year. We may not be Super Bowl contenders, but with the offense we have and an underrated defense, anything short of a playoff berth is unacceptable. While this move is great for the fanbase and our roster, it's our first-round quarterback's time to show us what he's got.
Broncos receive: Russell Wilson (QB), 4th-rd pick (2022)
Seahawks receive: Noah Fant (TE), Shelby Harris (DE), Drew Lock (QB),
1st-rd pick (2022, 2023), 2nd-rd pick (2022, 2023), 5th-rd pick (2022)
Broncos View: We have a motivated top-10 quarterback and an absolutely loaded roster to go with him. While losing a talented prospect in Noah Fant certainly hurts, these types of risks are what helped Tampa Bay and Los Angeles win these past two Super Bowls. We needed a guy. Someone who's proven they can lead their team to victory in the big moments. Well, Russell Wilson certainly fits that criteria. He already has a Super Bowl win, against us, no less, and while he was banged up last year, he was still top-five in passer rating. "Mr. Unlimited" might not be better than Mahomes in the AFC West, but he's certainly good enough to challenge him when the division crown race begins. You throw a first ballot Hall-of-Fame quarterback onto a team with weapons everywhere and a top-three scoring defense, we might just get something similar to the last time we did that.
Leave a Comment
Donate to Wayland Student Press
Your donation will support the student journalists of Wayland High School. Your contribution will allow us to purchase equipment, cover our annual website hosting costs and sponsor admission and traveling costs for the annual JEA journalism convention.
About the Contributor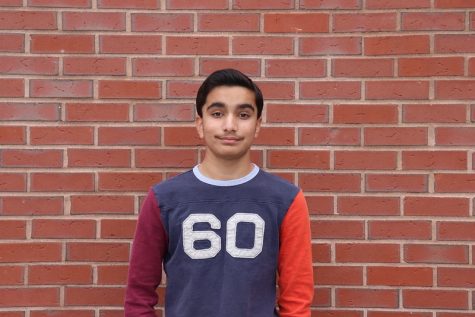 Aditya Weling, Staff Reporter
Aditya Weling, Class of 2023, is a second year reporter for WSPN. He is part of the WHS debate team. He enjoys watching sports, listening to music and...