Check It Out: New LMC arrivals: April edition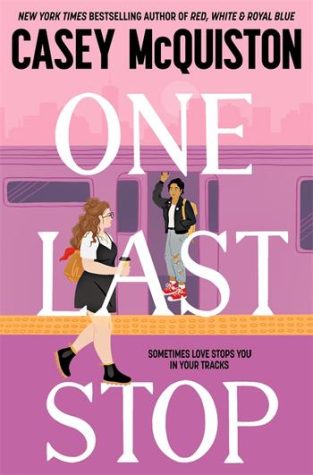 One Last Stop – Casey McQuiston
Realistic fiction, Romance
Twenty-three-year-old August, a punk rocker and denier of true love and sappy love stories, moves to New York City with the idea that she is going to go through life on her own. On the subway on her way to work at a pancake diner, August meets the beautiful and charming Jane, and August instantly falls in love. There's one problem though: Jane doesn't look like a punk rocker.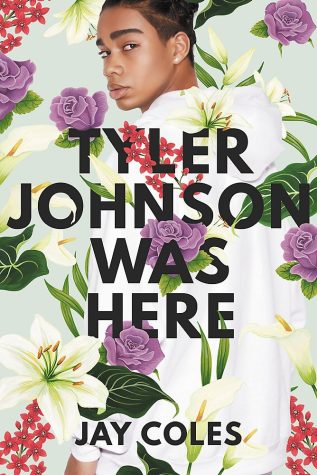 Tyler Johnson Was Here – Jay Coles
Realistic Fiction
Marvin Johnson tags along with his twin, Tyler Johnson, to keep an eye on him at a harmless and fun party, but when the party turns into a shooting followed by a police raid, Tyler goes missing. While Marvin searches for his missing brother, an online leaked video shows Tyler shot and killed by the police. As Marvin mourns over the horrific loss of his brother, he must learn what justice really means in America.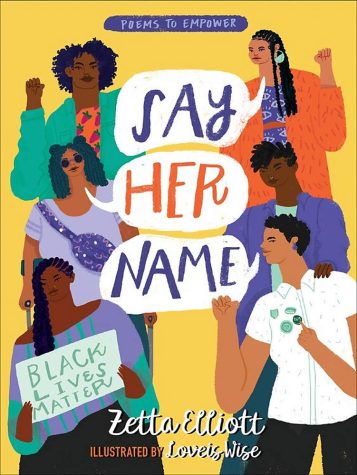 Say Her Name – Zetta Elliott
Poetry
A collection of 49 powerful and beautifully written poems, inspired by the #SayHerName campaign by the African American Policy Forum, pays tribute to victims of police brutality and to Black Lives Matter activists in order to celebrate Black history and activism and inspire young Black women and girls.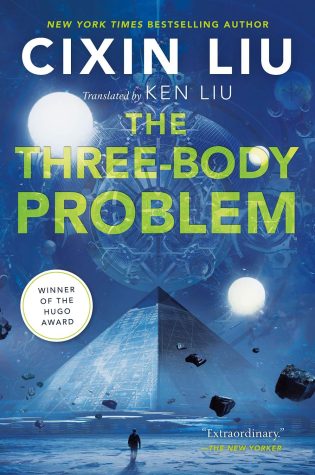 The Three-Body Problem – Cixin Liu
Science Fiction
During China's Cultural Revolution, a secret military project attempts to contact aliens, and in doing so, contacts an alien civilization on the verge of collapse. The civilization captures the signal and plans to invade Earth, while humans plan to either accept the superior beings and help them invade the corrupted Earth, or fight against the invasion.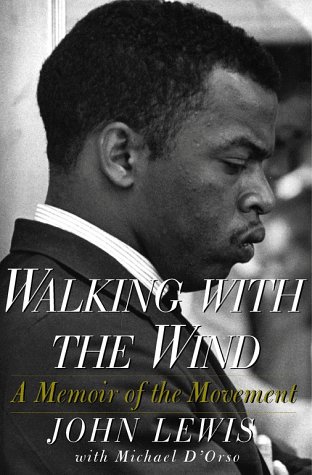 Walking With The Wind – John Lewis
Autobiography
John Lewis, a former United States Congressman, gives a firsthand account of his courage and heroism during the civil rights movement, where he was arrested more than forty times and beaten on several occasions. Lewis offers rare insights into the behind-the-scenes struggles and victories during the movement.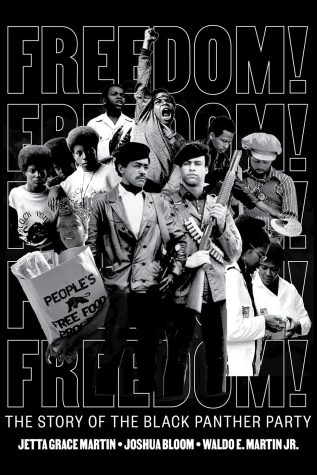 Freedom! – Jetta Martin & Joshua Bloom & Waldo Martin Jr.
Nonfiction
This is the story of the Black Panther Party, founded in 1966 by two college students during the civil rights movement, which launched a revolution in campaigning for Black nationalism, radicalism and stopping police brutality. Filled with incredible photographs throughout, "Freedom!" tells the story of how a group of people have the power to change the world.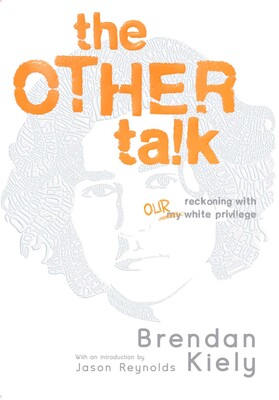 The Other Talk – Brendan Kiely
Nonfiction
Brandan Kiely highlights the importance of talking to white kids about race and racism. Most kids of color grow up talking about racism, whereas white kids are barely spoken to about race at all. "The Other Talk" brings to light the necessity of talking about racism and acknowledging white privilege–because avoiding the topic doesn't make the issue go away.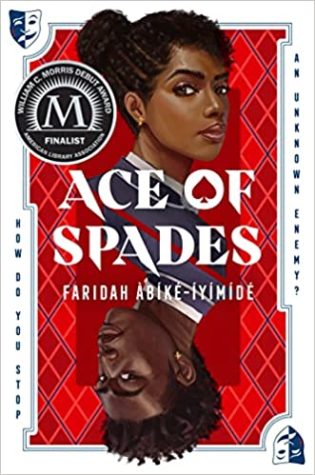 Aces Of Spades – Faridah Abike-Iyimide
YA Fiction, Thriller, Mystery
Devon and Chiamaka are elected as senior class perfects and potential valedictorians at Niveus Private Academy. Shortly after the election, an anonymous texter by the name of Aces reveals secrets about Devon and Chiamaka online that ultimately turn their lives upside down and jeopardize their futures.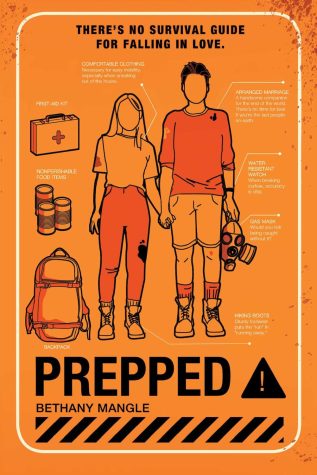 Prepped – Bethany Mangle
YA Fiction
Becca Aldaine, raised in a doomsday community that is always preparing for the worst, suffers a devastating accident that leads her to plan an escape from her town with Roy Kang. On this daring adventure, Becca will have to learn how to hope for the best instead of planning for the worst.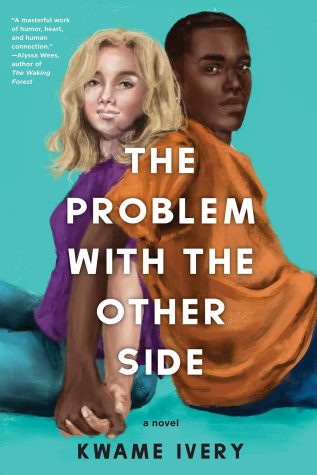 The Problem With The Other Side – Kwame Ivery
YA Fiction
Uly and Sallie, an interracial couple in highschool, must explore sibling loyalty and love when Uly's sister, the student presidential candidate Regina, convinces Uly to be her campaign manager against her opponent Leona who is racist– and Sallie's sister.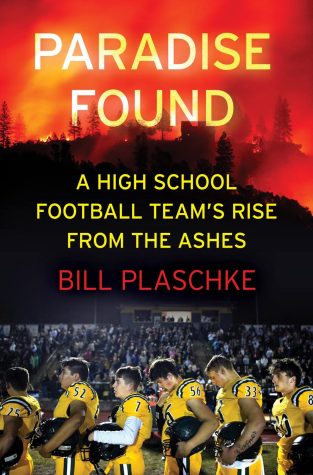 Paradise Found – Bill Plaschke
Nonfiction, Sports
After the devastating wildfire on November 8th, 2018 in Paradise, CA, which killed 86 people and caused thousands to evacuate, the Paradise High Football Team was left devastated, and their program was left on the brink of collapse. In this story of redemption, the football players, many of whom are homeless, rise from the ashes and play an unforgettable 2019 season and restore the spirit of Paradise.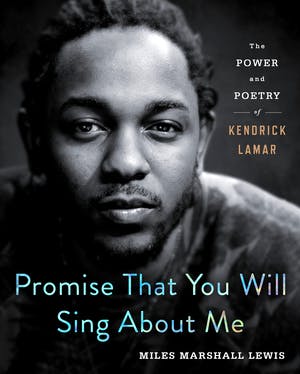 Promise That You Will Sing About Me – Miles Marshall Lewis
Biography, Music
Pop culture critic and music journalist, Miles Marshall Lewis, explores one of the most influential rappers of all time, Kendrick Lamar. With different insights on lyrics, quotes and graphic designs, Lewis provides an in-depth look on Lamar and how he revolutionized the music industry.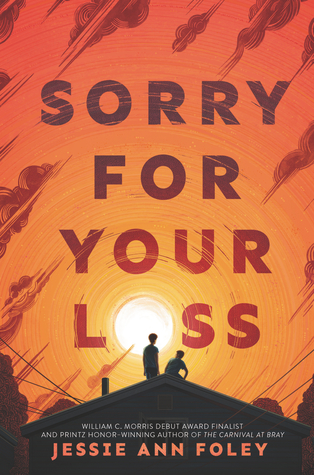 Sorry For Your Loss – Jessie Ann Foleyc
Young Adult Fiction
In this coming of age novel, Pup Flanagan, the youngest of eight children, deals with barely passing his classes and letting his crush walk all over him. After the unexpected loss of his brother Patrick, the family's golden child, Pup discovers his talent for photography, and an unexpected friend shows Pup a whole new world.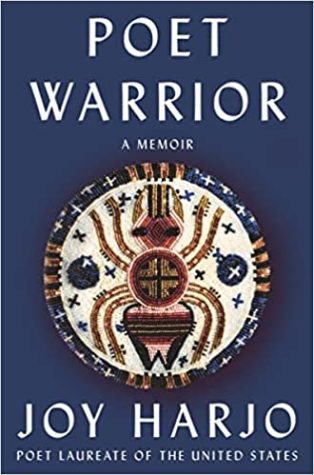 Poet Warrior – Joy Harjo
Memoir
Joy Harjo, a Native American poet, musician, playwright and author, tells the story of her ancestors and family, and reveals how she came to write powerful poetry of compassion and healing in order to demand justice.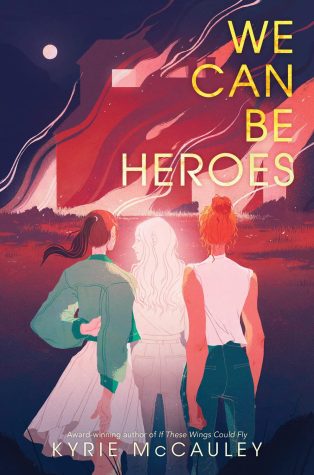 We Can Be Heroes – Kyrie McCauley
Young Adult Fiction
In the town of Bell, home of Bell Firearms, the teen heir of the business took his father's gun to school and murdered his ex-girlfriend, Cassandra Queen. Beck and Vivian, who never really liked each other but were both friends with Cassandra, find a common ground and memorialize Cassie by secretly painting murals of her around the town. The murals cast the attention of a podcaster covering the story, and sparks a debate that Bell Firearms can no longer ignore.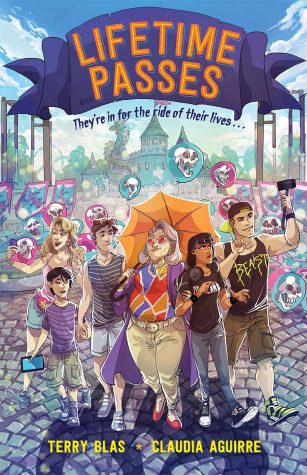 Lifetime Passes – Terry Blas Claudia Aguirre
Graphic Novel
When Jackie's parents are deported and her Tia Gina can no longer afford season passes to her favorite local amusement park, Jackie devises a plan after finding out if a member from someone's group dies at the amusement park, the group would be given free season passes. Jackie and her friends bring senior residents from Valley Care Living hoping that one of them will die during the visit in order to get lifetime passes.
Crossroads – Jonathan Franzen
Realistic Fiction, Family Saga
In this story with vivid interwoven perspectives from the Hildebrandt family, each member deals with their respective issues. The father, Russ, deals with a loveless marriage with his secret-filled wife, their eldest daughter, Clem, becomes involved with moral absolutism, Becky veers into counterculture, and Perry sells drugs to seventh graders. Each family member strives to do the right thing that the others threaten to complicate.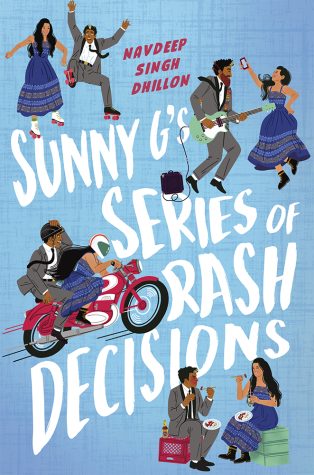 Sunny G's Series Of Rash Decisions – Navdeep Singh Dhillon
Young Adult
After Sunny G's brother dies and leaves behind his notebook, Sunny is determined to fill the notebook with a series of rash decisions, the biggest one being to stop wearing his turban and cut off his hair so he doesn't look like a Sikh anymore. Sunny G then meets Mindii Vang at prom, where they run off and make even more rash decisions together in a night full of romantic, stupid,and life-changing decisions.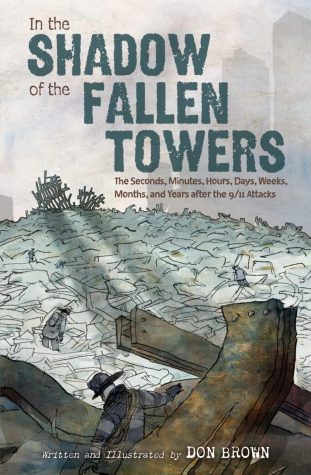 In The Shadow Of The Fallen Towers – Don Brown
Nonfiction Graphic Novel
In this gripping graphic novel documenting the aftermath of the devastating terrorist attacks on the World Trade Center in New York City on Sept. 11th, 2001, Brown brings attention to moving individual stories to help teens understand what happened on that tragic day.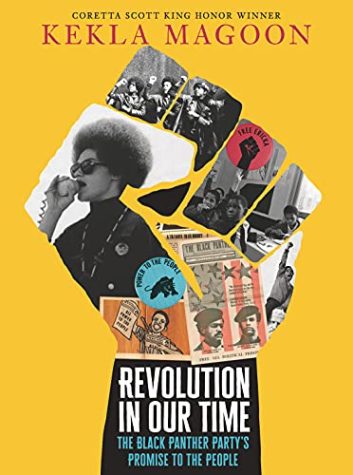 Revolution In Our Time – Kekla Magoon
Nonfiction
Kekla Magoon gives a historically accurate and meaningful account of the Black Panther Party during the Civil Rights movement, and their powerful impact in shaping the concept of self-defense, socialism and justice for the black community in the United States.
Leave a Comment
Donate to Wayland Student Press
Your donation will support the student journalists of Wayland High School. Your contribution will allow us to purchase equipment, cover our annual website hosting costs and sponsor admission and traveling costs for the annual JEA journalism convention.
About the Contributor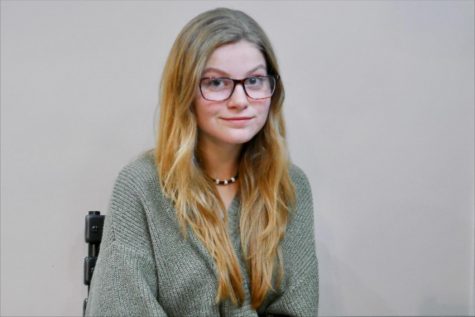 Bryn Leonard, Guest Writer
Bryn Leonard, class of 2023, is a guest writer for WSPN and writes for her column, "Bryn's Books." In her free time, she enjoys skiing, horseback riding...