May's Artist of the Month: Rachel Yan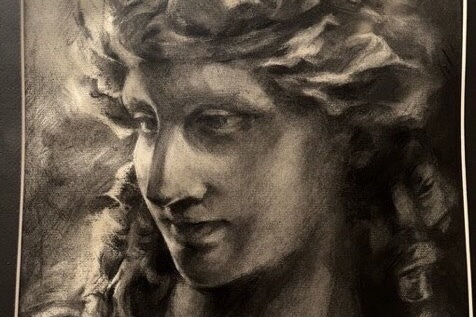 Junior Rachel Yan has been into art since she was young. She got into art due to her mother signing her up for classes in elementary school, which have only aided in the improvement of her artistic skills. Yan is currently taking Ms. Latimer's Honors Art 3 course and has been taking art all throughout her high school career.
How were you introduced to art?
"I was super young when my mom signed me up from a drawing class at the Chinese school I used to go to. I did that for maybe a year, and honestly I was a kid so it was kind of like a "why am I here kinda thing". Anyway, it slowly started to turn into a pretty cool class. I'm really glad I took it even if I wasn't thrilled at first."
Over the years, how have you progressed as an artist?
"Not much at all… kidding of course. I've definitely expanded in terms of media over the years as I've started taking art more seriously. Before I used to do a lot of sketching because it was easy, but now it's grown to oil painting, paper cutting and linoleum. The WHS art program has been really good for me to experiment using different things. It's fun."
How have the WHS art classes impacted you as an artist?
"As I mentioned, the larger variety of materials and mediums WHS have provided me with have given me opportunities to try stuff that I would not have been able to at home. My teacher is very nice as well and is a big help in class. I have some really good friends in that class so I'm always looking forward to it."
What is your favorite medium to use?
"Charcoal. I did my still life with charcoal and I really like that piece right now. It was more fun than I thought even though it was super messy; it's like oil painting but with charcoal if that makes sense. Oh, and there's less fumes. Overall, I don't really have a favorite medium. It's more of what's easy and what isn't, or what's here and what isn't."
What is your favorite art piece you've made and why?
"My still life because it's my most recent one that I finished. As time goes on I start disliking some pieces I originally liked. Usually my favorite is my most recent one, so it changes pretty often. I have a few sketches I do in my free time, but nothing really stands out. Anyway, the still life process is very fun. Oh, it also made me learn how to problem solve when some kid spilled water on it. They didn't even apologize! If that kid is reading, I want an apology."
Do you have any future plans for your art?
"Ah, I do have plans. I want to, and trying not to jinx myself here, get into a good school and take it professionally. Not like a fine arts, oil painting, museum kind of thing, but maybe something similar? Definitely nothing intense though. Maybe design or something? If it ends up being corporate that's fine, but if I end up freelance that's even better. But yeah, I'd really like to continue art after high school."
"The image above is Junior Rachel Yan's latest piece, a charcoal still life. "..the still life process is fun, it's a lot of experimentation and trial and error." she says. Rachel's piece is based on a bust statue in Ms. Latimer's art room, something that students often use as a reference."
Leave a Comment
Donate to Wayland Student Press
Your donation will support the student journalists of Wayland High School. Your contribution will allow us to purchase equipment, cover our annual website hosting costs and sponsor admission and traveling costs for the annual JEA journalism convention.
About the Contributor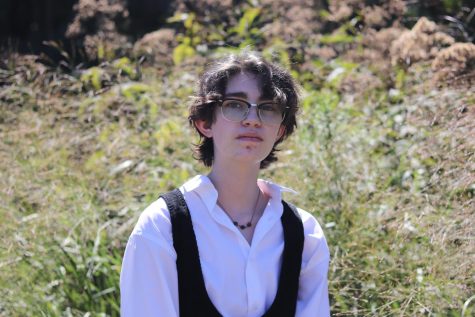 Kris Poole-Evans, Business Manager
Kris Poole-Evans, Class of 2023, is the business manager and a third year reporter for WSPN. Outside of school they enjoy listening to music and playing...