Meet the Student Council secretary candidates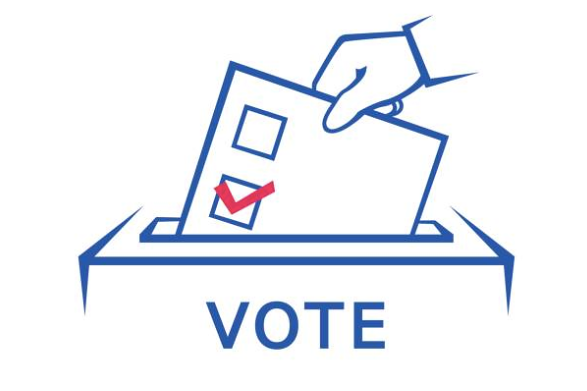 On Monday, May 22, Wayland High School students will vote for the 2023-2024 Student Council representatives. Students will vote for their choice of president, vice president, secretary and treasurer representatives.
There are three pairs of current junior students running for president and vice president: Michael Wightman with Abby Wrentmore, Zach Rainville with Giovanni Sebastianelli and Ford Catlin with Carlin Gruber.
As for the secretary and treasurer positions, there are two candidates running for secretary and three running for treasurer. Juniors Charmaine Guo and Jack Ali are running for secretary, and juniors Joey Burke, Hallie Lu and sophomore Andrew Welcher are running for treasurer.
Join WSPN's Tina Su and Sierra Dale as they ask the secretary candidates a few questions about their campaign.
Why are you running for Student Council secretary?
Guo: I am running for the position of Student Council secretary because I believe that I am a qualified candidate who will fairly represent the student body. My friends and I would wonder about the details of certain events, but previously being in the Class of 2024 executive board helped with learning information. I want to be secretary to help keep the student body [informed] and shine a light on event details, as well as [answer] any other questions they may have.
Ali: I am running for secretary because I have a unique set of skills that I think could benefit our school.
Why should students vote for you?
Guo: Students should vote for me because I am organized, so I will keep good records of notes and I will keep track of any and all information for events. I care about the student population and will continue to listen passionately to student and staff voices to keep up relationships.
Ali: Students should vote for me because I am an Advanced Placement (AP) Government and Politics and future Ap Literature and Composition student. This means I know a lot about the government and I am an experienced writer.
What makes you different from other candidates?
Guo: I am part of two minorities because I am a woman and Asian. Because of this, I know how it feels to not have my voice heard. I also participate in many clubs currently, and am the vice president of the robotics team and in the past, the sewing club and Model United Nations.
Ali: I am different from other candidates because I know about the inner workings and systems of the government. Also, I am not afraid to speak for any and all students.