On Friday, Oct. 6, the No Hate High School Tour will visit Wayland High School during an all-school assembly. The purpose of this assembly is to work on reducing bullying and cruel interactions among students.
"This educational program features BMX athletes who will talk to students about positive peer relationships, mental health awareness, kindness and inclusion," WHS principal Allyson Mizoguchi wrote in an email to students.
According to an email sent to faculty members by WHS Vice Principal Laura Cole, some teachers noticed an increase in unkind interactions among students within the last year.
"[We are hosting this assembly] in an effort to expand the ways we talk and learn about anti-bullying and inclusion," Mizoguchi wrote.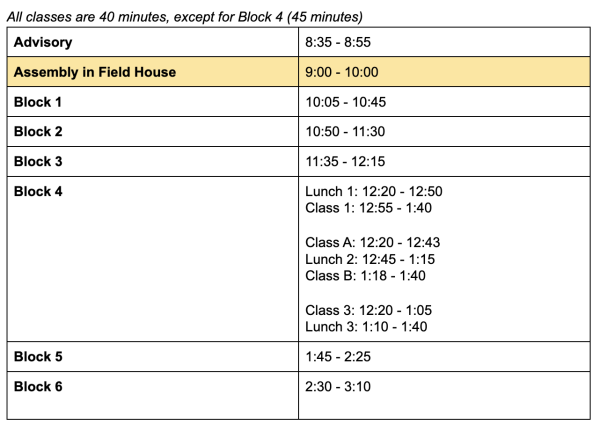 Due to the assembly, schedules have been adjusted. On Friday, which is a F day, students will follow a special bell schedule. This means that students will report to their advisory at the beginning of the day before the assembly, and all classes will be shortened.
"We are working on creative ways to start school-wide conversations and messaging around anti-bullying and inclusion," Cole wrote.