BATHE to host Rachel's Challenge to jump start new school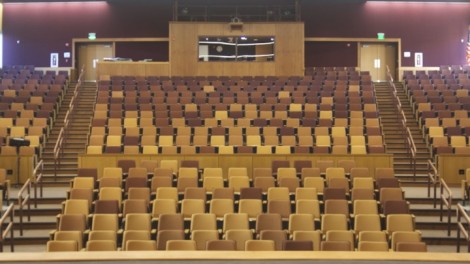 On Thursday, January 5th, there will be a special, school-wide assembly, that will commence an event called Rachel's Challenge. The BATHE (Being A Teenager is Hard Enough) group will facilitate the event and it will consist of two assemblies, a training session and an evening presentation.
The first presentation will be for freshmen and sophomores and the second for juniors and seniors. Both will last about an hour.
After the assemblies, a group of 100 select students, as well as a dozen faculty members, will go through a training session led by a member of the Rachel's Challenge staff. This training session will teach students and teachers how to maintain the positive impact of Rachel's Challenge.
"Even though it's significant that we're moving into a new facility, it's important that we think about the cultural elements that we want to continue. It's continuing kindness and compassion," said Tutwiler.
There will be a presentation for parents and community members in the new WHS Theater at 7:00PM to share with them the message their children heard during the day.
Rachel's Challenge is a program in honor of Rachel Scott, the first victim in the Columbine High School shootings of 1999. Rachel's Challenge aims to motivate students to start a chain reaction of kindness and compassion.
"It's a powerful program, and it teaches a lot," said Tutwiler.
What is BATHE?
BATHE (Being A Teenager Is Hard Enough) is an organization founded by seniors Tyler Mordas, Michela Luchetti, Tori Hill and Matthew Gutschenritter. Led by advisers Lisa Nowak, Deborah Buchman and Jennifer Mast, BATHE's mission is: "To improve social awareness as well as improve the social climate at WHS. Through events, activities, and education, BATHE will help make the high school a more supportive and accepting community for students. BATHE believes that issues like stress and bullying can be best addressed and solved by fellow students, not adults."
Founded last year, the group created a class this year, which meets once in every eight-day cycle to discuss ways to achieve its goals. The class is composed of roughly forty students from all grades.
"[They are] a group of really conscious students who want to see improvement in the climate in and among students," said Patrick Tutwiler.
BATHE began last year when Hill and Luchetti approached Nowak with a vision of what they wanted for the group.
"It just sounded like an amazing opportunity," said Nowak. "It's something that had been missing from my experience since I got here."
In March of last year, Nowak and Mast accompanied members of BATHE on a field trip to the Massachusetts Aggression Reduction Center (MARC) headquarters at Bridgewater State University to learn about the impact of technology on teenagers and bullying.
"I joined to make a difference in our school and to try to eliminate bullying," said junior Catherine Barber.
Even students who aren't active participants in the group support the cause.
"I do support the message that they are sending. I think what they are doing is extremely helpful," said junior Madi Brown.
Since being founded, BATHE has organized a number of events. They met with the entire faculty to discuss staff-student relationships, led bullying workshops with freshmen, planned and organized an anti-bullying day and have prepared for Rachel's Challenge.