NEC students discuss Zander's release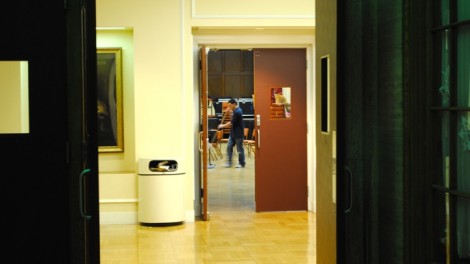 Wayland students and other Youth Philharmonic Orchestra students who worked with renowned New England Conservatory conductor Benjamin Zander are dismayed and reflective after receiving information that Zander was released by NEC for hiring a videographer who had, 20 years earlier, been labeled a level two sex offender.
The convicted sex offender, videographer Peter Benjamin, was also fired.
Benjamin was hired over ten years ago by Zander, who admitted to having full knowledge of past allegations against Benjamin. Zander was released from his role with NEC on Thursday, after working there for over forty years.
In 1967, Zander joined NEC, where he held interpretation classes, conducted the YPO and regularly conducted other NEC orchestras. Zander also acted as the speaker for cooperation conferences.
According to a letter Zander sent to YPO members and published by the Boston Globe, Zander feels that NEC reacted inappropriately to this incident.
Students were quick to respond.  "Every time [Zander] came into the building, the room was filled with energy. When I came to NEC, knowing that Mr. Zander was here, it just made me even more excited about being here," said YPO violinist Francesca Bass.
"
"Regardless of how much we like Zander, how much we want him back, he's not coming back."
–Alex Orlov"
According to many YPO members, Zander's energy and animation will be hard to replace.
"[YPO] will have to manage, but it won't have that source of power that Zander brought to NEC. The kids will be impacted in a negative way because of that loss," said Becky Kalish, YPO violist.
On January 20th, the YPO will be performing in concert. This gives orchestra members little time to adjust to their new conductor.
"Whenever you switch conductors, it gets a little hectic. But with the level of kids that we have here, we're used to playing in pretty much all circumstances," said Wayland senior and YPO bassoonist Alex Orlov.
The initial shock of losing their conductor led to a difficult transition for some YPO members, many of whom even discussed protesting Zander's release. Opinions among YPO members regarding the decision to rally were split.
"It seems like sort of a moot point to stage a protest because the school's hands are tied on something this serious. Regardless of how much we like Zander, how much we want him back, he's not coming back," said Orlov, "Everyone agrees that we didn't think Zander would be guilty of doing anything intentionally, and that we all are behind Zander."
Other members have also discussed taking a less drastic approach than protesting.
"We're going to write letters to him," said Kalish. "I think what people really want is to talk to him because we didn't even have a chance to say goodbye."
"Without Mr. Zander, NEC will be a very different place," said Bass. "A lot of people will miss him for the rest of their lives."
Over the course of his career, Zander has been the conductor for numerous orchestras around the world, including the London, Israel and Boston Philharmonic Orchestras. Zander also helped write Art of the Possibility along with his wife, Rosamund Stone Zander.