Students accepted into Senior Districts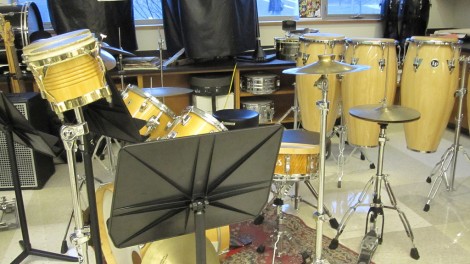 The results for the Senior Districts auditions were released on Nov. 25, and 16 of the WHS students who tried out were accepted. Four of those students play in the band, 11 play in the orchestra, and one student sings in the WHS choral group. From the entire Eastern District, 980 students auditioned and 433 students were accepted.
Band musicians accepted into Senior Districts were seniors Kenny Kistner, Robin Schectman and Karen Zhang for baritone saxophone, clarinet and alto saxophone, respectively. Junior Robert Yuan was also accepted for alto saxophone.
From orchestra, senior Jesse Hoopes, sophomores Ani Nagesha and Anthony Schleppi and freshman Chris Laven were accepted for string bass. Juniors Katherine Wang and Max Wong and sophomores Linda Zhang and Nick Memoli were accepted for cello. Juniors Andrew Chen and Andrea Vogt were accepted for violin. Senior Maddie Memoli was the only WHS student accepted for viola.
Senior Theo Hieronymus was the only singer accepted. He auditioned as a tenor.
Laven was not only the only WHS freshman who was accepted, but he also got first chair for bass and an all-state recommendation. Laven cited constant practice as an important factor in his preparedness.
"I practiced for around an hour each day, and I have weekly lessons, so when the audition came around, I felt very prepared," Laven said.
The auditions took place on Nov. 23 at Milton High School. The auditions were blind, which means that the judge couldn't communicate or see the musicians who were auditioning. The judge was only told the musician's audition number and not his or her name.
Judges tested the musicians with sight reading, scales and a solo piece. They scored each student's melodic accuracy, rhythmic accuracy, intonation, tempo and technique. Each instrument had a different song assigned for the solo that the musician had to play. Every vocalist sang the same song, regardless of voice group.
"The grading is a bit tougher, but it is still graded fairly," sophomore Stephanie Hsu, who also tried out, said. "Even though I wasn't accepted, it was a good experience. I would recommend other students to try out."
The accepted students will perform in the 2014 Eastern District Senior Festival run by the Massachusetts Music Educators Association on Jan. 10 and 11 at Boston Latin School.