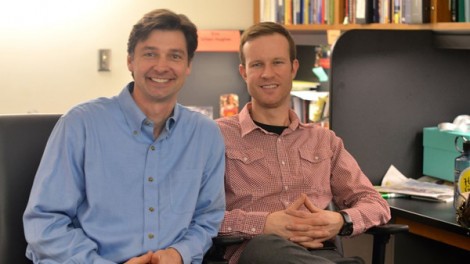 Two weeks ago, confetti flew, parties roared and the ball dropped to celebrate the new year. For Jim Page, 2014 marked his eleventh year teaching at WHS. After 16 days into the new year, it will be his last.
Page has decided to resign from his position as a business teacher to pursue an opportunity in corporate training. His last day of teaching will be Jan. 16.
"I always say that when the day comes, and you can see your passion, perhaps, waning for something, then you know it's time to change and find something else," Page said. "We're all here once, so you've got to find in life something that makes you extraordinarily happy, and teaching has done that for me for the last decade."
According to Page, the news was a surprise to his colleagues and students. Although the timing isn't ideal, as he must leave in the middle of the school year, he believes that career opportunities do not wait for summer vacation.
"You start realizing what you're looking for and what makes you happy, and for me, all the stars aligned," Page said. "It was the right opportunity at the right time, and I decided to go for it."
While reflecting on his experience here at the high school, Page noticed that the business classes have now been oversubscribed for the past several years, compared to when he started teaching here with five small classes.
"In terms of working with the students here, I've never worked with such a motivated group of individuals," Page said. "If they're not passionate when they walk in day one, they're clearly excited about business when they walk out on day 180."
Despite the fact that Page will now be working with adults, he still plans on using his teaching skill and all of the lessons he's picked up over the years at WHS. Page believes that he has become more patient and has learned to expand his point of view from working with diverse groups of students.
Some of Page's favorite moments of his career have been receiving phone calls and emails from his graduate students telling him that they were applying the things he had taught them at school in the real world.
"I just want them to take something that I've taught them to make a positive difference in the business world today or in the future," Page said.
Although he's leaving, Page doesn't plan on losing contact with the connections he has made with his fellow colleagues.
"I think one of the nice things about Wayland High School is the incredibly close-knit community of teachers," Page said. "I know I've forged lifelong friendships with teachers at this high school, and I don't see those ever disappearing."
Many of his colleagues appreciate all of the contributions Page has made to the school.
"I would describe Mr. Page as one of the most caring and talented people that I know," Frederik Lehmann, another business teacher at WHS, said. "[He's] extremely smart, extremely creative, and he's been a great mentor and a great friend."
Lehmann was interviewed and hired by Page when he first started working at the school, and they have been working together in the business program for nine years.
"He has definitely helped me become a better teacher with ideas for how to teach different lessons, and as far as a partner to plan things with, he just has great intuition and great knowledge of the subject matter too, so that has been helpful," Lehmann said.
Page taught multiple business classes, including School Store Operations, Entrepreneurship & Business Management (EBM) and Investing & the Creative Economy (ICE).
"He plays a big part in the business program, so it'll probably take time for everyone to adjust," sophomore Brianna Fu, one of Page's students, said.
Lehmann is confident that the business department will carry on and grow.
"I think [Page leaving] will just give us a renewed sense of purpose and enthusiasm for continuing to try to grow the program and to be true to the vision that Jim always had when he was here to make it the best business program in the state," Lehmann said.
Lehmann will take over Page's ICE class, and wellness teacher and administrator Dana Sharry will be taking over all of Page's EBM classes. Lehmann will also lead the School Store Operations class with the help of Sharry.
"When the alarm clock went off, I knew that when I walked into that classroom for 55 minutes every day with that one class, I had a chance to help them see that they can change the DNA. They can make a difference in the business world," Page said.