WHSTE announces "Beauty and the Beast" will be spring musical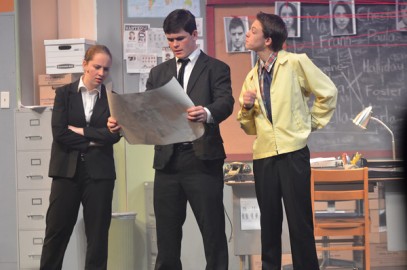 The Wayland High School Theater Ensemble has announced that "Beauty and the Beast" will be this year's spring musical. Auditions started this past Monday, and the show will open at the end of April. Many people played a role in deciding which musical would be performed.
"In this case, we had Mrs. Memoli, Mrs. Caroll and my production stage manager, Renee Poirier choose the musical, and we also talked to students," WHSTE director Richard Weingartner said.
Many WHSTE members feel that the story's familiarity will make it a popular production.
"Last year, not a lot of people actually knew "The Who's Tommy." More people know this musical, so I feel a lot of people are going to come, and a lot more ages are going to enjoy it," sophomore WHSTE member Cat Oliver said.
"When you pick a musical, you have to be inspired, and I was inspired by what my actors have done and the kind of work that we do, and I thought that it would be helpful for them to do a piece that would attract a larger audience," Weingartner said. "A lot of people have grown up with 'Beauty and the Beast.' We're trying to do a story that will appeal to everybody."