Students to participate in PARCC pilot test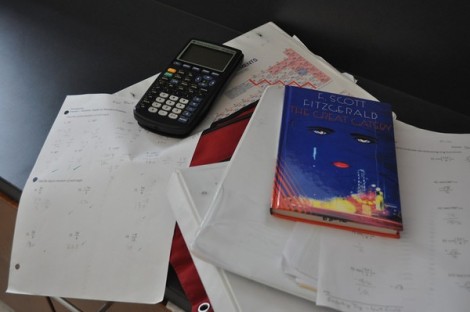 Three freshman and four junior English classes selected randomly will take participate in a pilot version of the Partnership for Assessment of Readiness for College and Careers (PARCC) test for English on April 7, 8 and 10. These trial runs are intended to help the Massachusetts Department of Elementary and Secondary Education (DESE) decide whether or not to adopt the Common Core standards and replace MCAS, a state-wide test previously used, with PARCC.
Students will have to miss class while taking the PARCC and make up in-class work on their own time. The test on the first day is 80 minutes long, 85 minutes long on the second day and 50 minutes long on the third day. Students who need extra time will be given an additional 40 minutes on each of the first two days and 25 minutes on the last day.
"I don't really mind missing class. If it's for an easier test, that will be better than the MCAS. I don't mind missing class to help pilot the test," freshman Liz Morgan-DeLossa said.
PARCC is a computer-based test. It also has a greater emphasis on non-fiction texts. The school committee will be able to give feedback to the state after students take the pilot exam.
It is possible that once PARCC is fully implemented, there will be a PARCC test that students have to pass to graduate, similar to how students have to pass the 10th grade English Language Arts MCAS to graduate. It is also possible that students will have to take the MCAS for graduation, in addition to PARCC.
Another difference between PARCC and MCAS is the number of times students are tested each year, the subjects they are tested in and the grade levels that are tested.
"If PARCC gets implemented, every grade, almost every year, maybe including senior year, would have these tests in math and English. Not once a year, but two to four times a year," English department head Brian Keaney said. "You're talking about a lot of class time that would end up, in my view, just lost to these tests."
According to the DESE, 15% of students in Massachusetts are taking the pilot PARCC this year.
"The state department of education is definitely going in the direction of moving from MCAS to PARCC. The question I don't know how they're going to work out has to do with the current MCAS exams which are called high-stake exams – the ones you have to take in order to get a high school diploma. Which exams are to be required for graduation is where the impact on the high school really becomes a very important question," Superintendent Paul Stein said.