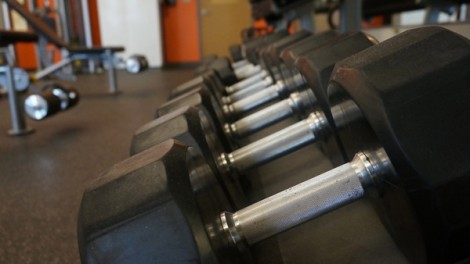 The Wayland boys' wrestling team finished first in the DCL and put up multiple wrestlers at the state tournament this past season. Although the competition season is over, many of the wrestlers don't think it's time to rest.
"Practicing as much as you can makes it that much better because the more you do something, the more it becomes natural," junior and captain Cole Elias said. "It just becomes second nature to you, so when you're in a match you don't even have to think. You just do it. It's almost like an instinct."
Elias spends his off-season lifting, and in the spring and fall, he attends the Metrowest United Wrestling Club. This summer, he will also be going to the J. Robinson Wrestling Camp in Oregon for two weeks.
Junior Javier Lopez, a wrestler on the team, also trains in the off-season. He decided to stop playing baseball this spring and instead attend the Metrowest United Wrestling Club every week. He also lifts and runs drills in the gym with Elias when he needs to work on technique.
"The club really helps you with technique like working on things you want to know that you can't exactly learn in the room during the season," Lopez said.
Lopez has observed that unprepared wrestlers come in too tired the first week of the next year, and they can begin to slack.
"The first week is tough, but getting back into the drift of wrestling would be much easier if people worked harder in the off-season, and it could make a huge difference," Lopez said.
Elias sees off-season training as especially important in a demanding sport like wrestling.
"You need to practice some moves or do something where you're going through the motions of it or else you'll become stale, and by the time the next season rolls around, you're going to forget a lot of the basic stuff," Elias said.
Head coach Sean Chase agrees on the rigor of wrestling.
"Without question, wrestling is the most difficult, physically challenging sport that you can be a part of," Chase said. "One of the things that draws people to wrestling but also scares them away is that when you are wrestling on the mat, it is just you on the mat, and there's nowhere to hide."
Last season, Chase won the Sectional Coach of the Year award.
"He worked with everyone in the room, whether it was individually or as a group, and he did a very good job making sure people got to do what they needed to do to improve," Lopez said.
Knowing that Chase came from a wrestling family and graduated from WHS as a wrestler, Elias feels a special connection with him.
"It's great to have a coach who really knows what you're going through," Elias said. "Someone who made the sacrifices and put the time in, so you can really connect with him in a way that you wouldn't be able to with another coach."
With Chase leading the team, the boys are ready to work hard to succeed in next year's season. They're aiming to win the DCL, Sectionals and States.
"The more work you put in, the better wrestler you become," Chase said. "The more work you put in, the greater the rewards are, and in no other sport is that more evident or clear than in wrestling."