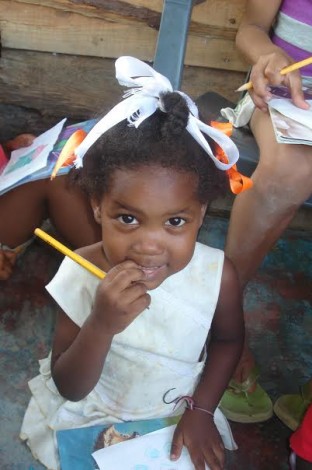 When students at WHS think about what clubs the school has to offer, clubs such as Math Team and Model UN may come to mind. One club that may be less well-known, but is just as active as other clubs, is Kids to Kids.
Kids to Kids is a club that focuses on helping less fortunate children in third world countries that live without things we may take for granted in the United States.
"Many children in developing countries around the world foster educational, athletic, artistic and environmental aspirations, but are held back by a lack of money and support," junior Charlie Nuss, Kids to Kids co-president, said. "Kids to Kids helps give these children the opportunity to reach their goals by sponsoring projects that are managed by Peace Corps volunteers."
Nuss has been involved in the Kids to Kids organization since it began nine years ago.
"I wanted a place where I could help others in our global community and Kids to Kids seemed like the most natural way to do so," said Nuss.
The club meets at 7:10 a.m. on either Tuesdays or Thursdays in David Schmirer's room. The club was started nine years ago by the older sisters of current co-presidents Nuss and sophomore Finn Haney.
During regular meetings, members discuss and vote on projects to sponsor, plan fundraisers and check in on on-going projects that the club already supports. There are no requirements to join the club.
"Anyone who is interested in helping others out and having a good time doing it [can join]," Nuss said.
After each project is completed, Peace Corps volunteers send the club pictures of the children in the local community helping out with the project and enjoying its success.
"My favorite part about Kids to Kids is looking at these pictures of the kids we've helped," said Nuss.
Currently, the club is planning its spring fundraiser that will take place some time in late May or early June.