Students discuss experiences as camp counselors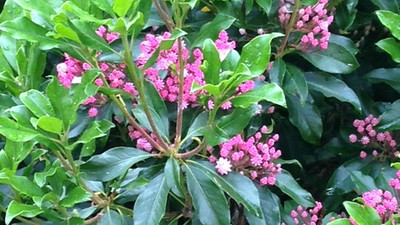 Many Wayland High School students have a summer job; however, not all of their jobs involve taking care of 10 or more younger kids. Students who work as counselors or counselors-in-training (CITs) in some of the area's many summer camps have this responsibility.
Many of these counselors or CITs were previously ordinary campers at the camps they now serve.
"I was a camper for four years. In those four years, I realized that I really loved working with the people and the atmosphere that the camp brings," sophomore Stephanie Hsu said.
This summer will be Hsu's first as a CIT at the New England Chinese Youth Summer Camp. This summer will also be freshman Christina Houde's third summer as a CIT at Pegasus Summer Program.
Gaining experience working as a CIT for a few years is usually required before being promoted to a higher position. Hsu plans to be a counselor by the summer of 2016, and Houde hopes to become a LIT (leader-in-training) next year.
"[The best part of being a CIT is] the kids that you meet," Houde said.
Now that Hsu and Houde are older, they admit another reason they wanted to work at a camp was because they wanted to be around kids.
"You build great relationships with the kids in your group as well as other staff that you work with every day," Hsu said.
Another student, freshman Katie Stordy, is going beyond being a counselor or CIT. She is starting and running a camp with her sister, eighth-grader Maggie Stordy.
"[My camp] is called Princess Camp. It's for little girls ages five to 10, and they can learn about princesses and saints and compare them while doing fun activities," Katie said. "My sister and I just made it up and then brought it to our church. We ran it in Texas [where Katie and Maggie previously lived], and it was a really big success, so now we're running it here."
The camp will be offered for one week at St. Margaret's Parish in Burlington and for one week at St. Zepherin's Church in Wayland.
Katie and Maggie will have many responsibilities as co-directors of the camp. Even though there will be two adults in the room to supervise and to help set up, they will be the ones who are in charge of the activities and logistics, with the help of other teenagers.
"[The challenges of running a camp are] just making sure everything goes smoothly. We have all the plans, but if something goes wrong, you can't just go to somebody and ask them what to do. You kind of have to think about it yourself," Katie said.
Despite the challenges, most students believe that being a CIT or a counselor is a worthwhile experience.
"I think that the rewards of being a CIT are huge," Hsu said. "You have the opportunity to experience a different work atmosphere than the one you're used to."