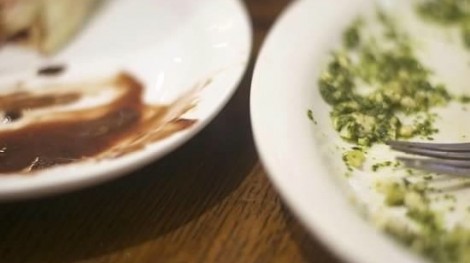 [/caption]
Wayland High School seniors' newest tradition will start this Saturday, Nov. 8, with the first ever Senior Progressive Dinner. Each course of the meal is eaten at a different location, and three of the senior families will be hosting different courses.
Class adviser Lee Krasnoo heard of this idea when working at Marblehead High School. He decided to bring it to Wayland in the hope that it will help bring the senior class closer together.
"It's a way of celebrating the end of the first quarter for them and a nice way for the class to come together in the fall, not having to wait until March for the whole group to kind of come together during the senior show," Krasnoo said.
The Senior Progressive Dinner is going to be a potluck, with a third of the grade bringing appetizers, a third bringing main course dishes and a third bringing desserts. Each course's contributors are split up according to the alphabetical order of their last names and will deliver their dishes to each house Saturday afternoon.
The dinner travels through Wayland, starting near the high school with appetizers at Jason Scheidemantel's house. Then the seniors will travel to Taylor Frieling's house for the main course and end with desserts at Ben Verdi's house.
At each house, there will be teacher and parent chaperones with a police presence. The Wayland Police will also be stationed along the routes between the houses for the safety of the students.
"We've had a lot of good feedback from parents helping, and I think that there has been an amount of organization gone into it that have been really helpful," Krasnoo said. "And the administration has been extremely supportive."
The dinner will take place from about 6 to 9:30 p.m., and all seniors are encouraged to come.
"We're hoping to get as many seniors there as possible," Krasnoo said.