Boys' soccer faces Norwell in state semi-finals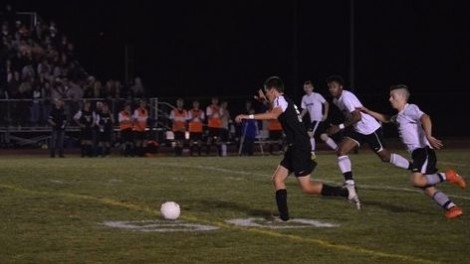 The boys' soccer team will play Norwell in the Division 3 state semi-finals today at 7 p.m. at Brockton High School.
Last Sunday, the team beat North Reading 3-1, making them the Division 3 North champions.
According to player junior Daniel Keating, the team hopes to score first against Norwell.
"In each of our playoff games we've gone down a goal and then have had to come back. Norwell is very defensive minded, so we need to get up on them early and keep attacking," Keating said.
Keating is excited for the game and is grateful for the support of Wayland High School.
"I love playing under the lights with all the fans watching us," Keating said. "It's the best feeling to know the whole school has our back."
Make sure to check out WSPN's sports Twitter account, @WarriorScores for live tweeting during the game.