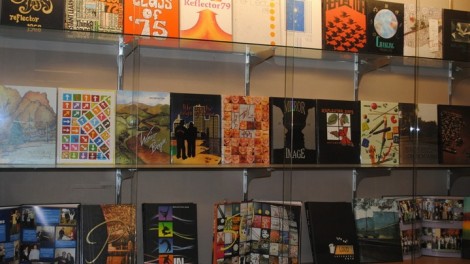 At the end of every year, many students head home holding a big, hardcover Wayland High School Reflector. High schoolers skim through the pages, looking at prom photos, baby pictures and senior blurbs. However, what most students don't understand is how much hard work goes on behind the scenes. Senior Sana Gilani is the editor-in-chief of the yearbook, and is responsible for the finished project.
Gilani first got involved with yearbook because as a senior, she wanted a chance to give back to her school. She decided to be editor-in-chief because she assumed the position would be easy, but she underestimated the work that went on behind the scenes.
"There is so much organization and responsibility that comes with a position like this," Gilani said.
As editor-in-chief, Gilani is responsible for the finished product. She finds there is a lot of pressure in having such a great responsibility, but also believes the finished product will be very rewarding.
"It's hard knowing that it'll be my fault if there are mistakes, and I know I can't make a yearbook that is completely error free," Gilani said. "But I also know that if I try my very hardest I won't regret the yearbook I end up with."
Her other responsibilities include running club meets and delegating tasks to other section editors. At the start of every deadline, Gilani gathers and meets with the editors and the yearbook advisor, chemistry teacher Corey Lowen. The meetings are usually spent discussing what needs to be done before the particular deadline, and most of the work by the editors are done outside the meetings.
Other challenges that Gilani faces as editor-in-chief includes her desire to please everyone.
"It's everyone's yearbook, but it's just not possible to make everyone happy and I struggle to accept that, but that doesn't stop me from trying my best," Gilani said.
While the working on the yearbook is challenging, Gilani has learned lot from her position. She finds that her job has allowed to connect with people in her grade that she hadn't known before. She learned how to manage her time well and set deadlines. She also learned that being a leader includes speaking up and communicating with her peers and fellow editors about what needs to be done.
Most importantly, Gilani has learned to rely on her editors and ask them for help. She emphasizes how much work they have put in and how they all work together to create the finished project.
"I want everyone to know that although I organized the yearbook and hold all the responsibility to make it, I couldn't have done any of this without the help of all my wonderful editors."