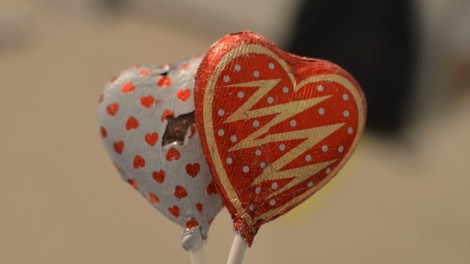 Kay Bassen – History: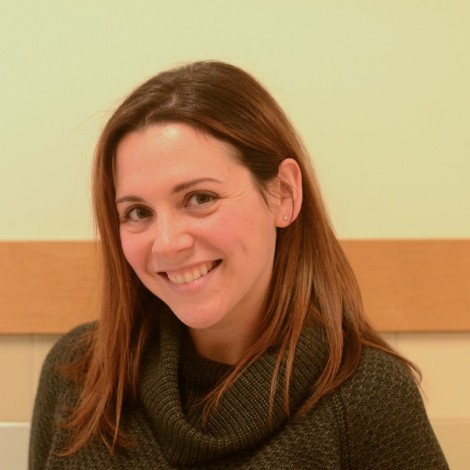 I was a sophomore in high school, and I had a really big crush on this boy. By the way, he is now married to one of my best friends from elementary school, which I got over, it's fine. I thought that he was going to call me on Valentine's Day, so I got all excited. He had seen me walking around with roses, and he said "I'll give you a call later, no big deal." And I acted like "whatever, I don't care," because I was trying to be cool, except I totally cared.
Friday night rolls around, and my mom asks what are my plans. I said "I think he is going to call me." She was excited, but I'm trying to play it cool. Time passes, I think you can see where this story is going, that he NEVER CALLS ME! Never calls me. And I was thinking "Oh my God, I totally misread the situation." I plunged into a depth of despair that you can only be in when you are 15 or 16 years old. I was just beside myself.
The peak of the embarrassing moment was the fact that on Valentine's day, when I was 16 years old, on that Friday night, I was just laying in bed with my mother whilst we watched Top Gun. I'm lying in this bed thinking this is my life, waiting for this phone call. Even my mother was like "oh you poor thing," hair stroke hair stroke. It was bad.
He did call the next day, and I was like "Oh whatever I wasn't crying, rocking back and forth in my shower, it's cool, don't worry," and we wound up dating. Before that, I remember vividly feeling this is where I'm at right now. Watching Top Gun. With my mother. On Valentine's Day. Now, that sounds awesome by the way.
Later on in our relationship, I told him the story, and he said "Yeah you're kind of a nut." I was so worked up, and I was such a wreck, but that made us dating so much better because I was so excited about actually dating this boy who liked me.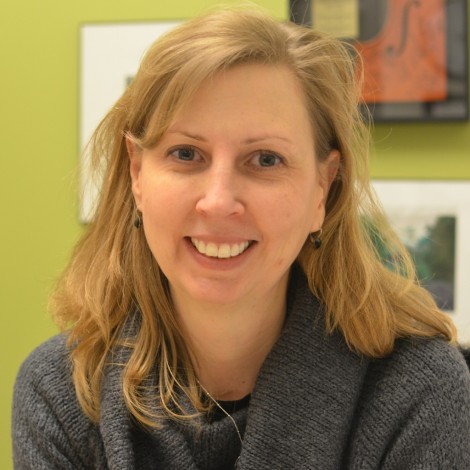 Susan Memoli – Fine Arts:
When I was in high school, one of my best friends and I liked the same guy, and we all were in the same German class. Since we both liked the same guy, I decided it would be the noble thing to do to tell him she liked him, so I did. They became the class couple, they were featured in the yearbook as seniors, they went on to get engaged and get married, and they've now been married for about 20 years and have three kids. Happy Valentines Day; be a matchmaker; it can work for you too!
Kenneth Rideout – Physics: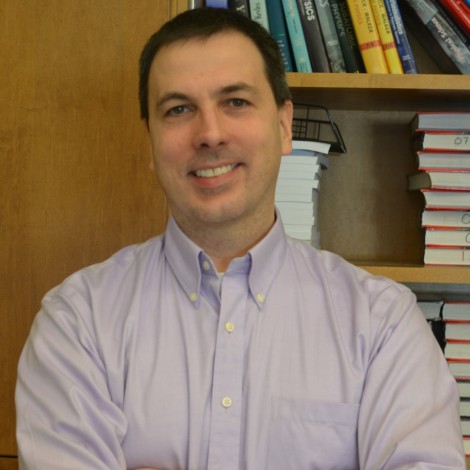 We went to eat at this fancy restaurant; this was when I was living in Atlanta in my parents basement. I didn't really have a job, I was importing wine, and I was failing at it. I had a goatee and long hair. It turns out she doesn't like guys with a goatee or long hair, and she generally likes her men to be employed, so I had a lot of things going against me, but I did get her to agree to go on a date with me.
So, we're out at dinner, and the only thing I have going for me is knowing a lot about wine, so I'm reading the menu and waxing poetic about wine, trying to impress her with the only card I can play. It's a two story restaurant, and the top has balcony seating that overlooks a bar, and we're sitting right there on the edge of the balcony. We ordered two glasses of wine, and I'm talking to her about it, about why all these rituals exist. While I was talking about wine I started thinking in French a little bit, so I'm talking with my hands a lot.
At one point, I made a dramatic gesture and actually hit the big glass of wine. I hit it from the bottom, and it went sailing out over the railing. This whole time I've been thinking "wow I really like this girl, I really want to impress her, what could I do to be cool," and this moment arrives, it's like this crisis point in your life. What happened was like a scene in "The Matrix," when time is slowed down. I could see her eyes go wide, and I swear I could hear the glass as it's twirling before it falls. I have time to think and realize this is a big judgement point. Before time speeds up again, somehow, although I'm not a very coordinated person, my right hand, the same hand that knocks it over, leaps out, snatches the glass before it falls and brings it back to the table.
We're all flustered and like "What just happened" and I'm wondering "Am I cool now? Is this cool?" and we look and the glass is completely empty. The red wine had fallen out of the glass even though I had caught the glass and brought it back to the table. Then both our eyes went wide, and I was like "she's just going to judge me by what I say now." I moved away from the edge of the balcony asked "Can you look over the edge of the balcony and tell me if the red wine hit anybody or not?"

She looks over and goes "there's a lady in a white dress, an empty seat with a red puddle on it, and another lady in a white dress," so it had fallen in an empty seat. I called over the waitress, and I said "Excuse me, I'm really sorry but I spilled my wine ,so can we make sure get on anybody down there, and also, I didn't even get a sip, so can I have a free refill?" So my date looks and me and was like "Okay, cares a little bit about other people and also kind of a cheapskate. I respect that." I did get a second date out of that.
Christopher Taylor – Chemistry: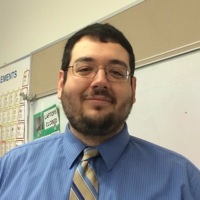 I can recall going out to dinner at a really nice restaurant with a big group of single friends one Valentine's Day in high school. I specifically remember the waiter got into an argument with a friend of mine who wanted to order a side of lasagna but not the complete lasagna entree. I felt really awkward because of how highly offended the waiter seemed by this.
Unfortunately, I really cannot think of a more awkward Valentine's Day story. Historically my Valentine's Days have either been wonderful and un-awkward or really quite boring. I should consider myself lucky that the lasagna incident was as awkward as it ever got.