Opinion: It's time to pay college athletes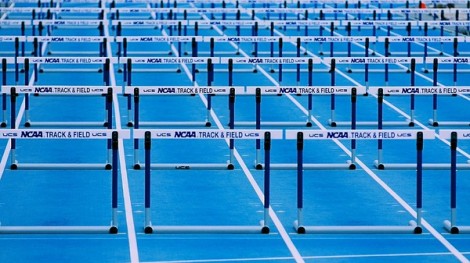 College athletics are undoubtedly one of the most popular forms of entertainment in the United States. The publicity of the bowl games and March Madness, for example, rival that of major professional sports leagues. The student athletes that play college sports, in addition to trying to manage their academics, are expected to act and work like their counterparts who play in professional leagues, only with one catch — they don't get paid. All of the millions in profit made from their hard work and talent goes to their schools, their coaches, the NCAA and TV stations. It's time to change that. It's time to pay these college athletes what they deserve.
Shouldn't we reward hard work and sacrifice? Well, it appears to me that the NCAA has other ideas. The NCAA, CBS Sports, Turner Broadcasting and many schools across the country make millions of dollars annually off of these hard working kids.
In 2011, the NCAA and CBS agreed to a massive 14-year contract worth about $10.8 billion. This deal gives CBS and Turner Broadcasting the rights to televise the NCAA Men's Basketball Tournament: NCAA March Madness, which is a major source of the NCAA's annual revenue. Without student athletes, the companies and schools would lose every penny of that groundbreaking deal. By refusing to pay its athletes, the NCAA is exploiting students.
Not only are students excluded from the financial rewards of their labor, the universities and the NCAA expect these students to work, play and act like mature professional athletes. For example, former Heisman Trophy winner and then-student at Texas A&M University Johnny Manziel attended the Manning Passing Academy (MPA) in 2013. The MPA is a football clinic run by Eli Peyton and Archie Manning. One morning Manziel missed an early meeting, admitting that he overslept. Since the quarterback missed one meeting, the media, including former college football coach Barry Switzer, severely criticized Manziel. Switzer was clearly disappointed in Manziel's actions, calling them "arrogant." Later, Manziel was involved in a scandal in which he was believed to have taken money for signing autographs. The media kept the criticism coming. Whether you like Johnny Manziel or not, you have to admit that the 21-year-old student was judged as a professional athlete.
The amount of time an average college football or basketball player spends working on their craft is quite surprising — about 40-50 hours per week in-season and up to 60 during the off-season. This amount of time is as much as a working paid professional. That is about six hours of working out and team practice per day, which is a ridiculous expectation for an unpaid college student.
Because about half of every team's games are on the road, student athletes have a demanding schedule and are left with little time to study. For such a time commitment, these kids should be getting something in return. They should be fairly compensated for their work.
Many former college athletes have sided with paying the players. Jalen Rose, a former basketball player at the University of Michigan, thinks student athletes should be paid $2,500 per semester. I propose athletes should be paid a fraction of the amount their schools make off of them. For example, Division 1 schools generate more revenue off of their athletics then Division 3 schools, so their student athletes would receive more money than Division 3 athletes. This would also apply to different sports, as colleges make more money off basketball then they do lacrosse, so basketball players would probably receive more money than lacrosse players. In the end, all that matters is that these hardworking players get the money they deserve from their schools and their league, the NCAA.
Also be sure to check out John Oliver's compelling argument about how student athletes are unfairly taken advantage of by the NCAA and their coaches and schools.
Opinion articles written by staff members represent their personal views. The opinions expressed do not necessarily represent WSPN as a publication.
About the Contributor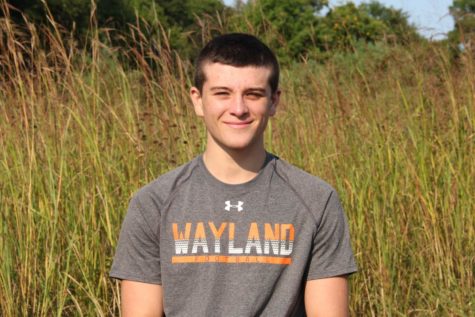 Duncan Stephenson, Editor-In-Chief
Duncan Stephenson is a senior at Wayland High School. He is one of three editor-in-chiefs of WSPN. This is his fourth year writing for the publication....