2015 NFL Draft: Grading the Patriots' selections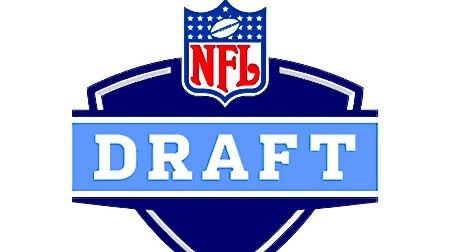 1st Round, 32nd pick – Malcom Brown, DT, Texas
This might have been the biggest steal of the first round. While Patriots fans around New England may still be mourning the loss of Vince Wilfork, who recently signed with the Houston Texans, they should feel good about replacing him with Malcom Brown. Brown, a standout defensive tackle from Texas, could have gone as high as 9th overall to the New York Giants, but instead fell all the way down to the Patriots at 32nd. His ability to stuff the run as well as put pressure on the quarterback will allow him to be a contributor on the Patriots' defensive line from day one.
Grade: A+
2nd Round, 32nd pick – Jordan Richards, S, Stanford
I have very mixed feelings about this pick. Richards, like Brown fills a position of need for New England, whose weak safety corps is a cause for concern heading into the 2015 season. He is highly intelligent and versatile, traits that will serve him well playing in a Bill Belichick coached defense. Although I like the player, the value of this pick is questionable to say the least. By value I mean, we drafted this guy a round or two too early. There is no doubt that he would have been available in the 3rd and probably even the 4th round.
Grade: C+
3rd Round, 33rd pick – Geneo Grissom, DE, Oklahoma
Now this one is a real head scratcher. Grissom does not fill any apparent need on the Patriots' roster and received a late round grade by the likes of Sports Illustrated and ESPN. He is very versatile, as he can play either 3-4 OLB or 4-3 DE and even lined up on the offensive side of the ball at the senior bowl, as a tight end. However, I just don't see any justification for taking him in the 3rd. Hopefully Belichick knows something we fans don't.
Grade: C-
4th Round, 2nd pick – Trey Flowers, DE, Arkansas
The Patriots simply stuck with the board on this one, selecting a player who could have easily gone in the 2nd round, which is an awesome value pick. Defensive end is not position of need for the Patriots right now, but Flowers is simply too good to pass up on at this spot. A high motor player who can both defend the run and rush the passer, Flowers should be able to compete for playing time along New England's defensive line in his rookie season.
Grade: A-
4th Round, 12th pick – Tre' Jackson, G, Florida State
Other than Malcom Brown, this was probably my favorite pick of the entire draft. Jackson is an experienced offensive lineman who can step in right away and help solve the Patriots' troubles up front. Playing in New England also gives Jackson a chance to play alongside his former teammate at Florida State, Patriots center Bryan Stork. Despite needing time to develop his pass protection, Jackson is ready to open up holes in the running game, a skill that will allow him to vie for a starting job his rookie season.
Grade: A-
4th Round, 32nd pick – Shaq Mason, G, Georgia Tech
I'm not going to complain with the Patriots doubling down on the guard position in the 4th round. Mason is a very similar player to Jackson, top flight run blocker who struggles protecting the quarterback. Mason will, like Jackson, have a shot to start for the team in 2015.
Grade: B
5th Round, 30th pick – Joe Cardona, LS, Navy
No, that is not a typo. The Patriots made Joe Cardona only the 4th long snapper ever drafted when they selected him with the 166th overall pick. Not only could the Patriots have signed him as an undrafted free agent without wasting a selection, Cardona might not even be able to play for the team for a couple years until he completes his service with the Navy.
Grade: F
6th Round, 2nd pick – Matthew Wells, LB/S, Mississippi State
My worry with Wells is that he lacks the bulk to play linebacker in the NFL and doesn't have the coverage ability to play safety. That said, he is a freak athlete who ran a 4.41 40 yard dash at 225 pounds. If he makes the roster, it will be as a special teams player.
Grade: C
6th Round, 26th pick – A.J. Derby, TE, Arkansas
We all know that Bill Belichick loves his tight ends, and A.J. Derby is the newest member of a crowded Patriots depth chart lead by Rob Gronkowski and Tim Wright. Even if he secures a roster spot following training camp, which is no guarantee, it's hard to imagine Derby seeing any playing time as a rookie.
Grade: C-
7th Round, 30th pick – Darryl Roberts, CB, Marshall
Cornerback was one of New England biggest needs heading into the draft after both Darrelle Revis and Brandon Browner left town, and the Patriots finally addressed it in the final round of the draft. I really wish the Pats had chosen a corner in an earlier round, but Roberts is a solid prospect with great athleticism and a realistic chance of making the roster.
Grade: B-
7th Round, 36th pick – Xzavier Dickson, DE/OLB, Alabama
This late in the draft, players who are picked usually are not expected to make the team. Dickson played on one of the best teams in college football throughout his collegiate career and put up decent numbers. He will have to play very well in camp in order to avoid being cut.
Grade: C+
Opinion articles written by staff members represent their personal views. The opinions expressed do not necessarily represent WSPN as a publication.
About the Contributor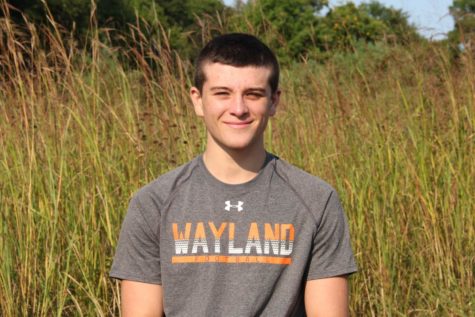 Duncan Stephenson, Editor-In-Chief
Duncan Stephenson is a senior at Wayland High School. He is one of three editor-in-chiefs of WSPN. This is his fourth year writing for the publication....