Athletic trainer Chris Brown retires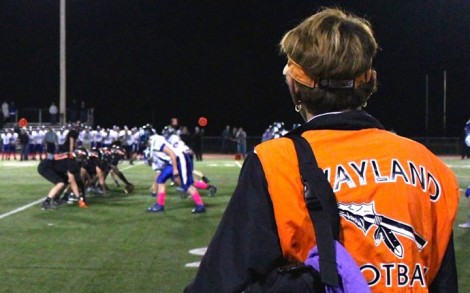 [/caption]
If you have ever gotten treatment for an injury sustained during a sport or needed help recovering from an injury, you most likely know Chris Brown, who has been Wayland High School's head athletic trainer for 33 years. Brown will retire following the 2014-2015 school year.
According to Brown, there were several factors that played into her decision to retire.
"Financially, I could [afford to retire]. It will give me something else to do, another chapter in my life to try some different things that I'm not able to do with this schedule," Brown said.
Brown plans to move to Charlestown from her current home in Marlborough this summer, as well as purchasing a beach house in Cape Cod. She hopes to continue to connect with the Wayland community after she retires as well.
"I'm hoping they need backup help for some events and athletic training; I'll be around and would love to help out. Also, I want to follow up with some of the kids I've known for years that will be seniors. The girls basketball team will be awesome next year. Actually, I'm excited to see the rising 9th graders because a lot of them have older brothers or sisters that I've known during my time here," Brown said.
Assistant principal and head football coach, Scott Parseghian, remembers how crucial Brown was to Wayland Football's championship run in 2006.
"When you have a championship team, everyone talks about the great coaching and athletes on the team, but no one talks about the athletic trainer. The unsung hero is the athletic trainer. Throughout that 2006 season, we got dinged up all the time and she was right there telling me what to do and how to handle the player's injuries. She was always able to get our athletes healthy for game time, especially the super bowl game," Parseghian said.
Brown leaves Wayland with these parting words.
"It's the best community ever. The best kids, families, town, I couldn't have been happier here. To feel important to people, and touching to people, I've been very lucky to have had this opportunity to work here at Wayland," Brown said.
About the Contributor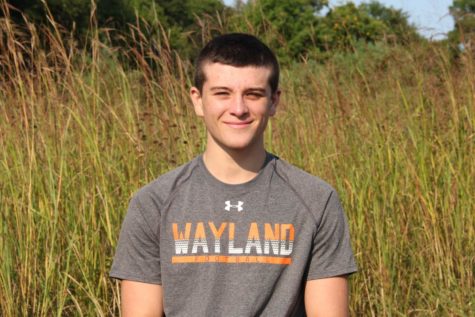 Duncan Stephenson, Editor-In-Chief
Duncan Stephenson is a senior at Wayland High School. He is one of three editor-in-chiefs of WSPN. This is his fourth year writing for the publication....