Athletes share views on sports culture at WHS
Hang on for a minute...we're trying to find some more stories you might like.
"[The sports culture is] intense. Some kids are playing sports to play in college. I would say lenient [too] because some kids are doing it to stay fit and do a sport, low key. Sports come second to school."
"Three words to describe sports at the high school [are]… I would say, passionate, time consuming and rewarding. Sports players spend a lot of time at practice. I can speak on behalf of the soccer team. We work really hard, and there are a lot of rewards that come with it. The general attitude in school, with the 'psychs' and stuff, is really passionate here."
"[It's] diverse because we do a lot of sports here. [It's] time consuming because, well, my sport is six days a week for two hours. [It's also] just exciting. We get pumped up about every sport in the best way."
"[It's] competitive, dedicated, and team-building [in] the way the practices and the games make you feel. Competitive because that's just how sports are. Dedicated because a lot of athletes are really into the sports they play and choose to play them for fun. Team-building because a lot of athletes get along and want to play as a team."
"The words that I would choose to describe [sports at WHS] are exciting and intense because everyone is always getting hyped up about a big game coming up. Everyone is really excited around the school. It's intense because practices are long, but they do pay off in the end."
"Freshman year, I made varsity in two different sports, so I met different people in all the grades. It was a really good way to meet upperclassmen. [Sports] are also rewarding. You just get this sort of feeling when you destroy Weston."
"[The sports culture is] enthusiastic, supportive and intense because in sports at Wayland High School everybody is trying their hardest, and they're always trying to make each other better and increase the team's overall performance, and I think that's a great quality of Wayland High School."
"[Sports include] competition, enthusiasm, commitment. [Sports are] a big part of the Wayland High School experience, and I think there are a lot of great bonds. Everyone's really committed to both having fun and playing games."
"[It's] resourceful because you have two indoor basketball courts, you have many fields for different sports and you have a weight room too. [It's] inclusive because there are many sports to choose from, so you have many options and a variety of things to choose from and many teams to be on and stuff to do."
"[It's] body-positive because sports have really helped me with my mental image of myself and really [being] appreciative of what I see in the mirror because I've worked so hard on it. [It's a] community because your team really becomes your family. You do a bunch of stuff with them. You have to hang out with them every day, so you have no choice but to love them. [It's also] douchey because we are condescending to everyone else. All sports teams are kind of just like, 'Oh, you don't play a sport? Well I'm busy, so…'"

About the Writer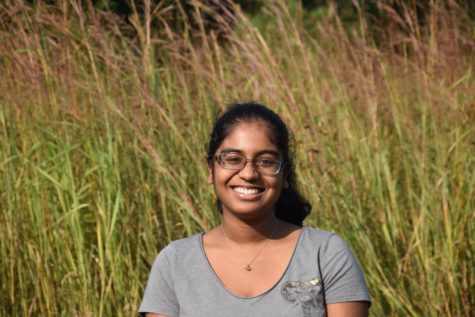 Janani Gandhi, Editor-in-Chief
Janani Gandhi is a co-editor-in-chief of WSPN. She is a senior and this is her third year on the WSPN staff. She is a member of WHS' crew and cross country...