The Class of 2018 prepares for the semi-formal dance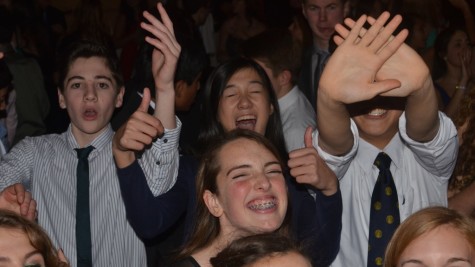 One of the most important responsibilities of the class officers is to organize class events, and for sophomores, one of these events is the annual sophomore semi. The officers of the Class of 2018 have been planning their semi for the past several months, fundraising, renting the venue and organizing entertainment.
This year's semi will be held in the Weston Country Club on Nov. 21 from 7 p.m. to 10 p.m. According to sophomore class president Kara Whitesell, the venue was chosen because it had been used in previous years.
"We're going to have a DJ, a photo booth, different food options, an ice cream bar, a soda bar, a salad bar, pizza, sliders, chicken tenders," Whitesell said.
The food will be provided by the venue. In addition, they are setting up a room where people who don't want to dance can play games.
According to sophomore Yaniv Goren, who has been the treasurer for the class of 2018 for the past two years, semi is projected to cost $7000.
To fundraise last year, the class of 2018 held a bake sale and sold pumpkins and calendars. This year, they have sold class apparel and Krispy Kreme donuts. The semi tickets, which cost $35 each, are mainly what is paying for the venue.
"This year we have been doing well [in fundraising]. We have enough money for semi for sure," Goren said.
Goren and Whitesell are also hoping the Class of 2018 will make a profit from semi.
"The money [from the tickets] is going partially to semi because we need to pay for the venue and stuff like that," Goren said. "We also need to make a profit, so that we can host a good prom, so the money is also partially going to go to prom and to future events."
According to Whitesell, the revenue depends on the number of people who come. Because the venue is charging them $25 per person and they need to cover the costs of the DJ and the photo booth, they will only make a profit if over 100 people come.
"We're hoping to get 75 percent of the class [to come]," Goren said.
Planning for the semi started over the summer, when class officers met to decide on entertainment. Now that the event is close, Goren and Whitesell are optimistic about the outcome of their efforts.
"We're hoping as many people will come as possible, and we're trying to make it as exciting as possible," Goren said.
Leave a Comment
Donate to Wayland Student Press
Your donation will support the student journalists of Wayland High School. Your contribution will allow us to purchase equipment, cover our annual website hosting costs and sponsor admission and traveling costs for the annual JEA journalism convention.