Opinion: Basketball players should stay in school to build their legacy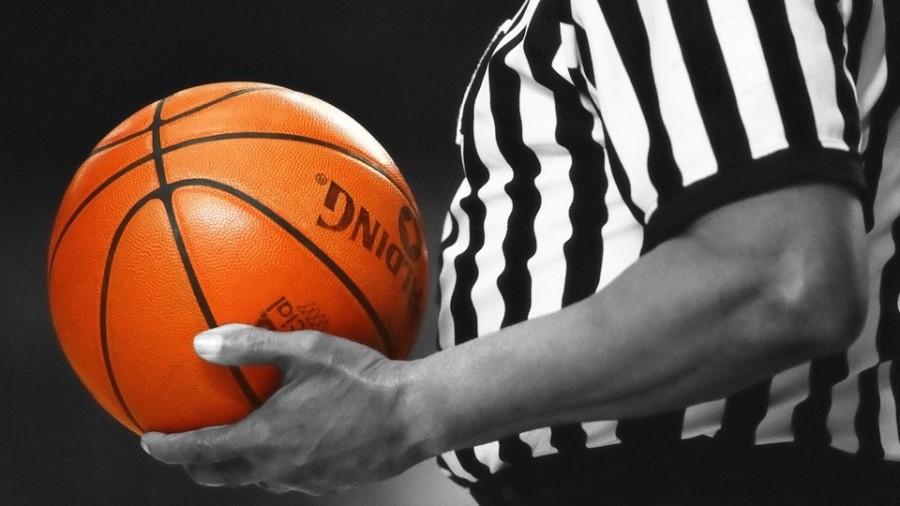 College basketball has a problem, a big problem, a problem that is severely impacting the sport in a negative way. Some may even call it an epidemic. Yes, I am talking about what is widely known as "one and done" players. "One and done" is a term used to describe college basketball players who declare for the NBA draft after completing only one year of college.
Many assume that the top high school prospects in the country would commit to a school, play out their freshman season and then leave college for the pros. Sure, earlier drafting might be a good thing for the NBA; they get younger players with, arguably, more potential. But slightly improving players' draft stocks is not worth sacrificing the game of college basketball.
In recent years, the first round of the NBA draft has been full of these types of players. According to mynbadraft.com, the top pick in each of the past five NBA drafts has been a "one and done" player (Kyrie Irving, Anthony Davis, Anthony Bennett, Andrew Wiggins and Karl Anthony-Towns). The website claims that 43 such prospects have been selected in the first rounds of these five drafts. These players leave school after one season just to be replaced by more five-star recruits, who will also go pro after one year, and be replaced by even more star prospects. While this endless cycle may keep top notch talent in college basketball year to year, it also ensures that very little, if any, star players are born.
Think about it. If a player only plays one year at their school, how do they have enough time to pile up stats, break records, win multiple championships and build their legacy? They don't. They perform well for one season, impress NBA scouts and leave school as soon as they are given the chance. At this rate, we may have seen the last of college basketball legends. There will be no more Danny Mannings, Bill Waltons or Magic Johnsons completing illustrious careers for classic programs.
What if Anthony Davis had decided to put off his NBA career and continued to play at Kentucky for two or three more years? After winning a national championship and the Wooden award as a true freshman, he could have had the chance to go down as one of the greatest college basketball players ever if he were able to build on those accomplishments. What if? The same can be said for countless other players who left college early for the NBA. I don't know about you, but I want to see records being broken, players shaping their legacies through years of outstanding performances and memories and legends being born. Unfortunately, with the "one and done" system in place, those moments are rare.  
College basketball players need to take a clue from their student athlete counterparts who play football. College football is one of the most popular sports in the country. It's exciting; there's a ton of school spirit, and it is, after all, football. But the real reason it is loved by America is because of what I like to call the "legacy factor." Simply put, the legacy factor comes into play when star players stick around for a long time, allowing fans to watch them for multiple years and allowing the players themselves to build their legacy. This is how "all-time greats" are born.
Tim Tebow is a perfect example. One of the most popular athletes of his generation, Tebow played quarterback at the University of Florida from 2006 to 2009. In that four year span, he had one of the most prolific careers ever seen in the sport, but it would not have been possible without him staying at Florida for all four years of his career. In his freshman season, Tebow was the Gators' back up quarterback on a team that won the BCS National Championship. Even though he didn't start, he contributed to the team by serving as a versatile goal line weapon. The legend of Tim Tebow had just begun. His sophomore year was nothing short of spectacular. Even after a less than desirable ending to the season, all the Florida fans, and college football fans for that matter, could talk about was Tim Tebow, the sophomore sensation. He broke records and won awards in only his first year as starting quarterback. What could he possibly do next to follow up his season for the ages? Well, luckily for those fans they got to find out.
While he might not have been quite as impressive statistically, Tebow and the Gators were far more successful in 2008. They dominated almost all their competition en route to a 13-1 record and a victory in the BCS National Championship game over Oklahoma. Tebow wrapped up his career with another outstanding season in 2009. After that season Tebow entered an elite echelon of all-time great college football players. He had won a Heisman, won a national championship, set numerous records and left Florida with 35 wins under his belt. What else says all-time great more than those accomplishments? It seemed like he was under center for the Gators for a decade; as close to a mainstay as college athletics gets these days. Year after year, fans got to witness a college football legend play at the highest level. He was the face of college football throughout his entire career.
Almost six years removed from his senior year, it is clear to many that this man is one of the greatest college football players ever. It was all made possible by him playing four seasons, which allowed him to build one of the most impressive resumes in American sports to date and assured that Tebow's legacy will live on at Florida for years to come. This is what college basketball needs most. Players who are willing to sacrifice a year or two of their NBA careers to enhance the game of college basketball by building their legacies and breaking records.
While Tim Tebow may be a household name, Doug McDermott is not. McDermott is college basketball's Tim Tebow. McDermott is a great example of what can happen when a talented player plays out his entire college career instead of leaving for the NBA after one season. McDermott began his collegiate career in 2010 at Creighton University and had a successful freshman season. For many players, freshman especially, a season of this caliber would have them chopping at the bit to go pro. Their draft stock would be sky high, and the opportunity to earn an NBA salary at such a young age would be irresistible. Yet, this was not the case for McDermott. He put off the NBA draft and decided to stay at Creighton for his sophomore year.
His second time around, he was even more dominant. According to sports-reference.com, he lead the Missouri Valley Conference in scoring at 22.9 points a game, and hit a mind-blowing 60% of his shots from the field. He was quickly becoming one of the best players in the country. In his third year, he lead the NCAA in points per game with 23.2. At this point in his collegiate career, McDermott had every reason to declare for the NBA Draft. He played three seasons at Creighton, put on a show for the fans almost every game he stepped on the floor and had incredible success all three years.
Nonetheless, McDermott decided to stay for his senior year saying, "This is where my heart is. The NBA can wait. I feel like I can play there someday, but this is an opportunity I can't pass up." Going into his final season, McDermott knew he had a chance to be a part of something very special. That something was becoming the NCAA's all time leading scorer. He already had entered the discussion of being one of the best players of his generation, but he had the chance to become one of the greatest ever with a successful senior campaign. He had his best year yet, 26.7 points per game to go along with 7.0 rebounds. He scored 30 or more points in 13 games that season and led his team to a #3 seed in the NCAA's "March Madness" tournament. And yes, he broke the NCAA's all-time scoring record previously held by Keydren Clark.
When it was all said and done, McDermott had produced a spectacular career, breaking numerous records and cementing his legacy as one of the best players college basketball has ever seen. Obviously, it would not have been possible if he had not decided to put off his NBA career to stay in college. By his senior season, McDermott was a household name, and everyone who followed college basketball was talking about him. Imagine if we had more players like this to watch every year.
Witnessing all-time greats build their legacy shouldn't be a rare occurrence for fans. If current players can take a page out of McDermott's book and stay in school for a couple more years, they too can establish themselves as legends in the sport and go down in history as some of the best to ever play.
Opinion articles written by staff members represent their personal views. The opinions expressed do not necessarily represent WSPN as a publication.
About the Contributor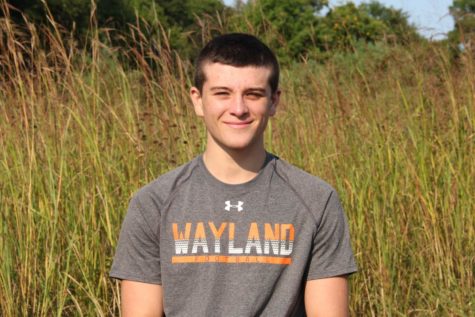 Duncan Stephenson, Editor-In-Chief
Duncan Stephenson is a senior at Wayland High School. He is one of three editor-in-chiefs of WSPN. This is his fourth year writing for the publication....