Winter break to start later than previous years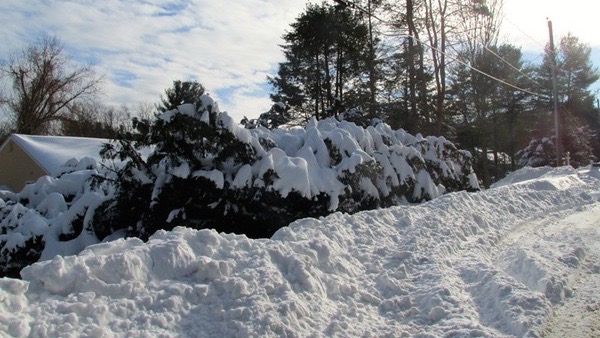 In 2013 students and teachers at Wayland High School were released for break on December 20, four days before Christmas Eve. This year, the release is on December 23, the day before Christmas Eve. This new release date has caused many mixed feelings throughout the school.
Allyson Mizoguchi, the principal of Wayland High School claimed the "calendars are set a year in advance. This calendar was already posted at the beginning of last [year]."
"There is this magical number of 180 days, which is how many school days the students need to have. So we are building around that and the fact that we are starting before labor day. Everything kind of got shifted in funky ways this year," Mizoguchi said.
According to Mizoguchi, this has not been the first year that school lasted to the 23 of December. She states that "it's very rare to get a full two weeks of school."
"To be honest we celebrate Christmas in my household. So, the first day of vacation is Christmas Eve. I will be traveling on Christmas Eve because we couldn't travel earlier than that, and so I do feel like it's pinched. But I am grateful to have the time after the holiday and enjoy that late December time with my family," Mizoguchi said.
Like other students and teachers at Wayland High School, Mizoguchi has accepted the late release.
"Knowing that it fluctuates from year to year and that some years we will have more time," Mizoguchi said. "Some years it feels like we are right up against that time [Christmas Eve] for people who celebrate Christmas. But, people who celebrate other holidays must feel like that all the time."
"Also there are other folks who celebrate other holidays who don't have school vacation. I mean Hanukkah started Sunday and there's no vacation crafted around that," Mizoguchi said.
Many students have been complaining about the late release and how close it is to Christmas.
"I think it stinks because one, we have to get out on a Wednesday when so many other people are done on that Friday and suffer through those 3 days of non stop quizzes and tests and two, it's the day before Christmas Eve and school is just not getting me in the Xmas spirit," sophomore Emily Pappas said.
Other students have the opposite thoughts, and don't mind that the release date is later than previous years.
"I don't really care that much because I feel like [having the release date earlier] would just add another day in June and make it farther away from summer vacation," sophomore Tia Rogers said.
Some families have complained to Mizoguchi about this change in release dates from previous years. Many families have came to Mizoguchi trying to arrange travel plans, especially students who are traveling internationally.
"I realize that some families are sort of struggling with the question of, do I pull my student out of school to celebrate with family? So complaints come from families not just students," Mizoguchi says.
December 23 is a Wednesday, and according to Mizoguchi, "it will feel a little truncated anyway."