Athlete of the Week: Darby Leid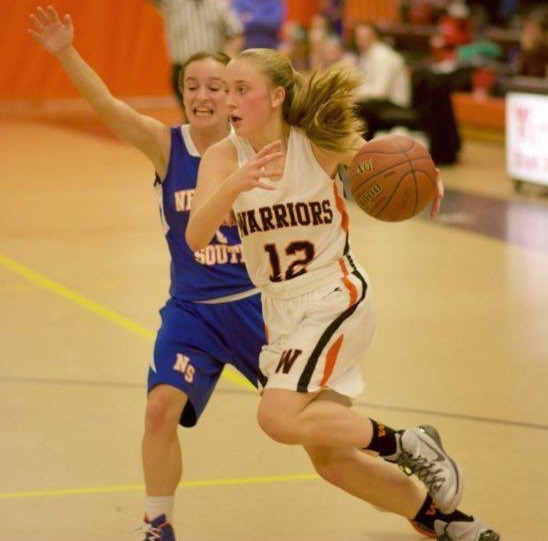 Name: Darby Leid
Grade: Sophomore
Sport: Basketball
Achievements: Leid has been on varsity basketball since her freshman year and was a DCL all star her freshman year. Outside of school, her AAU (Amateur Athletic Union) Mass Huskies club basketball team won fifth place in nationals and second place in a tournament in North Carolina. They were also invited to join an elite league. Her AAU Wildcats club team won second place in a state tournament. She made her first AAU team in fifth grade. She has received letters from colleges including Bryant University, Wellesley College, and Norwich University expressing interest for Leid to join their college teams. Leid was invited to and attended elite Bryant University and Brown University camps.
Sports Idol: Leid's sports idol is Maya Moore. "She played for the UConn Huskies and she was the first college player I really knew, and she was really good so I kind of just did a lot of research on her, and I specifically watched her and tried to practice and be like her because she's really good. So she kind of helps me.
Favorite memory: One of Leid's favorite memories was when she got her first college letter. "It became real. I kind of just played basketball and did my own thing but then I got letters and I knew that people were interested in me playing for them in college. It became real. Everything kind of changed. The intensity changed, I knew I had to start practicing harder.
Quote: "I just love the intensity. I love how competitive it is. You get chills. When it's a really good game, you get chills every time something exciting happens. It's fun to see your teammates step up and play. All your hard work pays off."