Opinion: College Football Playoff predictions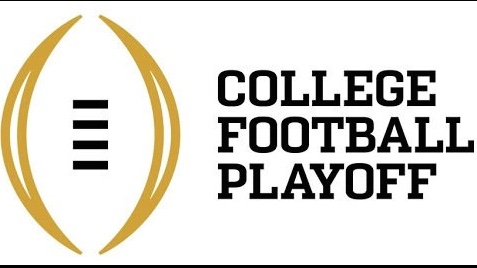 The wait is almost over. On Dec. 31 at 4 p.m., the second annual College Football Playoff will kick off in Miami, Florida in the Orange Bowl with a matchup between the Clemson Tigers and Oklahoma Sooners. Then, at 8 p.m., the Alabama Crimson Tide and the Spartans of Michigan State will face off in the Cotton Bowl. A year ago, the Playoff Committee's selections were controversial, and many fans doubted that the four best teams in the nation were all in the playoff. This year, however, there is no doubt that the four teams selected to play in the playoff deserve to be there. So, get ready college football fans. This is going to be a good one.

Orange Bowl:
#1 Clemson (13-0) vs. #4 Oklahoma (11-1)
What to watch for:
These two teams are almost identical to one another. Both feature high scoring, high octane offenses led by two of the best quarterbacks in the country. DeShaun Watson led Clemson to an undefeated regular season and a victory in the ACC title game over 10th ranked North Carolina. Watson was recently selected as a finalist for the Heisman Trophy, an award given to college football's most outstanding player. Under center for Oklahoma is Baker Mayfield. A walk-on at the beginning of the season, Mayfield quickly became one of the best signal callers in college football, throwing for over 3,000 yards, 35 touchdowns and only five interceptions. This game will be a shootout between these two players. Expect a lot of touchdowns and not much defense being played. Don't be surprised if each team scores in the 40s. Whichever team wins the turnover battle will win the game and punch their ticket to Glendale, Arizona to play in the National Championship game.
Players to watch: DeShaun Watson (QB, Clemson), Baker Mayfield (QB, Oklahoma)
Prediction: Oklahoma 44, Clemson 38

Cotton Bowl:
#2 Alabama (12-1) vs. #3 Michigan State (12-1)
What to watch for:
Like the Orange Bowl matchup, this game will be played by two very similar teams. Both look to run the ball, control the time of possession and play lockdown defense. Although the Crimson Tide are ranked second in the country, many believe they are the best team right now. This is completely justified. Bama's offense is fueled by Heisman finalist Derrick Henry who set SEC single season records in rushing yards and rushing touchdowns this season. Their vicious defense is led by run-stuffing linebacker Reggie Ragland. While Alabama is definitely the more talented team on paper, Michigan State can not be counted out. The Spartans proved they have what it takes to win big games. (They have victories over Ohio State, Oregon and Iowa.) Also, they are led by a veteran quarterback, senior Connor Cook. If any team can match up with Alabama in the trenches, it is the Spartans. Defensive lineman Shilique Calhoun and linebacker Riley Bullough spearhead one of the best front sevens in college football. The key to this game is the battle at the line of scrimmage. Whichever team is able to consistently run the ball and stop the run will emerge victorious in what promises to be a very physical football game.
Players to watch: Derrick Henry (RB, Alabama), Shilique Calhoun (DL, Michigan State)
Prediction: Alabama 20, Michigan State 13

Championship game:
I believe these teams are truly the best two in the country. A matchup between Baker Mayfield and Bama's smothering defense would be one for the ages. Alabama doesn't usually lose big games like this one, but I think in the end Baker Mayfield will be too difficult to contain.
Prediction: Oklahoma 34, Alabama 24
About the Contributor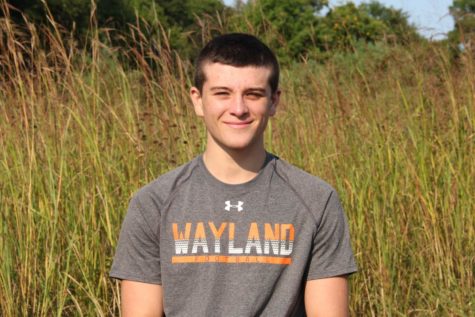 Duncan Stephenson, Editor-In-Chief
Duncan Stephenson is a senior at Wayland High School. He is one of three editor-in-chiefs of WSPN. This is his fourth year writing for the publication....