Kara Whitesell: I want to do whatever it takes to make the class of 2018 the best it can be
Hang on for a minute...we're trying to find some more stories you might like.
The music starts playing as the lights dim. The class of 2018 gathers together during the sophomore semiformal dance. President Kara Whitesell looks around, and she finally feels like all of her hard work has paid off.
Whitesell was elected president of the class of 2018 at the end of her freshman year.
"I wanted to become more involved with the fundraisers and social events," Whitesell said.
Now that she is the president, she takes advantage of opportunities to get more involved with the community. According to Whitesell, she has been given many responsibilities the student body typically wouldn't know of.
"On the surface it seems like all we do is get funds and make the events as enjoyable as possible," Whitesell said. "Although those are our main goals, there is much more to it."
The officers have set up a plan to run a fundraiser each month. So far, they have made a profit from their Krispy Kreme fundraiser, the class apparel and semi, and they are currently planning a bake sale as well.
"The goal is to get a constant flow of money and beef up the class funds," Whitesell said.
At times, being an officer is stressful. She explains it is not easy to please everyone in the class.
"My main goal is to make the events the most fun they can be. Sometimes it is hard to please everyone though," Whitesell said. "The hardest part for me was trying to get everyone to agree on the class apparel. As hard as I try, it is sometimes impossible to please everyone."
According to Whitesell, the most stressful event to plan was semi.
"At semi we had to get all of the decorations and balance preparing the venue with our own getting ready," Whitesell said.
But, that event was also the most rewarding.
"I loved seeing everyone having a good time with their classmates. A lot of people thanked me, which proved that all of my hard work has paid off," Whitesell said.
She believes that once she has a year under her belt, she can push the class of 2018 to the next level if she continues next year.
"Even if it means staying up a little bit later, I want to do whatever it takes to make the class of 2018 the best it can be," Whitesell said.

About the Contributors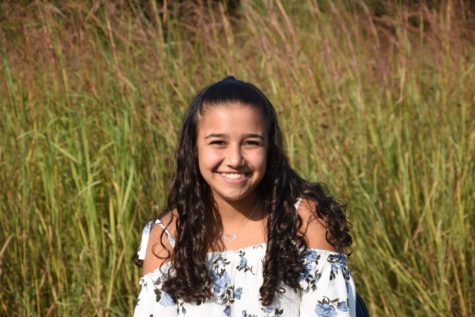 Jackie Stoller, Sports Editor
Jackie Stoller is a senior and a third year journalist for WSPN. She has been a staff reporter and a copy editor, and this year she is a sports editor....