Girls' basketball wins DCL title for first time in eight years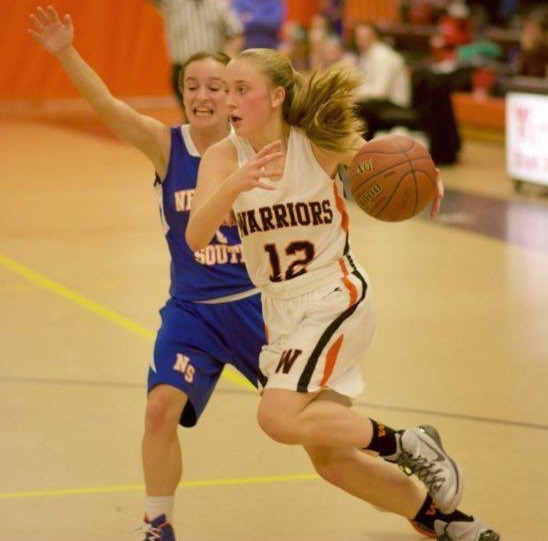 For the first time in eight years, the Wayland girls' basketball team won the DCL small championship. The Warriors clinched the title with a 54-40 win over Bedford on February 23. They finished the regular season with a record of 13-7, including winning seven of their eight games against DCL small opponents.
This season was Amanda Cosenza's third year as head coach of the team and her fourth as a part of Wayland Girls' Basketball.
"I think that when I took over the program there was a lot of stuff that I implemented that they had never done before," Cosenza said. "For starters, I decided [players] needed to be present over school vacations. I think that helped keep consistency. We also have an expectation sheet that everyone signs so that everyone is aware of what our team values are."
The 2015-2016 season was a huge success for the team. According to Cosenza, that success was due to the hard work of her players and the leadership of the team's upperclassmen.
"This group of girls is the most committed out of all the three years I've been head coach. They want success just as much as I do; they want to do whatever it takes to be able to compete with all the best teams. Their team camaraderie and team leadership is also phenomenal," Cosenza said. "We have such a great group of seniors. They really pulled the girls together after some tough losses this season and helped them move on and get better. Having that kind of leadership and team chemistry has really helped us meet all of our goals this year."
On the court, the Warriors are known for their strong defense. Cosenza believes their versatility on that end of the court was a big reason for the team's success.
"Communication on defense has been a point of emphasis from day one. We've had a lot of success with our full court press, and we're able to play both man [defense] and zone [defense]," Cosenza said.
Throughout the season, the players were constantly reminded of what they hoped the accomplish as a team. In their team room, a poster listed all three of their goals for the season.
"The first is to beat Weston, which we have been able to do consistently now. The second is to win the DCL, and the third is to qualify for the playoffs," Cosenza said. "We've been able to hit all three."
Wayland Girls Basketball's first championship team in almost a decade won games with their defensive prowess, leadership and commitment to success. In addition, they possessed one other trait that was a key to their historic season. When asked how she would describe her team, Cosenza did not hesitate to praise her players' perseverance.
"They've come such a long way. These seniors were freshmen when I was the freshman coach, and we went 2-18 that season. To go from that to winning the DCL and hosting a home playoff game four years later is an incredible accomplishment," Cosenza said.
The Warriors defeated Auburn 49-19 in the first round of the playoffs on March 1st. The team recently lost to Groton-Dunstable on March 4 in the second round of the tournament, ending their season.
About the Writer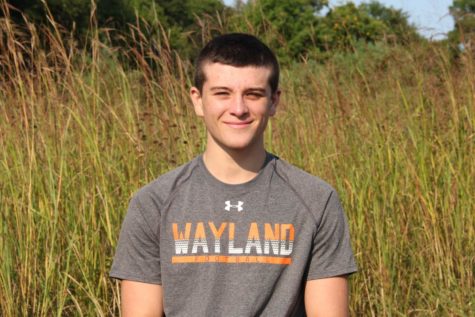 Duncan Stephenson, Editor-In-Chief
Duncan Stephenson is a senior at Wayland High School. He is one of three editor-in-chiefs of WSPN. This is his fourth year writing for the publication....