Athlete of the Week: Jakob Warner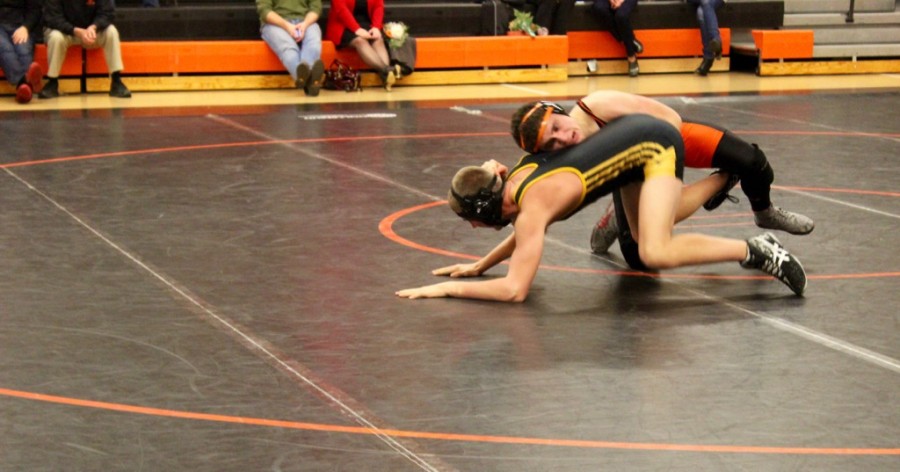 Hang on for a minute...we're trying to find some more stories you might like.
Accomplishments:
This past wrestling season, Warner became a DCL All-Star and a division three sectional central champion. He finished in third place at the division three state championship, fourth place at Massachusetts All-States and qualified for the New England Wrestling Championships. But while Warner is proud of these individual accomplishments, he values the team's accomplishments over his own.
"You can be a great individual wrestler and do amazing, but it takes a whole team to accomplish greatness in becoming state champions," Warner said. "And also just a great band of brothers that have your back."
The WHS wrestling team this year won the DCL title, the division three Dual Meet State championship, the division three Central Sectional championship and the division three MIAA championship.
In addition to wrestling, this fall, Warner won the DCL championship with the WHS varsity soccer team.
Sports Idol:
Warner looks up to a bunch of wrestlers: some currently in college and some out of college. These wrestlers include Ed Ruth, Gabe Dean, Nation Garrett, and Jordan Burroughs.
"It's amazing to watch what these guys can do, and all of them are inspirational. With wrestling being such a grind, inspiration throughout the season is definitely helpful," Warner said.
Warner stumbled upon a quote from Jordan Burroughs about halfway through the season that stuck with him. The quote is, "I don't fear the grind, I respect it, I don't avoid the grind, I embrace it."
"This just reminds me everyday that the grind is there to make me better," Warner said. "Everyday I wrestle, I become mentally strong, which helps me in everything that I will do in life"
Favorite Memory:
Warner says that pretty much everything about this season was a great memory. From having an undefeated season to winning the state champions to the "crazy" fan section, there was a lot for Warner to choose from. But the memory that rises above all else was when the team beat LS.
"The atmosphere that night was incredible, hands down the best wrestling atmosphere I have ever wrestled in," Warner said. "Wrestling doesn't usually get a lot of fans; that's just how it is I guess. But to have those fans there and rally with us even when we were down by seventeen points with three matches left was awesome."
Quote:
"At first when I heard we were starting at 195 pounds, I'm not going to lie; I was nervous, but I had to remind myself this is what I live for. Once we were down by 17, my job was simple. To keep us in it, I had to pin. Once I checked into the table and put my foot on the line, my mind, as always, went to another place, just me and him, one winner and one loser, and that night I knew I wasn't going to be the loser. It was like the crowd wasn't even there. Once I got him on his back, I knew there was no way I was letting him get off; I was going to pin him. There is nothing like that feeling of being able to do your job for your team. It was then Ani and Ben's turn to do their jobs. I had trained with them both and was confident that they had what it took to get the job done. When we won, the rush was amazing; I was in shock. It was the best dual meet of my wrestling career and nothing else comes anywhere close. There is nothing like the feeling of beating your rivals by one point after being down by so much."
"I want to be able to go in that room everyday and put in my best effort for all the guys around me. I want to work as hard for them as they do for me."