Creativity Problem Solving and Invention, a unique class
The low hum of the drill bit blurs with the music playing over the radio in the Makerspace. White letters stand out against the dark chalkboard wall, and the purple and green triangles on the wall brighten the room. This is not a regular classroom.
Business teacher Jay Moody's Creativity Problem Solving and Invention (CPSI) class was introduced this year as an elective. In Wayland High School's new Makerspace, students in the class create products that solve a problem "people care about."
"That 'people care about' part is so important because a lot of times people get disconnected. They want to invent something that's pretty or funny or whatever, and that's nice, but what we're really interested in is something people really care about," Moody said. "It really solves a problem in their life or does something that really opens the door to new opportunity. That's the kind of thing we want to invent."
Inventions made by students during the first semester include an enhanced tipping bed, which tips over to wake its user when an alarm goes off, a magnetic bike rain cover that fits in a water bottle holder and an "Umbrelight," a light-up umbrella.
This is all thanks to an $18,000 grant from the Wayland Public Schools Foundation. According to Moody, this grant allowed him to purchase expensive tools for the students to use to create their inventions. The Makerspace is equipped with a 3-D printer, a bandsaw, a drill press, drill bits, a tool wall and a laser cutter, the most pricey of the equipment at $11,000.
Students use the 3-D printer to create parts specific to their inventions that they can't find anywhere else. Senior Ricky Ravosa used the 3-D printer to create a gear that would fit the specific snowmobile chain in his invention, the "Bro-Kart."
"At Newton North [High School], they have 11 different classes that work in their Makerspace, and there's a lot of engineering courses in there," Moody said. "I would love to see our system blossom."
Moody hopes that the Makerspace will be the home to many new courses in the future of WHS. Possibilities include mechanical engineering, electrical engineering, applied physics and a joint venture with the robotics team and robotics teachers.
"A lot of times when people hear robotics they think robots, but robotics includes anything with a motor. A vending machine is a type of robot," Moody said.
Moody explains that computer engineering can also be useful in CPSI. Students have been using tiny microprocessing boards called Arduinos that students can code and embed in their projects.
According to Moody, the difference between his class and the applied science class in middle school is that his students are learning how to create things to fix a specific problem.
"I wouldn't want to just teach kids how to build a bridge. I would want them to find a reason that we need a bridge in the world and go build that bridge," Moody said.
He emphasizes that the main goal of the class is to teach kids to pay attention to what's going on in the wold and figuring out a way to make it better.
"It's empathy plus design, and whether you do that through some robotics project or some electronics project or woodworking project or art project, it doesn't matter. The core is finding and solving problems," Moody said.
Moody has a Ph.D. in cognitive science, which he describes as "the intersection of psychology, neuroscience and computer science," and has worked at various software companies for 13 years prior to teaching. He was introduced to teaching by his friend who worked for Citizen Schools. Citizen Schools is a program for inner city kids that was created to extend the learning day of some schools in Boston. They invite citizens to come and teach the students at the middle school for one and a half hours once a week.
At his corporate job, Moody taught adults how to innovate. He taught the same thing at Citizen Schools to children.
"So I went in, and I taught the kids… And I thought, 'Man, this is really fun,'" Moody said.
According to Moody, CSPI is different from courses where students memorize "the right answer" for tests. He describes CSPI as working to battle the real world where there is no right answer.
"There's no right answer to how to solve the problem of my bicycle getting wet. There's a thousand ways to do that. Let's figure it out. Let's deal with this messy craziness of the real world and figure out what's important, which is hard," Moody said. "I like this class because the students really are in control."
View Comments(1)
Donate to Wayland Student Press
Your donation will support the student journalists of Wayland High School. Your contribution will allow us to purchase equipment, cover our annual website hosting costs and sponsor admission and traveling costs for the annual JEA journalism convention.
About the Contributor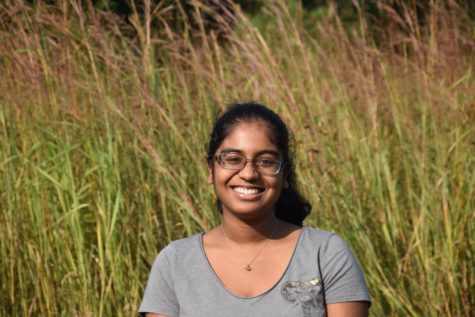 Janani Gandhi, Editor-in-Chief
Janani Gandhi is a co-editor-in-chief of WSPN. She is a senior and this is her third year on the WSPN staff. She is a member of WHS' crew and cross country...